Volcan stone cottage
Walker house, for sale by owner.
Price: $40,000 US
The owner of this stone built cottage in the north of Volcan has a medical emergency and is forced to sell. The house has three bedrooms, living and dining rooms, a small kitchen, two bathrooms and a utility room at the back.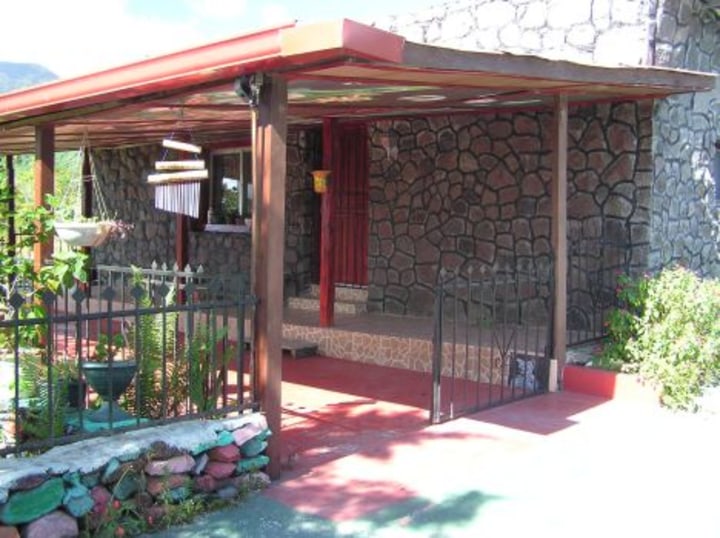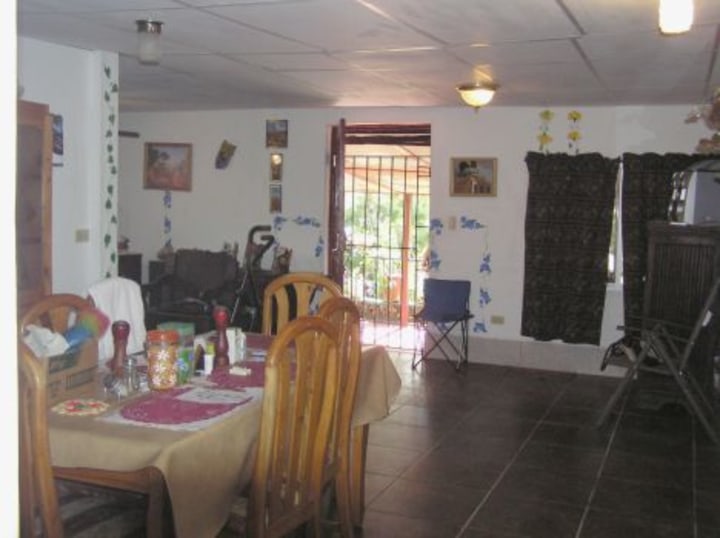 The owner has kept the house in a very clean and well maintained condition. It is situated on an unpaved road but just a short distance from a paved road that is walking distance to a large supermarket and restuarants.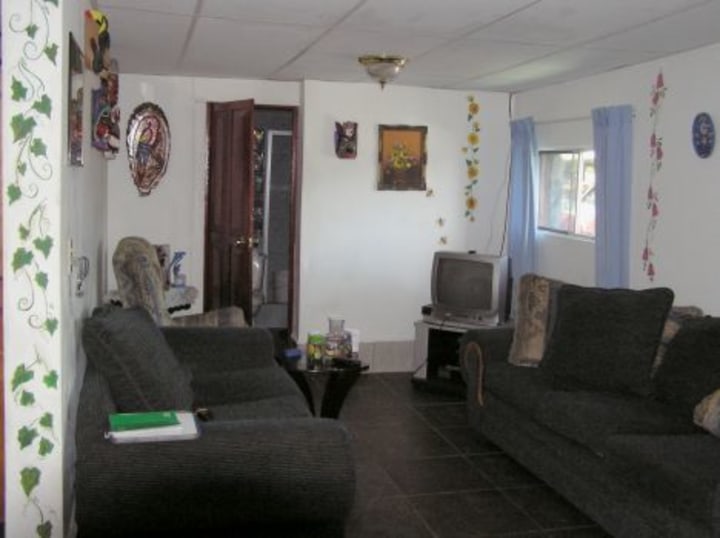 Finally the house will come with this large rottweiler cross dog. To be honest he would be no good as a guard dog, he is too friendly and loveable - it would be an act of kindness to all concerned if the new owner could adopt this big hearted guy along with the house.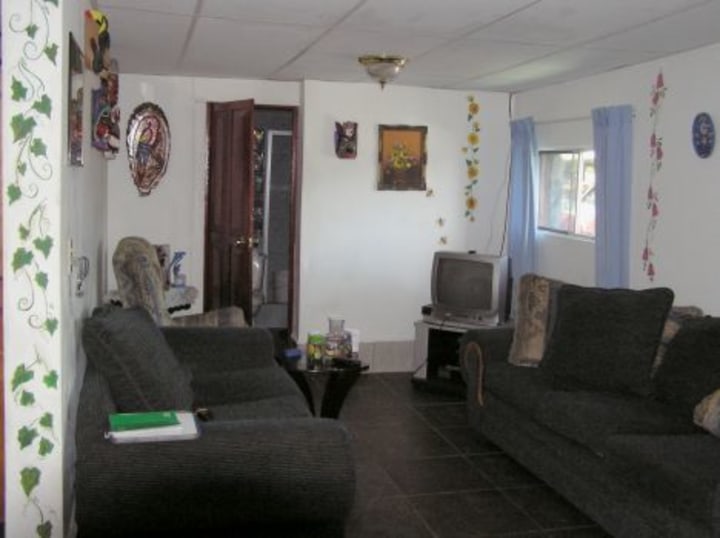 Please contact the son of owner who has the power of attorney.