Volcan Secure Mountain View. Large lot, 3 bedrooms.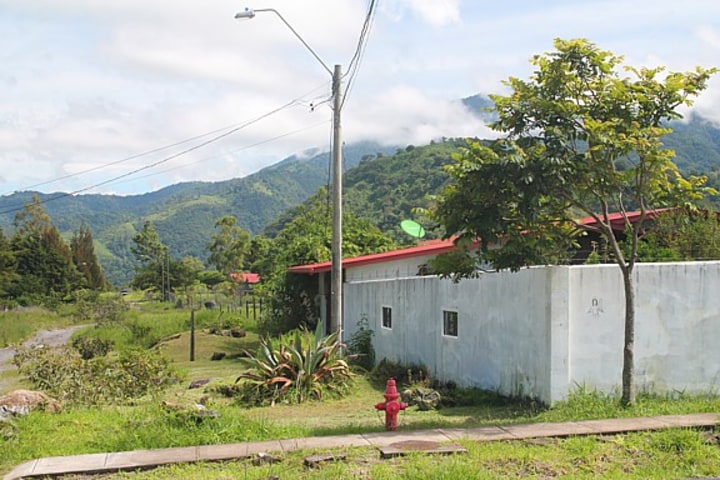 There is ample room on the spare lot to build another home. This home would also have a clear mountain view.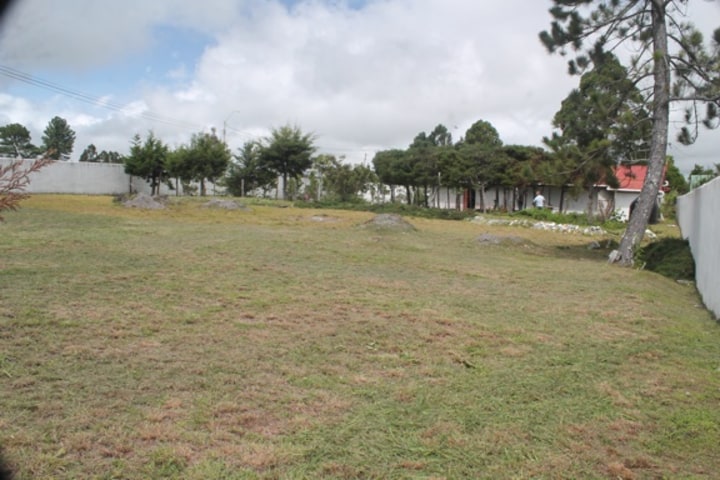 This 2,300 square meter, titled property is offered for sale at:
$195,000 USD.
The location is minutes away from the center of Volcan and has spectacular views of Panama's highest peak; the 11,400 foot Baru Volcano.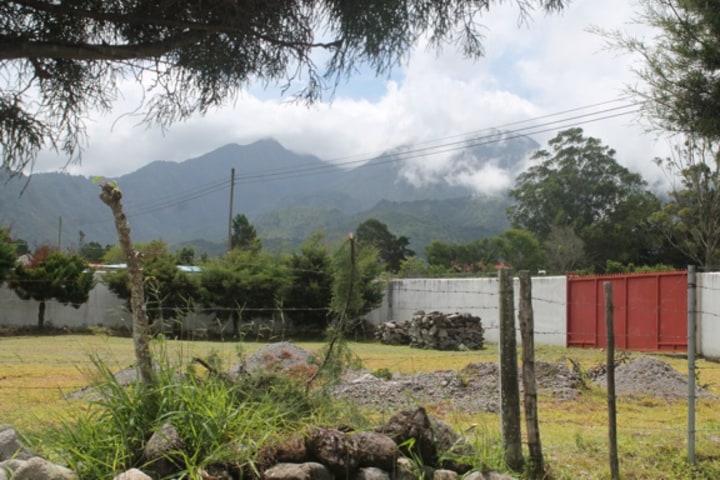 As you enter the home from the secured covered garage you see a large tiled dining/kitchen room. The room has a double aspect and is light and airy. The home comes complete with furniture, microwave, fridge, Gas water heater and washer and dryer and 4 burner stove.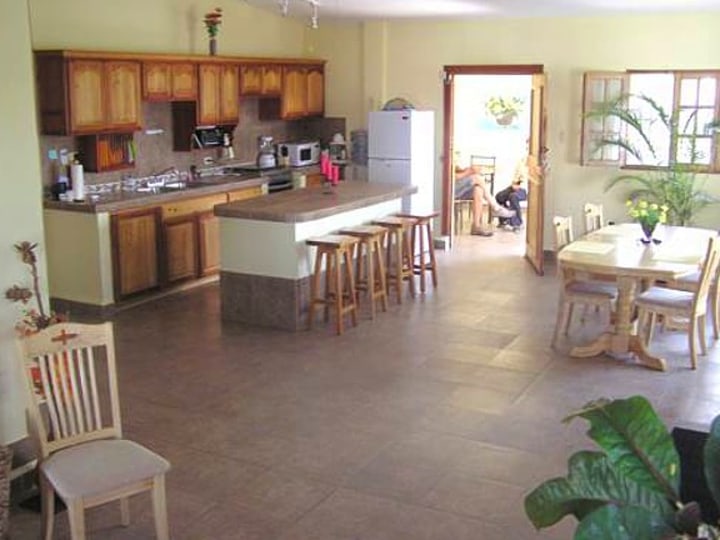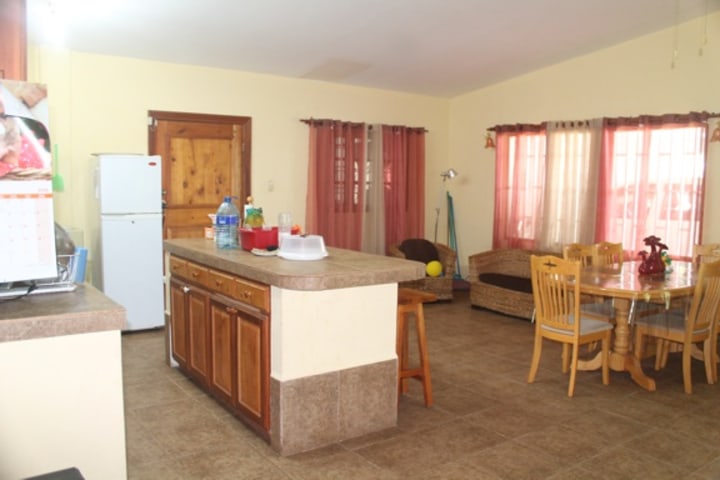 The property is securely walled all around and encloses a spacious garden with fruit trees. The climate supports a variety of trees, flowers and shrubs. The picture below if of the former garden.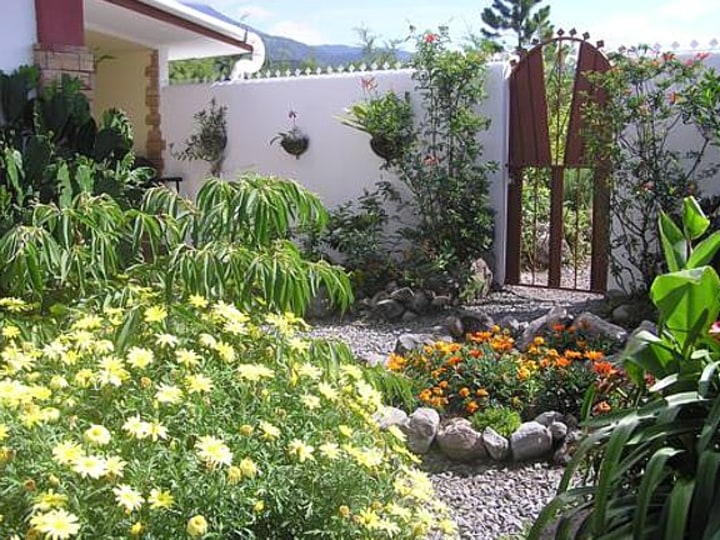 The garden is well maintained and there are about a dozen fruit trees.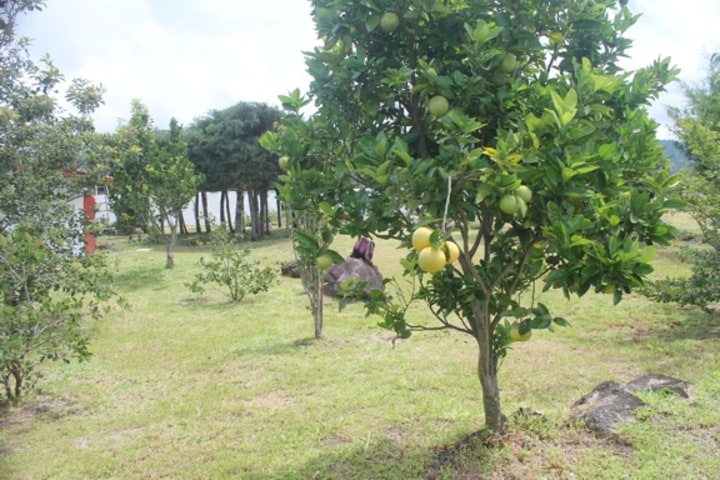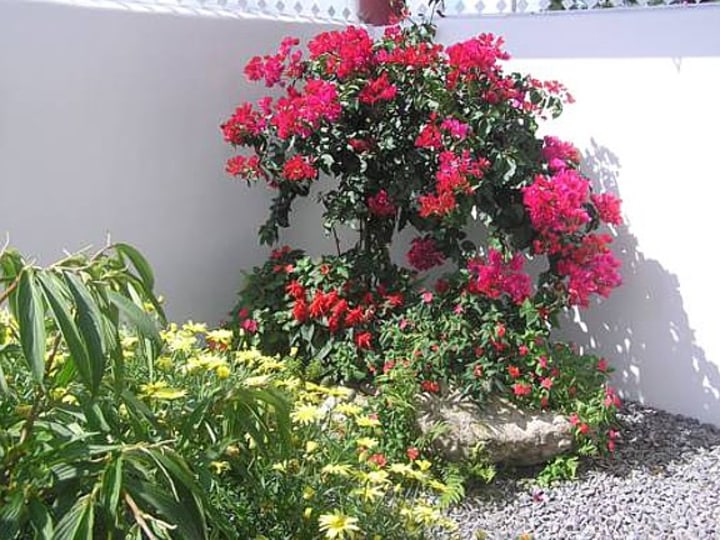 There are three bedrooms, 2 with ensuite bathrooms. The house is tiled throughout.
This is the office/bedroom number 1.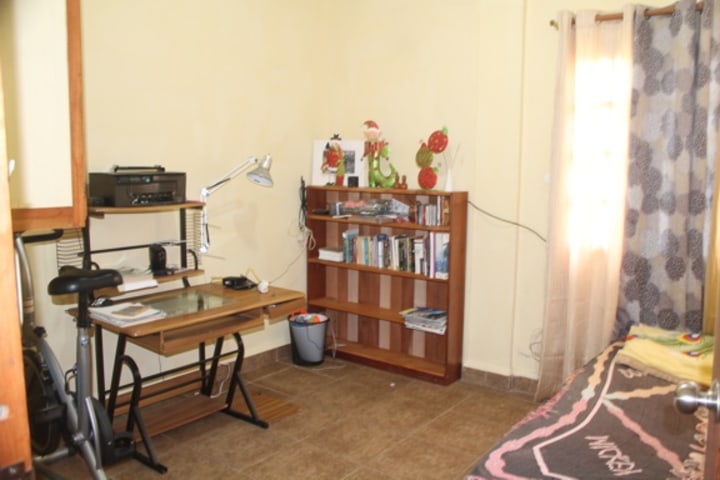 The second bedroom has a single bed and a child's cot.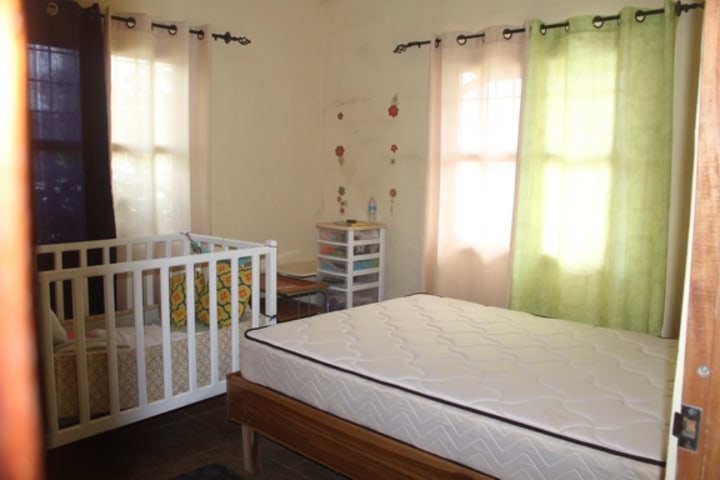 The third or master bedroom is quite spacious an is en-suite to a shower and bathroom.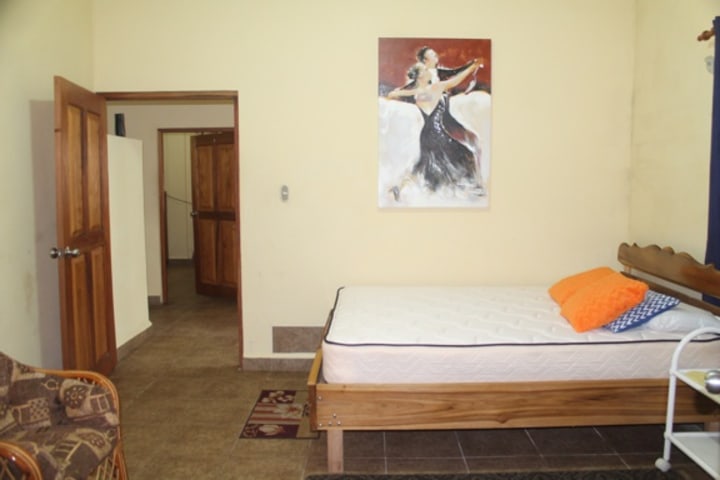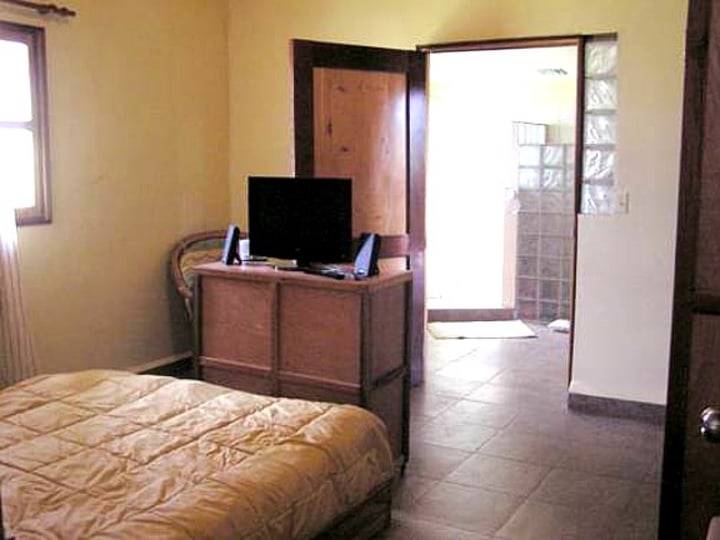 The home is located literally a stone's throw from Volcan's new 24 hour emergency hospital. Volcan has around 14 supermarkets, 3 banks and 4 hardware stores - all of these amenities are within a few minutes drive.