Volcan Opens First REAL ALE pub
If you plan to retire in Panama (and we hope you choose Volcan)
There is something that I hope might persuade you to come to our idyllic
"Eternal Spring" mountain home.
Yes, we have clear fresh mountain air, yes we have fresh vegetables coming out of our ears and yes, people do live longer happier lives here.
But if you are the kind of person that has at least one true red blood cell coursing through your veins then you will start to salivate at the thought of (wait for it)… REAL ALE.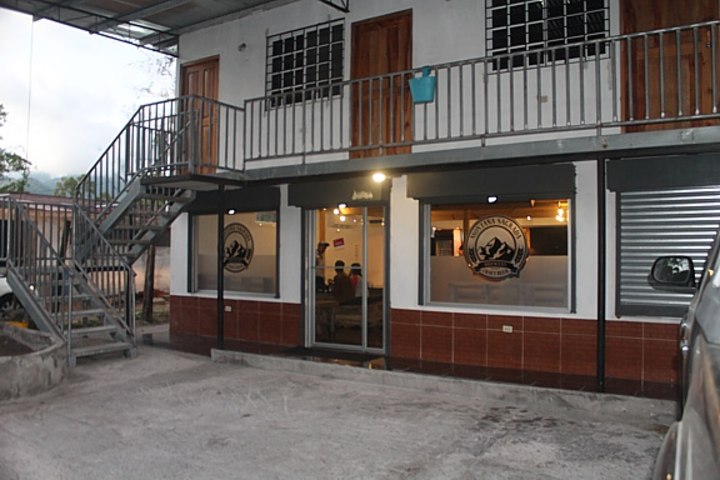 I am not sure how I missed the opening of Volcan's first and only dispensary of real ale – The "Montana Sagrada (sacred mountain) Pub." My landlady, Jeannie, said there's a great little pub opened up just around the corner. "What" both my wife and I exclaimed! Soon all three of us bundled into my dilapidated Terrios and hotfooted it to the Rio Sereno road.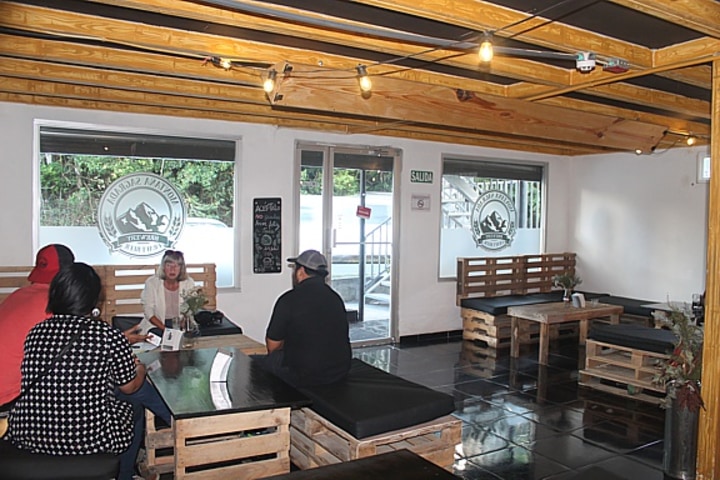 Sure enough, there it was on the north end of Volcan on the Rio Sereno road. True, its exterior had little resemblance to an old English pub. No thatched roof or old oak beams, but it had a warm glow coming through the etched glass windows.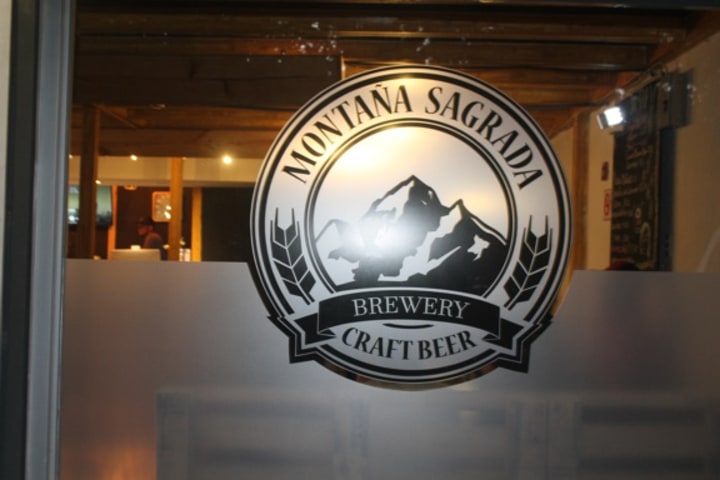 Inside was clean and spacious with a distinctly bohemian use of pallets and leather cushions. Tomas Sanchez, one of the two partners, greeted us and spoke perfect English. The sign said "real ale." It was a warm Sunday afternoon and my taste buds started to crave a drink from dear old Ireland.
"Do you have a dark ale, something like a Guinness?" I asked.
A few mouthwatering moments later, there it stood on the counter. A pint mug filled with foaming liquid ambrosia. I took one sip and instantly I had been transported back to the glorious green hills of the Emerald Isle. The taste was glorious (mind you it was a Sunday afternoon and I was very thirsty)
I could see a glint of delight in Tomas's eyes. "You like it."
"No!" I replied …
"I love it."
Part of my heritage is from Ireland, to be exact from that wonderful city of Cork. That city is home to the Murphy brewery. They brew a porter that is different from their Dublin counterpart Guinness. The Murphy porter is slightly sweeter and without the slightly bitter edge of Guinness. Dare I say the Murphy porter is superior. (there I have said it) Well the taste of the porter in the MONTANA SAGRADA Volcan pub equals the taste of Ireland's finest.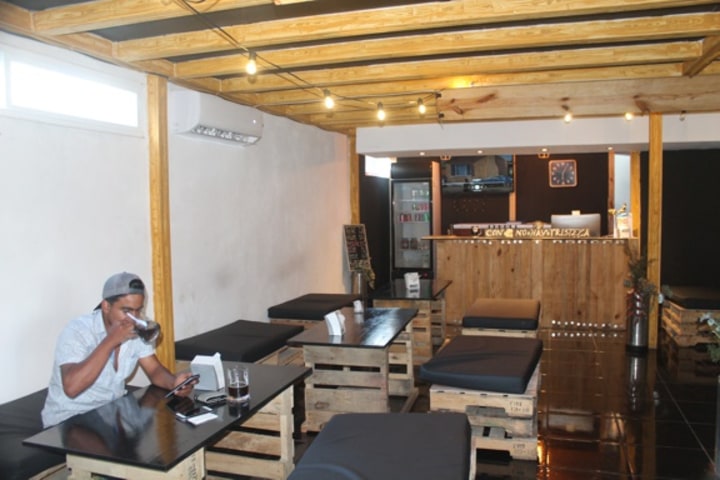 The Montana Sagrada opened on January 1st of 2019. 33 year old Roberto Giono and 32 year old Tomas Sanchez operate the business. I should point out that they are ably assisted by Roberto's lovely wife Lorena.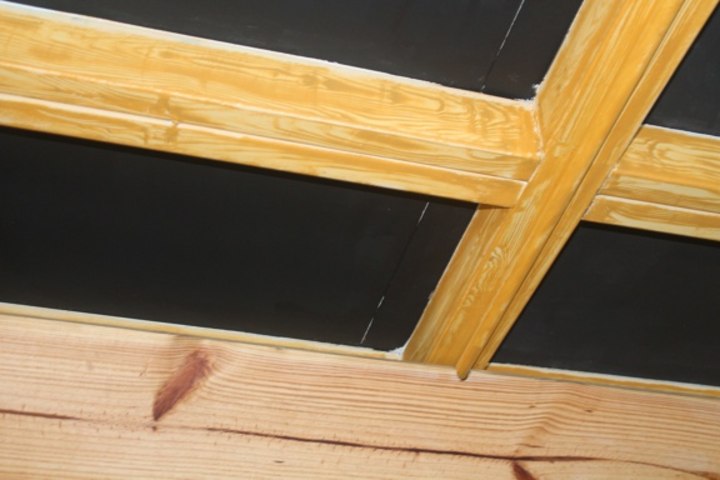 Take a look at the roof detail. These are steel Cariola beams that have been expertly painted to resemble wood. If this amount of detail is in the decor - imagine what goes into brewing the beer.
They have 6 different ales on tap at the moment, ranging from wheat beer to a mead (must try that later)
The food on offer is mainly Tapas or finger-style pub food. Roberto and Tomas speak perfect English, which is a boon for me as I am still a functional Spanish illiterate.
So for us Spanglish speakers, this is a great advantage.
Here is the latest Volcan Tourist map. The pub is number 21 on the map
Right at the top on the Rio Sereno Road.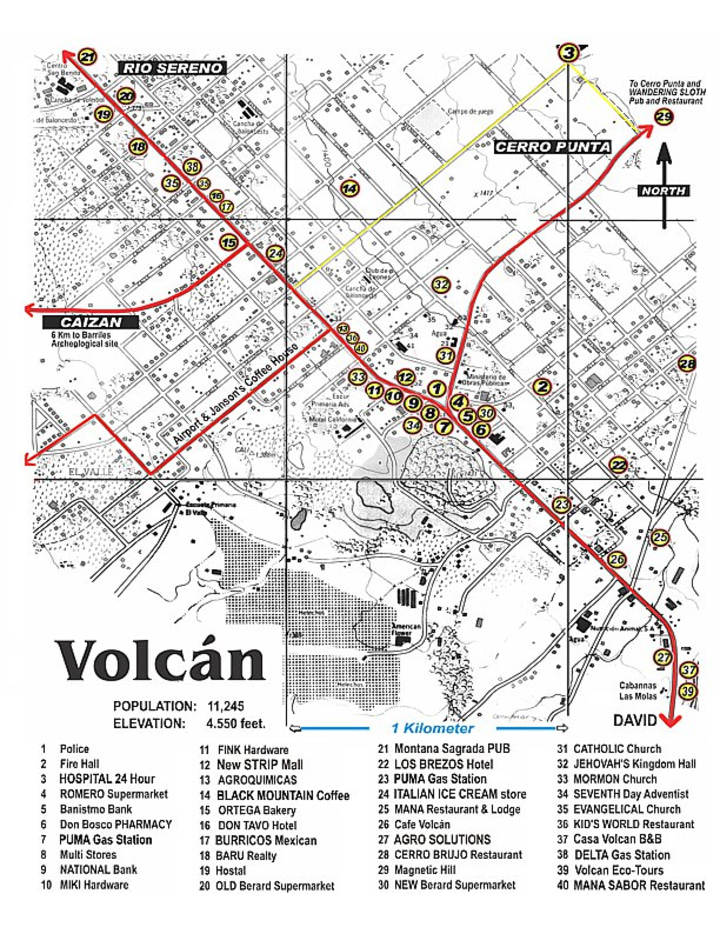 Both Roberto and Tomas are working on the interior of the pub and did admit it needed some "warming up." Music is definitely in the cards as Roberto is a drummer.
LOCATION: Just drive north on the Rio Sereno road and a few hundred yards past the San Benito entrance on the RIGHT is a strip mall.
You can't miss it.
So if you plan to retire to Old Volcan, then a taste of dear old Ireland will await you at the Montana Sagrada neighbourhood pub.
And yes, Tomas has assured me that if you become a regular, they will smile and greet you by name.