Volcan, Panama acreage and houses for sale.
PRICE: $675,000 USD.
Offered for sale by owner are 2 North American standard houses sitting on approx. 3 acres of rural land within 5 minutes walking distance of the centre of Volcan. Volcan great attraction to the retiree population is because of its "Eternal Spring" climate. Basically you would enjoy beautiful spring like temperatures throughout the year. Night times 62F and day time highs rarely exceed 80F.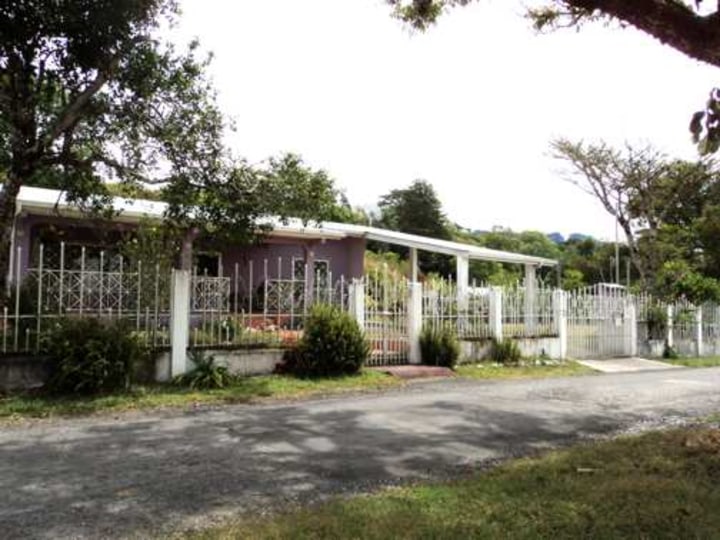 The land.
2/3 of the land is level and good for planting. There are fruit trees: Banana, Plantain, Oranges, Papaya, Tangerine and more. The road to the property is completely paved. The property is totally fenced. The property has views to the west of Volcan and great sunsets are a regular feature.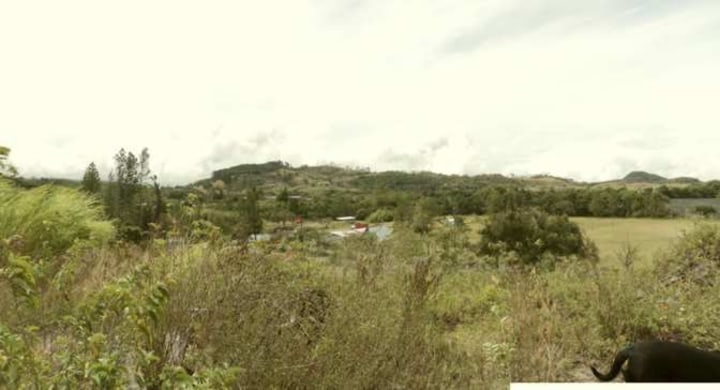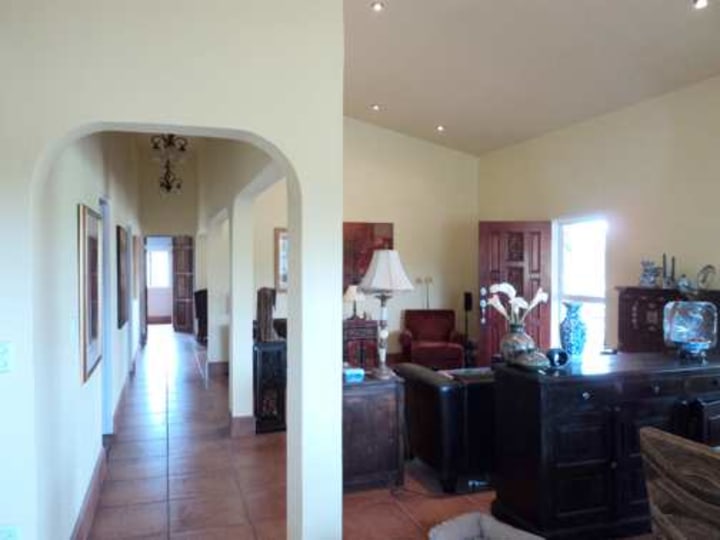 MAIN HOUSE.
The main house has 2 bedrooms, 2 and half baths and is 1800 square feet. It has been renovated to North American standards. It has an inside laundry room and a T.V. room. The existing office/ library can easily be converted back to a third bedroom.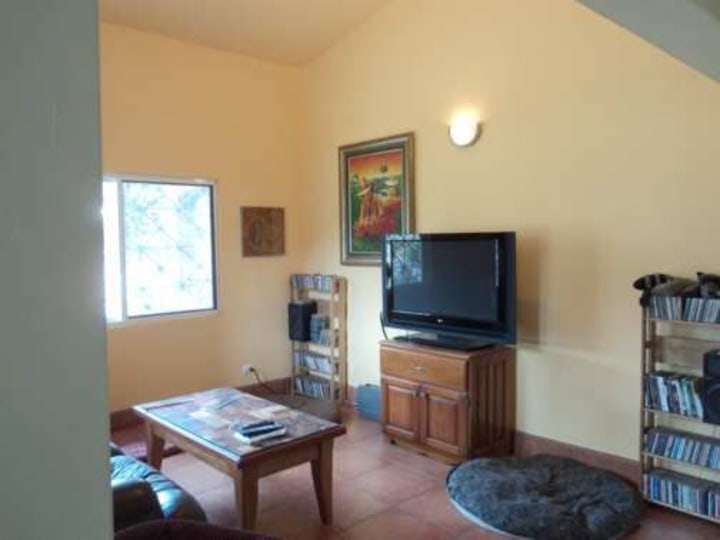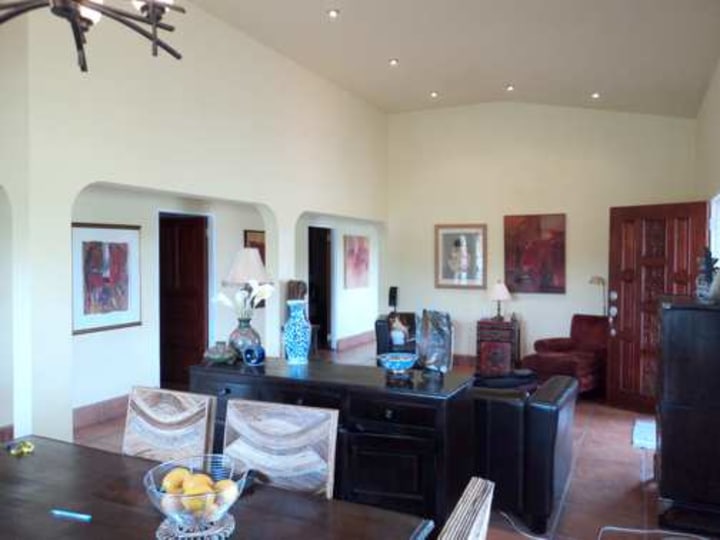 Both the master and second bedrooms have ensuite bathrooms. The front porch and side areas are completely covered. A unique feature of the master house is the covered orchid garden to the side. This is a great place to sit or entertain guests. The parking area is also covered.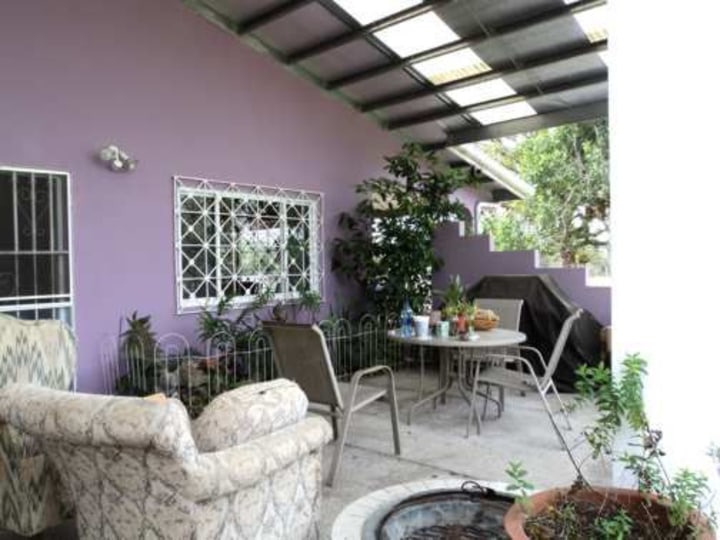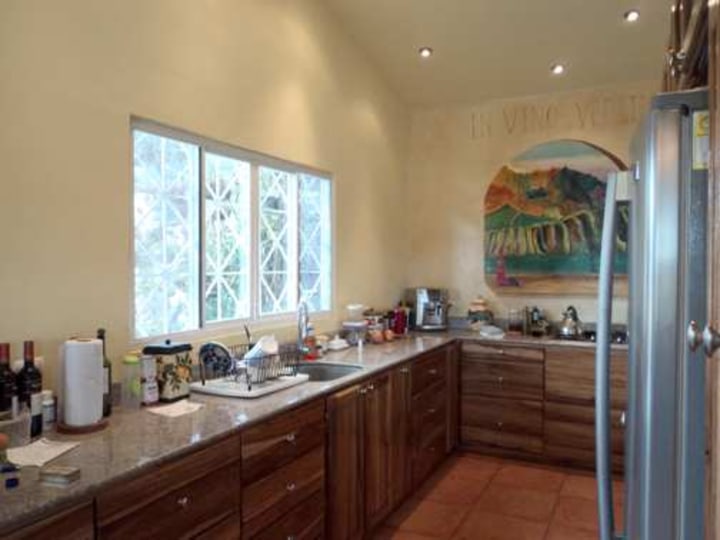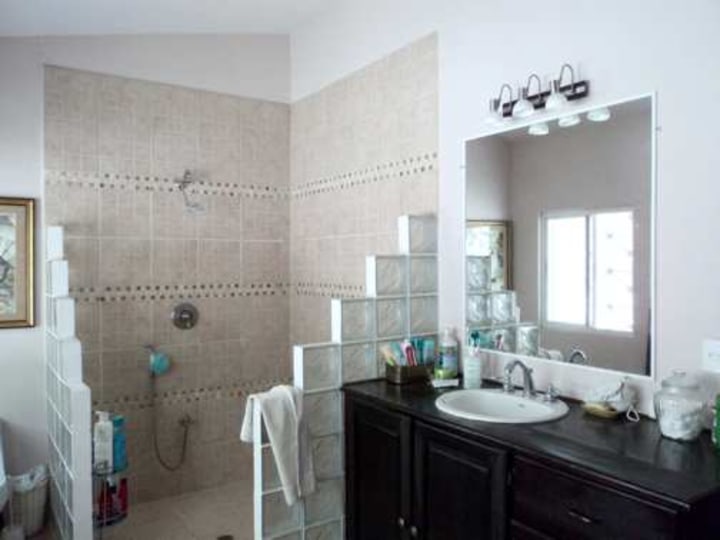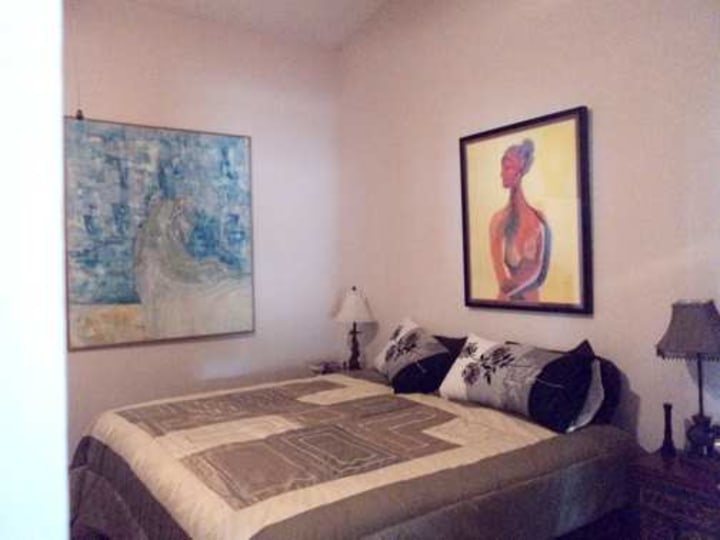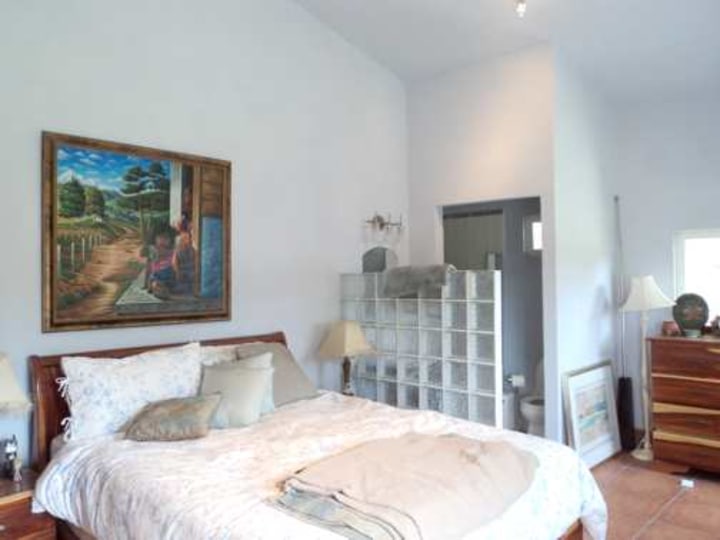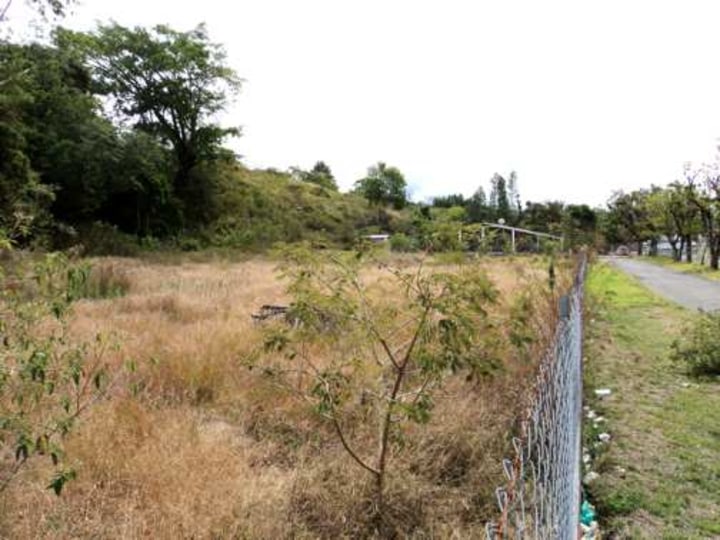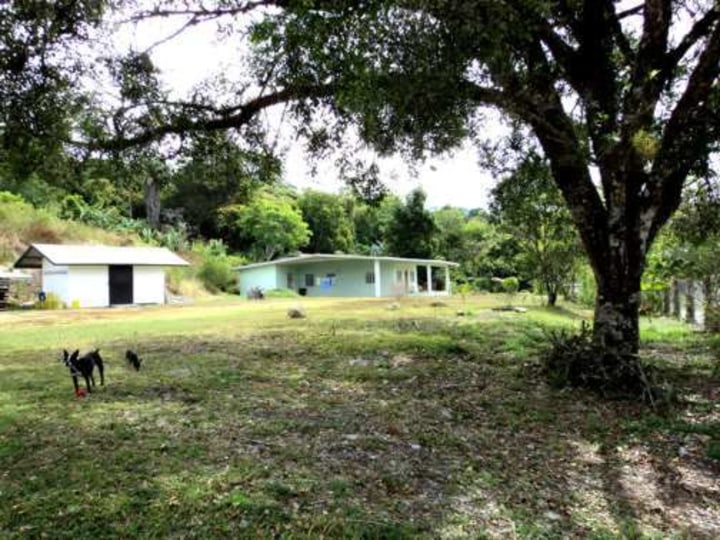 SECOND HOUSE.
The second house is also built to North American standards and has 1,000 square feet with 1 bath, living and dining rooms, kitchen, inside laundry and covered parking within fenced area. There is ample room on the overall property to build additional guest houses. In Volcan rental accommodation is at a premium - there is always a client waiting for a good quality rental home.