Volcan, Mountain View Loft House.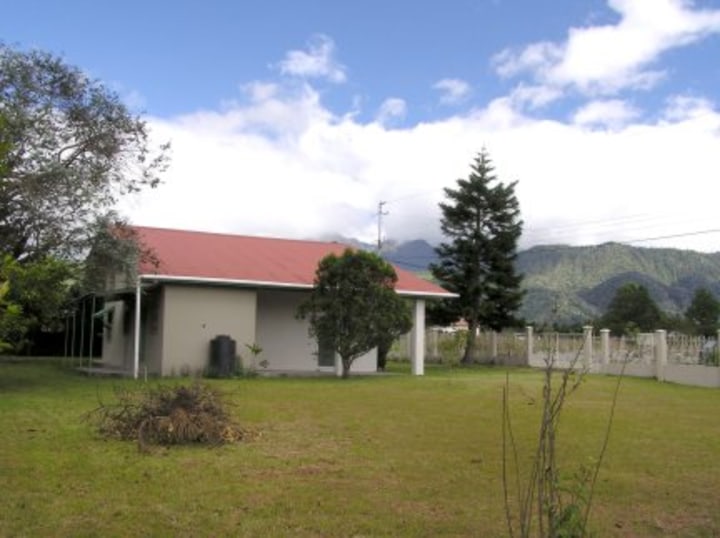 The view to Panama's highest peak; the 11,400 Baru Volcano is something you will never tire of.
Located in an area of Volcan with several upscale homes, this spacious, loft home is offered for sale at $165,000 USD as is.
This lovely 2 story home has been completely remodeled to US standards. All windows have security bars. Hot water throughout serviced by a water storage tank and pump.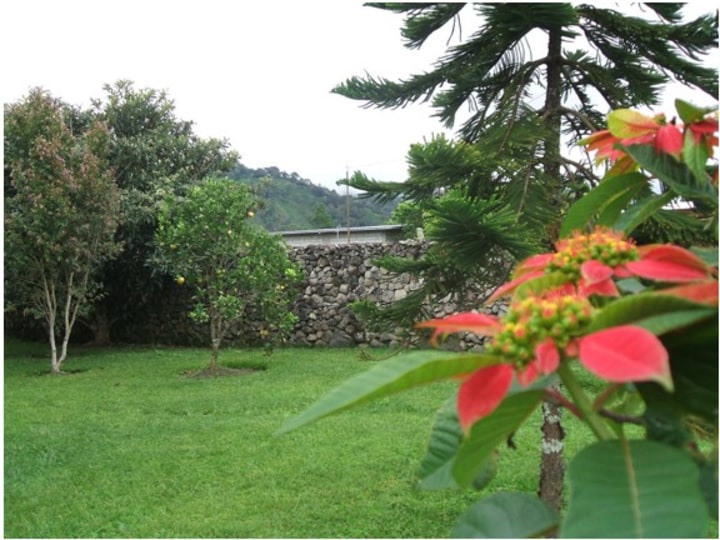 Loft picture above before improvements.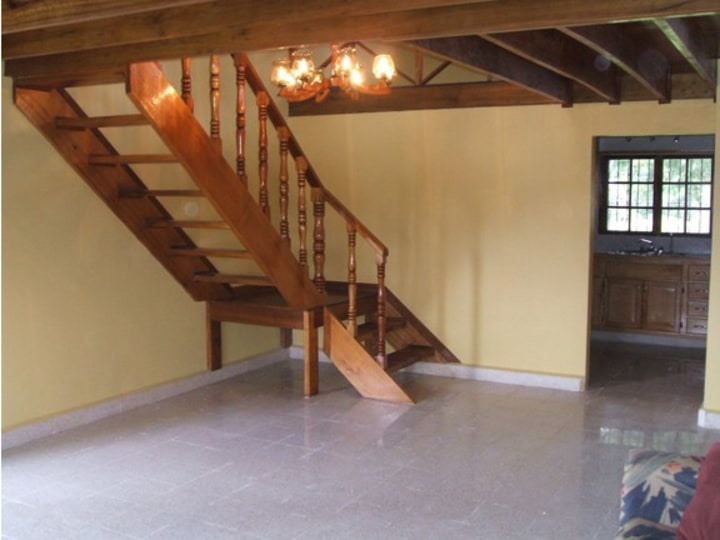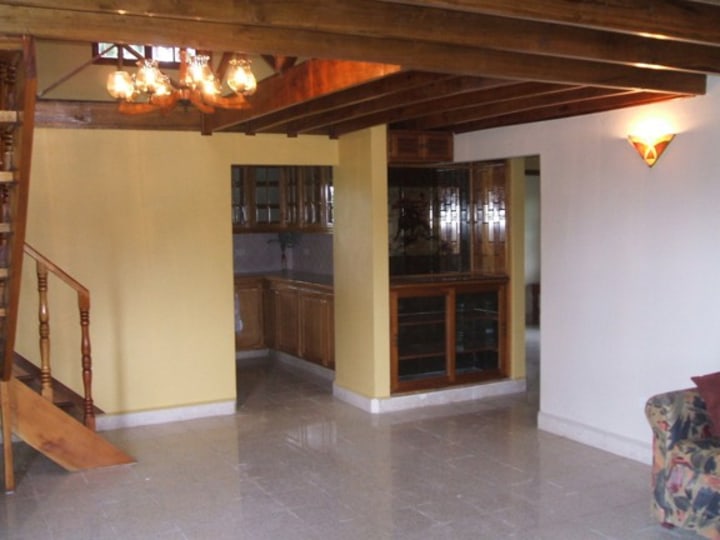 2200 sq ft living area represents 2 bedrooms, 2 baths downstairs, dining/living area, kitchen and laundry room. The upstairs features a bedroom area and full bath. The upstairs is 1100 sq ft of open area. There is a single car carport.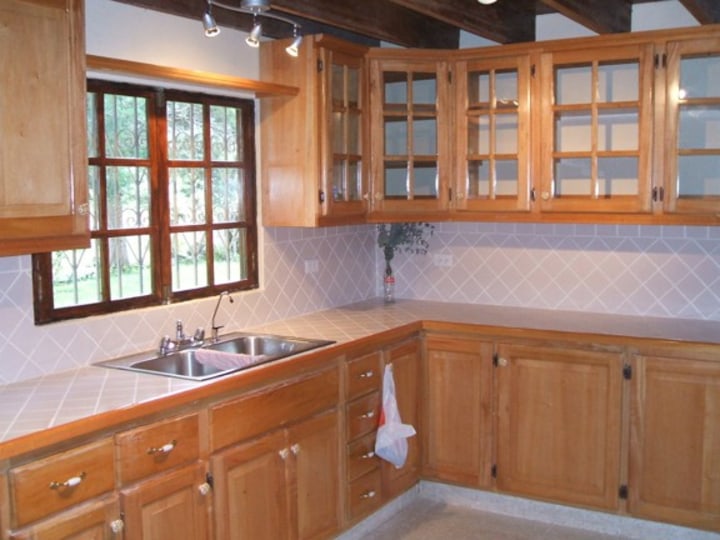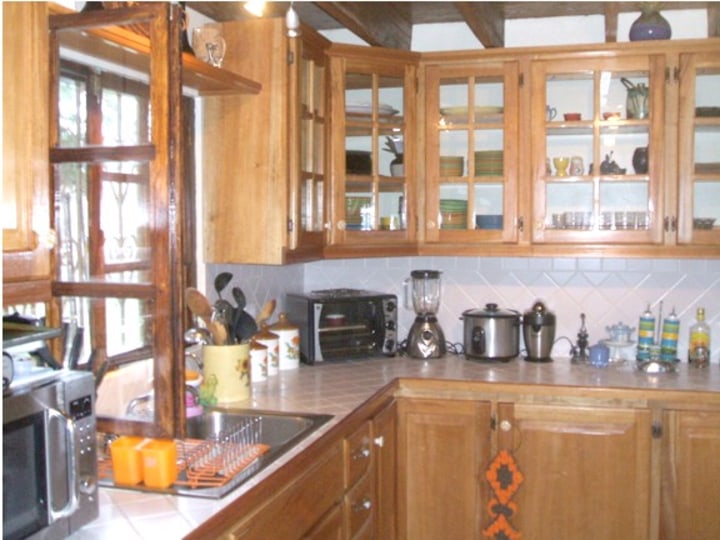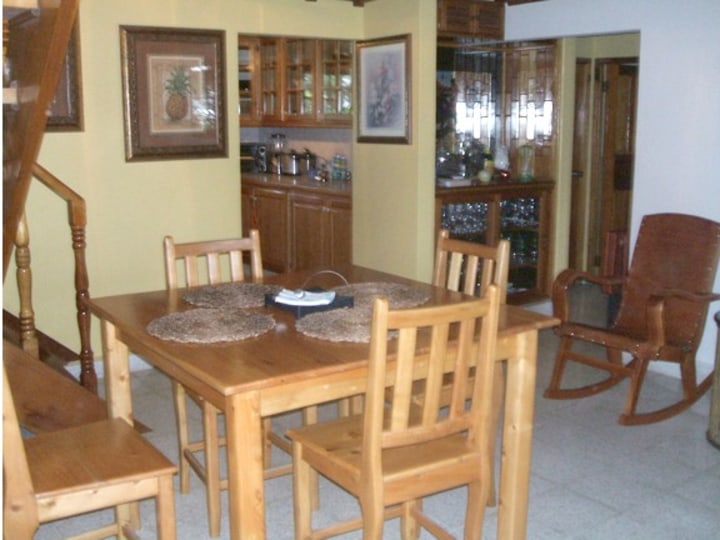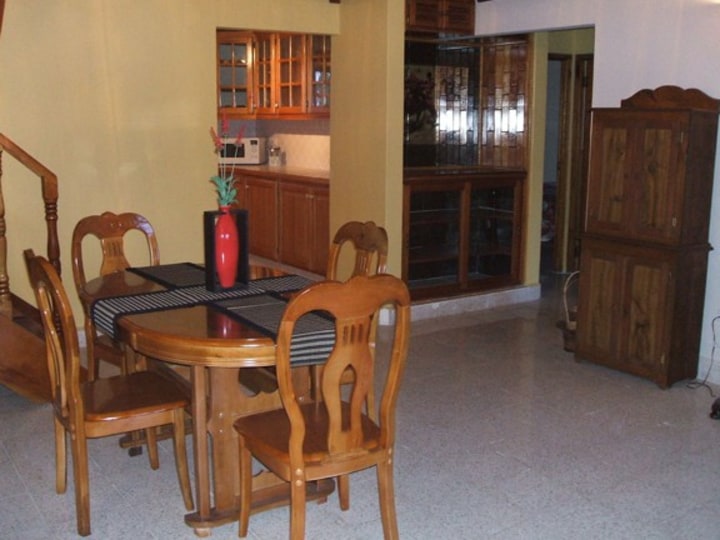 This 1500 m2 titled corner lot is fully fenced with a rock wall on one side. The house is positioned in a manner conducive for expanding and has a fabulous view of Volcan Baru. Fruit trees adorn the lot which is located in a quiet area of nice Panamanian and American homes.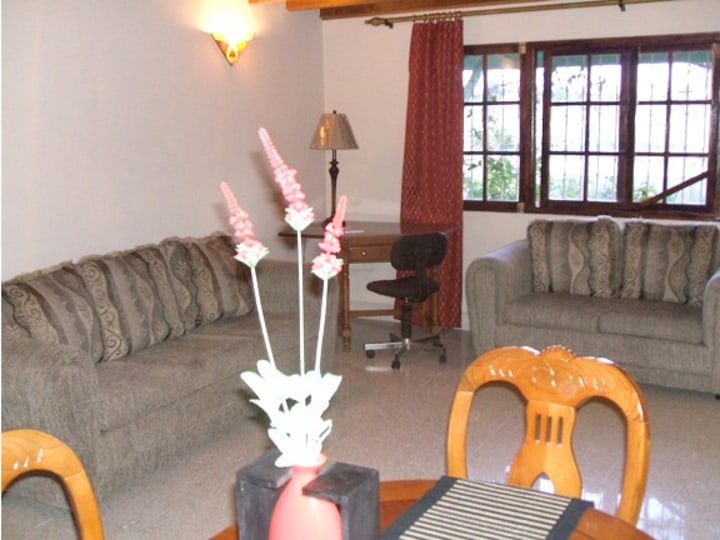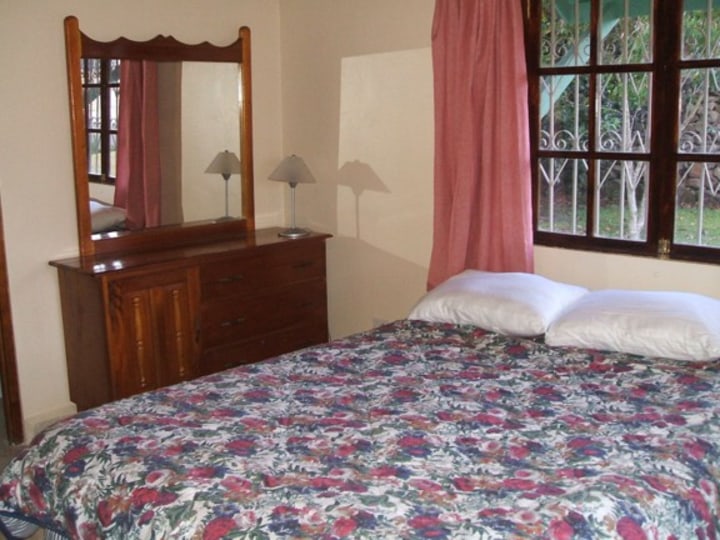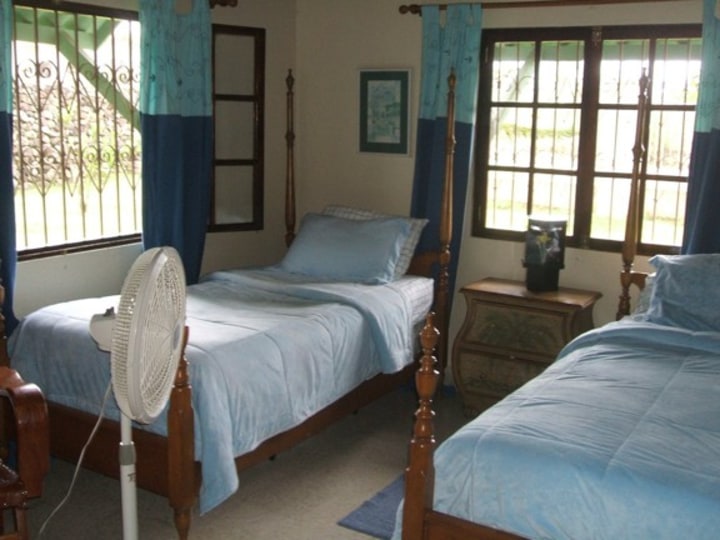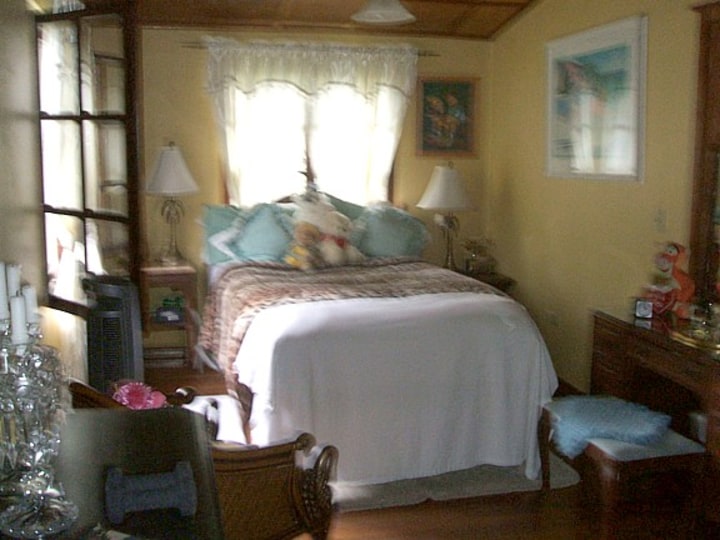 Sale Price is $165,000. as is.
Sale Price is $180,000.00 if scheduled upgrades are completed. Running of a new water system, remodeling of all bathrooms, new tile on floor and new ceiling upstairs.
Financing available with substantial down. Will be a lease purchase with title transferred at payoff. No agents
Rent is $950.00 per month unfurnished. Includes yard care, electric (capped at $50.00) Internet,T.V., phone and water. No smoking in the home, 2 pets no more than 50lbs, no young children.
May be available for rent by end of the year after above improvements.
$ 165,000
Contact:
Name: Diane
Email: laureldiane42@yahoo.com