Volcan Hospital; a healthy addition for the Highlands.
Opened in April 2014 at a cost of $10.5 million dollars, this 24 bed hospital with 8,283 square meters of construction is still ramping up toward its full capacity. It serves the Metro Volcan area of 22,000 people, including Cerro Punta, Paso Ancho and Volcan's 5 districts.
In the Panamanian health system there are four levels of hospital care; The Volcan hospital is a level 2 facility which means it provides X-ray, Ultra-sound, Mammography, Physiotherapy, a laboratory, dentistry and obstetrics, however, it is not structured to handle major surgery. A new level 4 hospital is scheduled to open in Concepcion (30 kilometers south of Volcan) that will have all the features you would expect in any fully functioning North American hospital such as CT scans, MRI's and an oncology department.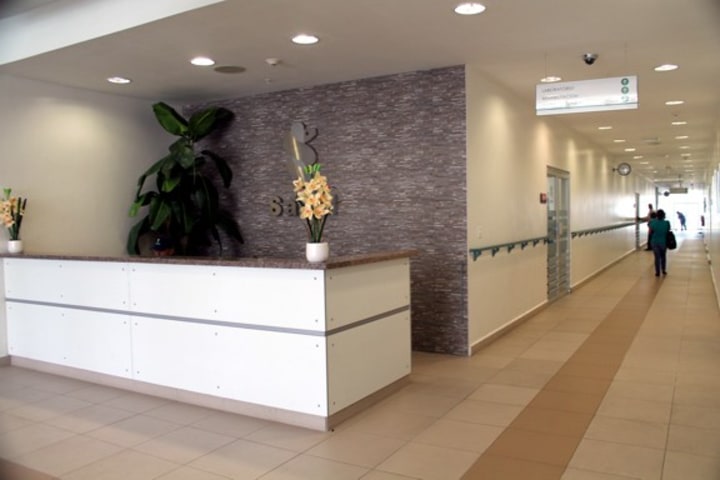 In the ten months since Volcan's hospital has opened it has already handled over 10,000 patients, this includes over 275 expectant mothers. The hospital currently has a staff of 5 Doctors, 10 nurses and 3 dentists. In addition it has 1 X-ray technician, a psychologist, a social worker and a child stimulation therapist. As the hospital ramps up to its full potential more staff will be employed.
There is an emergency entrance and trauma facility where patients are stabilized and then later transported to other hospitals for additional surgery or further treatment. This is a great advantage to heart attack victims. Previously, heart patients had a frantic 45 minute drive down winding mountain roads to either Concepcion or David.
The rooms are neat, clean and in most cases just a few beds to each room.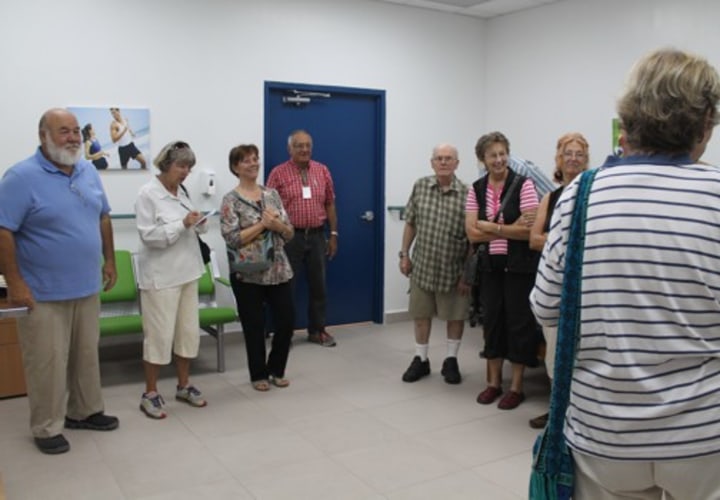 Any English Speaking Resident (ESR) can be treated here - all you need is to register in the service center in the main hall at the service desk.
Great care has been taken to make the children's section as un-intimidating as possible. The walls of the rooms are beautifully decorated with animal motifs and one room even features a space theme with stars, asteroids and a space shuttle.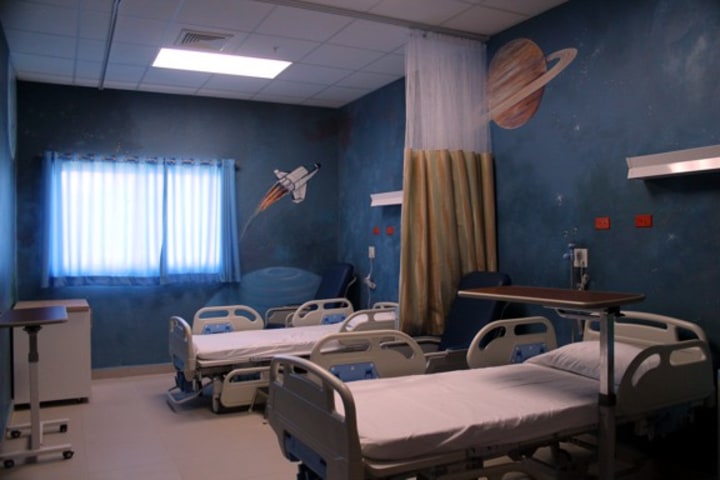 Pictured above the children's ward with stars, asteroids and space shuttles.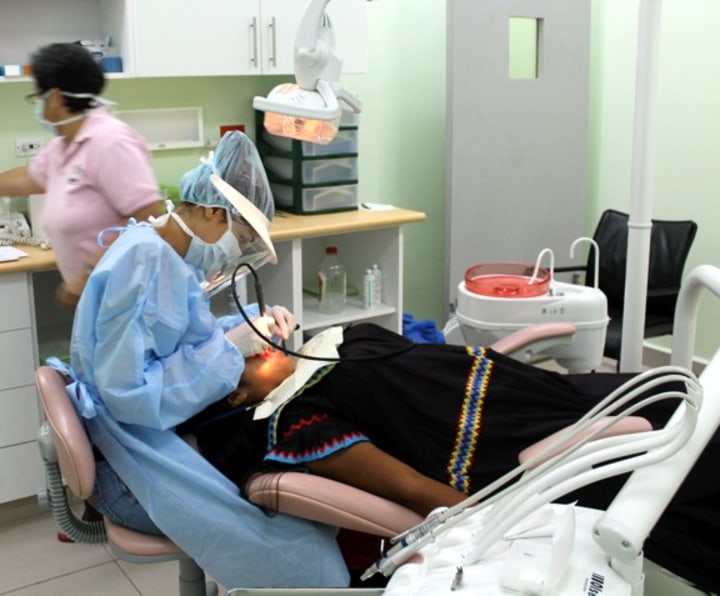 There are 2 dentistry sections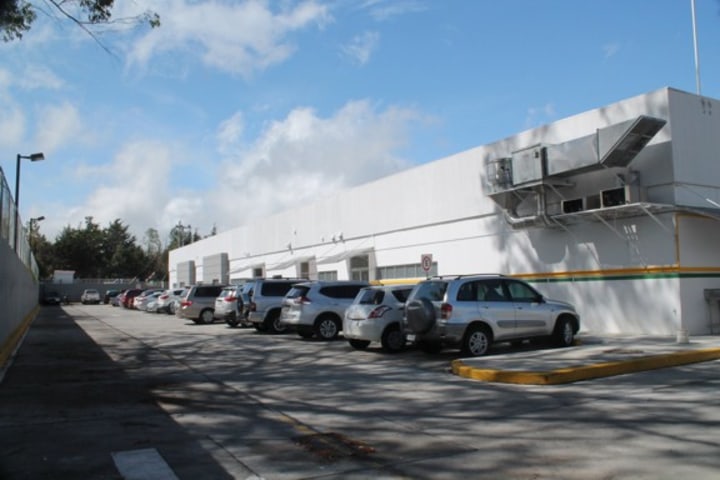 There is ample parking on the East and South sides of the building. The hospital is located a few hundred meters from the main Volcan-Cerro Punta road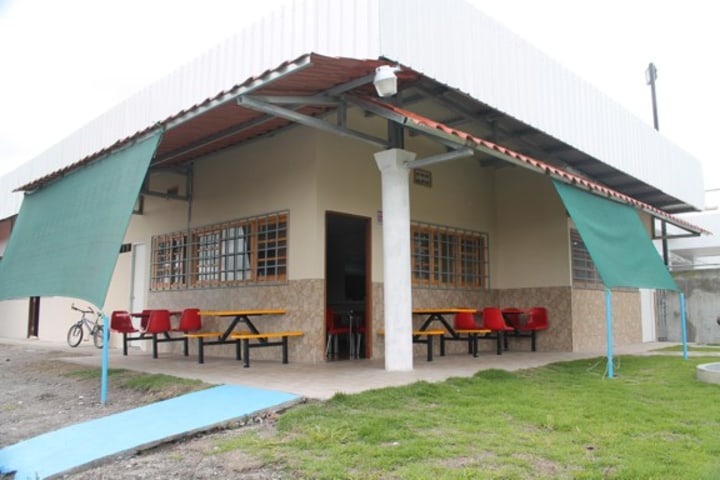 There is a cafeteria for visitors just to the left of the main building.
I have visited many hospitals throughout the world from first world to third world, Volcan's hospital is definitely first world. The staff is friendly and helpful and English is widely spoken. Currently it operates from Monday to Friday 7 till 3 pm.
You can reach the hospital by calling: 771-4348 or 771-4342.