Volcan, Horse Paddock & Flower Garden.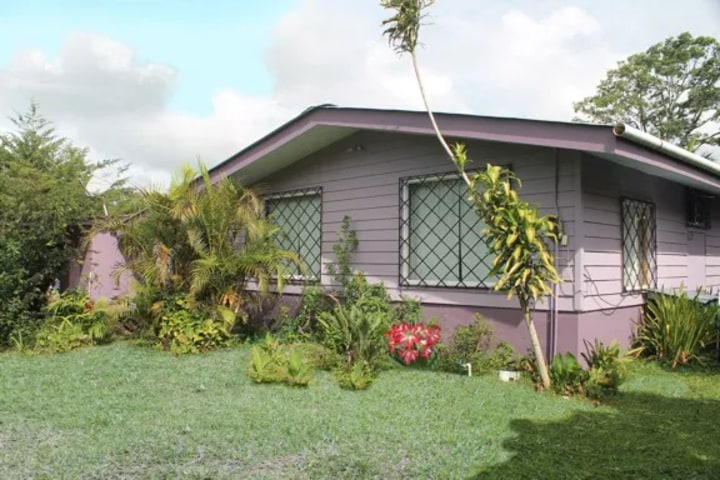 This is Volcan's best and most affordable deal at the moment.
NEW REDUCED PRICE! Offered for sale at $87,500 USD (negotiable) it has a long deep lot that the former owner used to keep several horses. The land would also suit keeping chickens or ducks.
Now with two bedrooms.
Property is TITLED and sold in a corporation.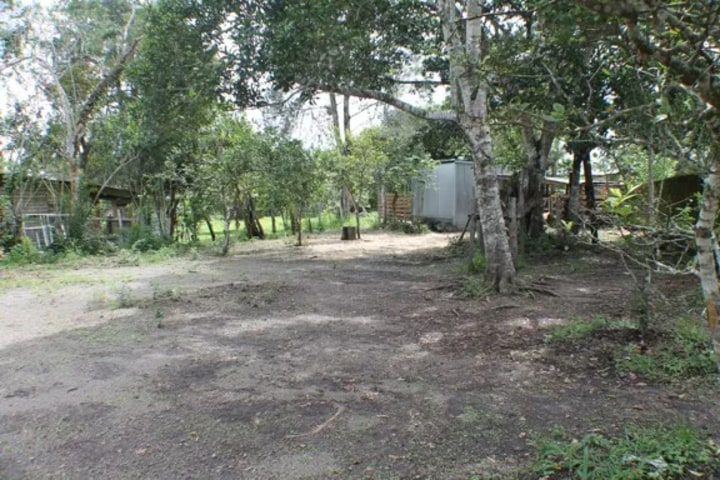 At 2,150 square meters this is about the size of two standard Volcan lots. The best way to describe the property is that it is long and thin.
You are in the country and in a town that has been described as having a climate that is "Eternal Spring."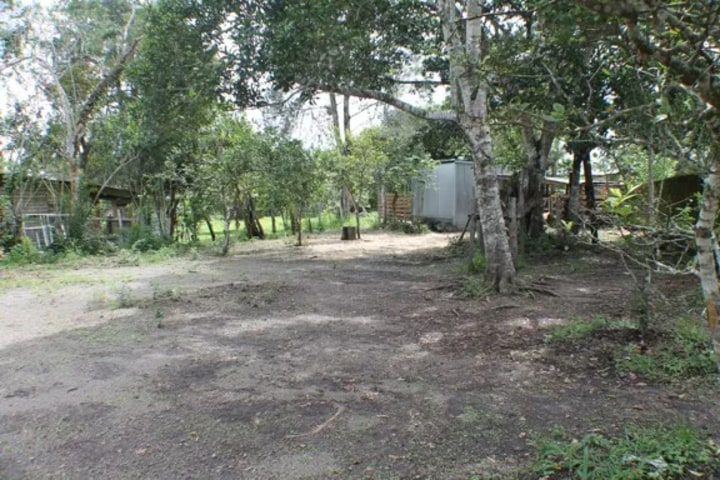 The stables are located at the end of the paddock and next to a flowing stream.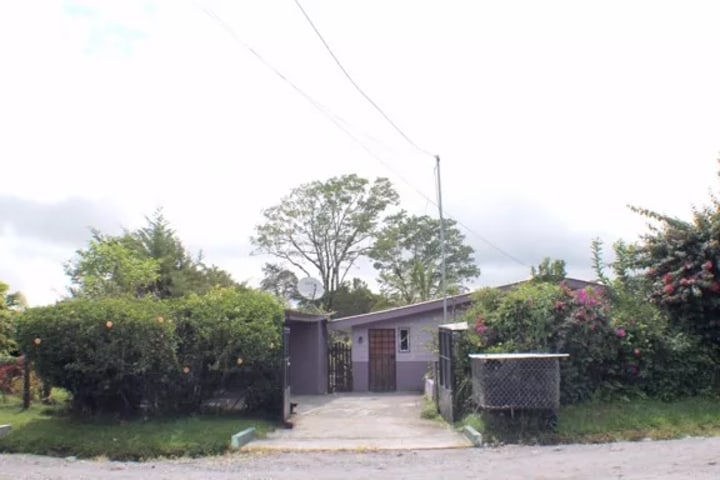 As you enter the front gate there is a covered parking area to your left and a garden to your right. to the left of the front door is a gateway to the yard and horse paddock.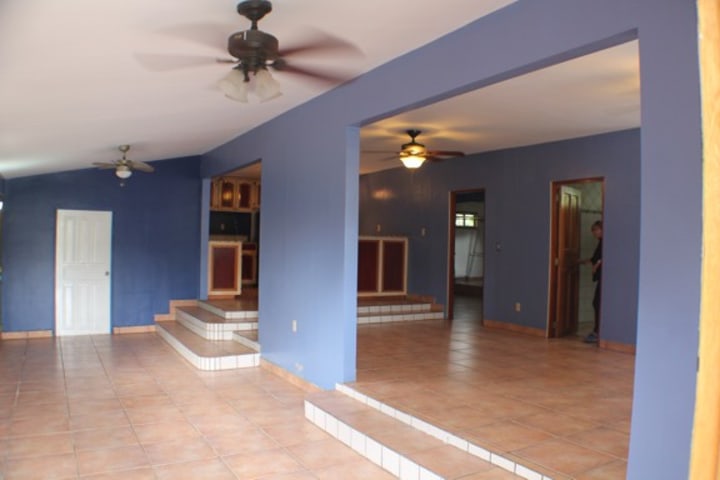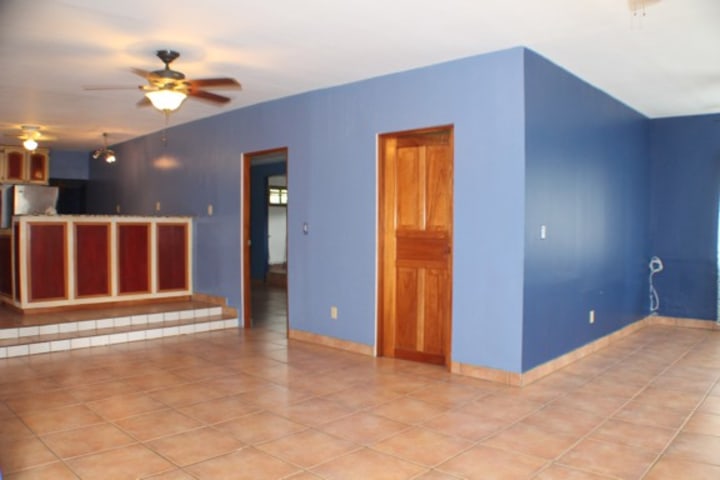 The main living/dining area is open plan. This home was originally owned by a local artist and she wanted a home that was light, bright and spacious.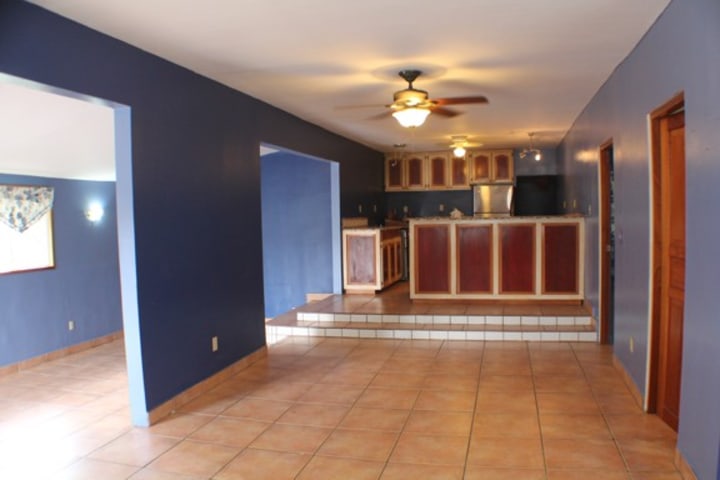 This is a view down the living room to the kitchen. The first door to your right is to the bathroom, the second door leads to the first bedroom.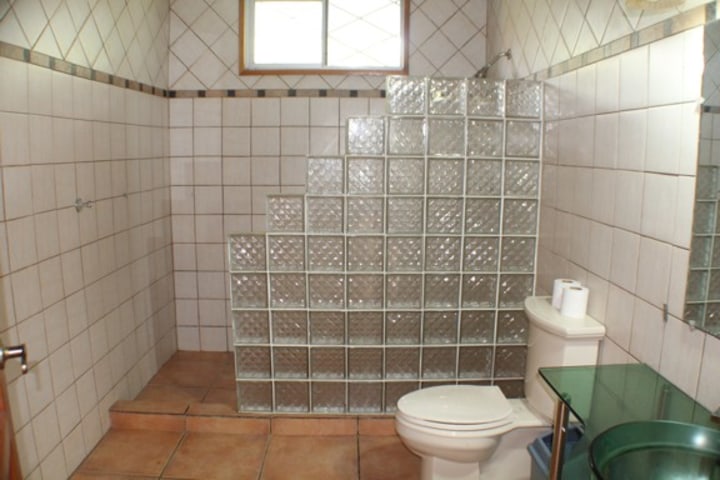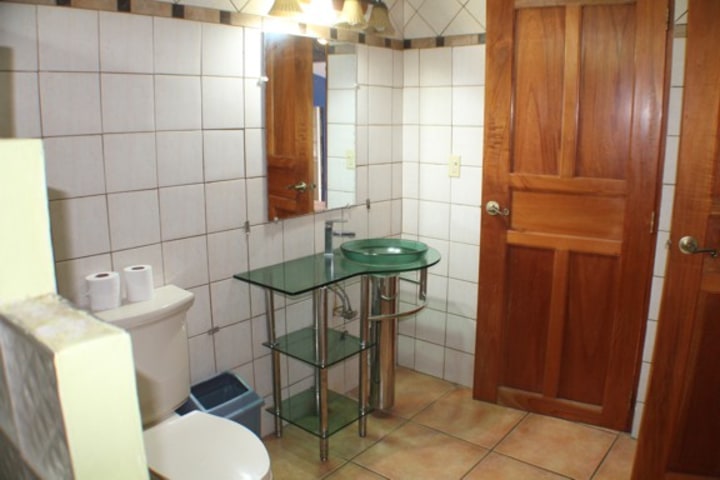 The bathroom has a glass block divider for the shower, the room is quite spacious.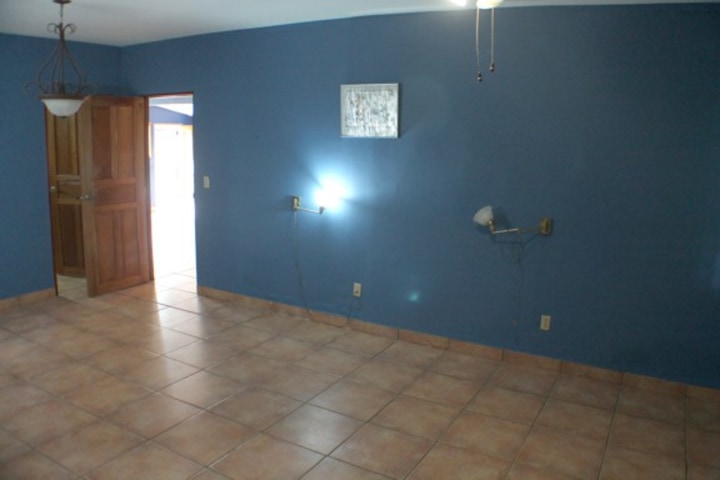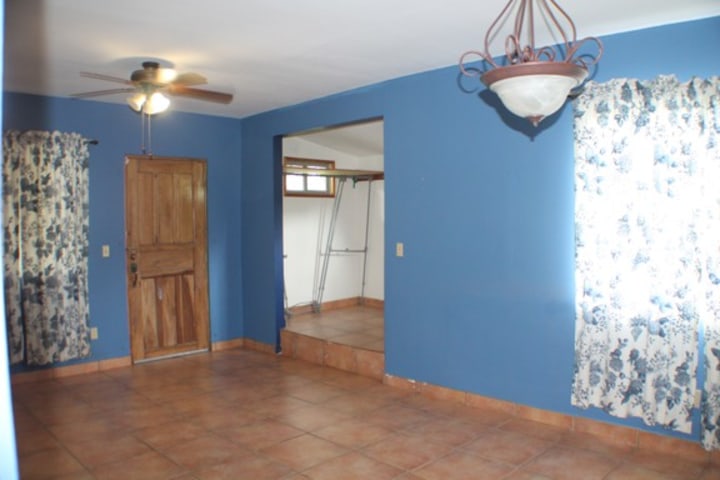 Above two views of the master bedroom showing the door to the living room and a small step up to a walk-in closet area.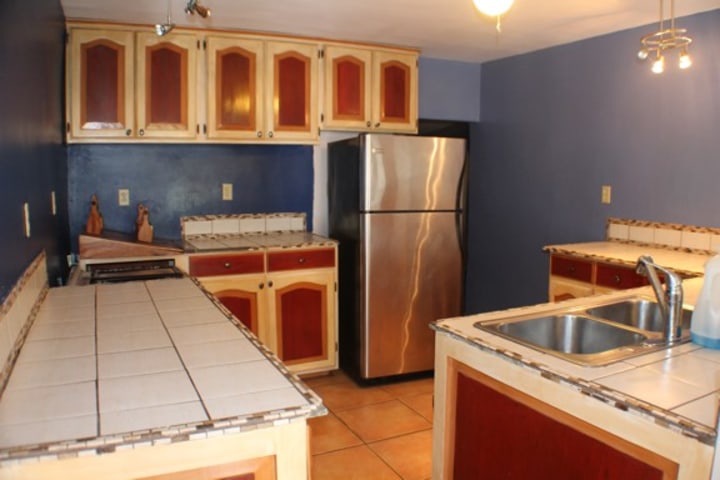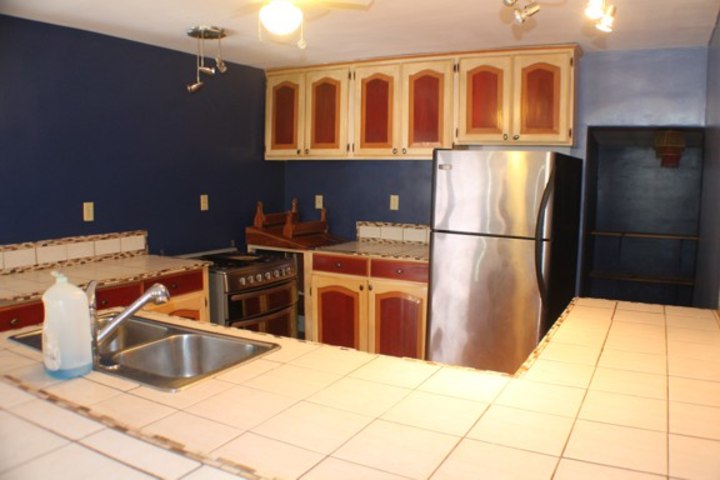 The kitchen has tiled counter tops and comes with a large fridge. This open plan style is wonderful for the times you want to have friends over for dinner and yet still be able to talk and entertain them as you prepare the meal.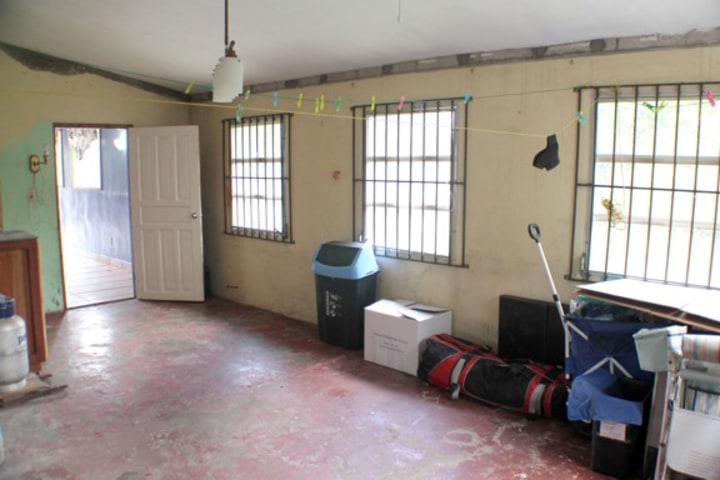 The spare room is now finished and is offered as a second bedroom.
(this is a picture BEFORE the renovation)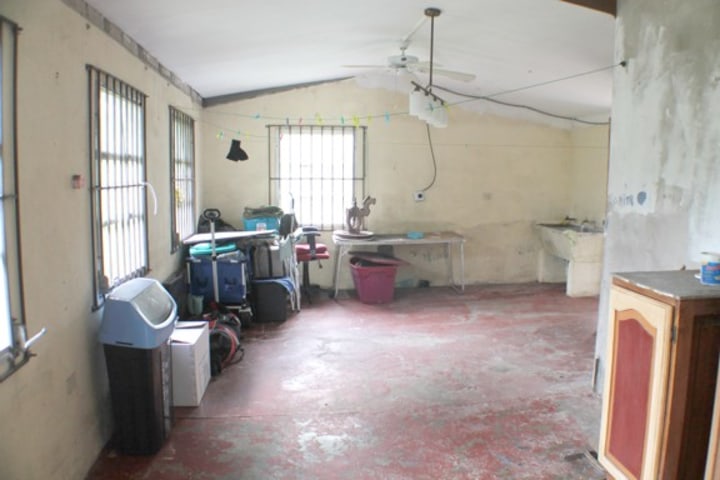 In Volcan the expat community is known for its "helping hands" attitude. If you become the new owner ask any ex pat and we will be more than welcome to show you where to get paint and materials and even where to hire people to do the work.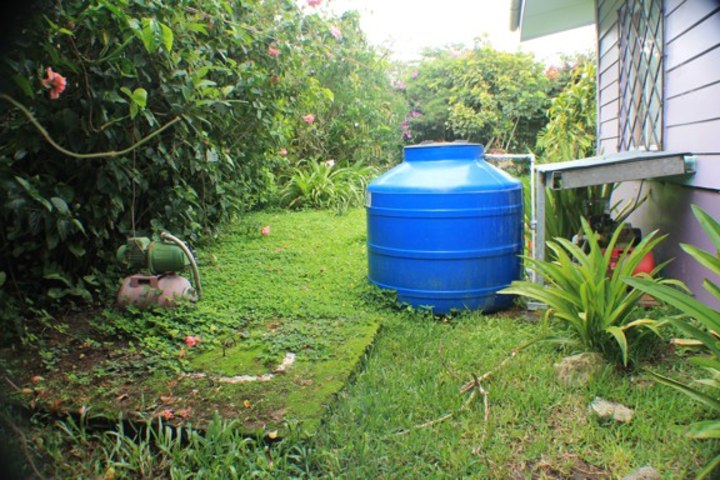 To the east side garden is a back up water tank and water pump. This maintains a good water pressure throughout the home.
This is the garden of your neighbour to the west, When I took this photo he seemed very friendly and as you can see - he has a very beautiful garden. A view that you can enjoy everyday.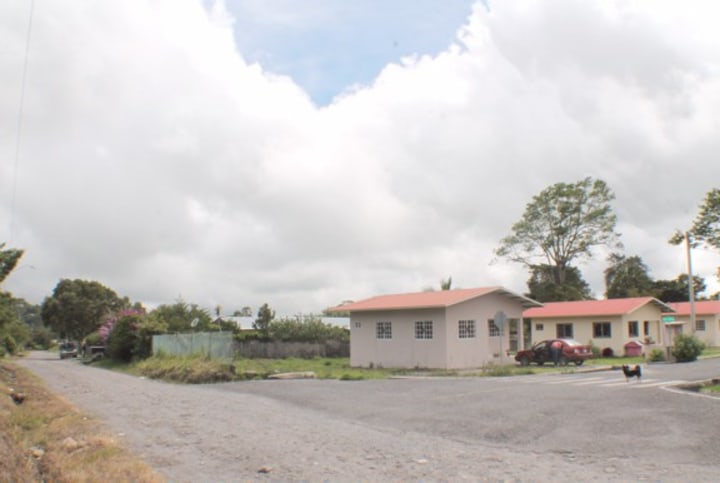 To your east is a small upscale development. The street is well paved and neat and tidy. Although the road to the house is a bit rough it is short and Volcan is having its roads and sidewalks constantly improved.
Property is TITLED and sold in a corporation.
$ 87,500
Contact:
Name: Kim
Email: kwi4591@yahoo.com