Volcan Garden Estate Home, Indoor pool, and Guest House.
The master bedroom opens onto a 2000 square foot finished pool room for non-stop entertainment and has an additional kitchen and bar.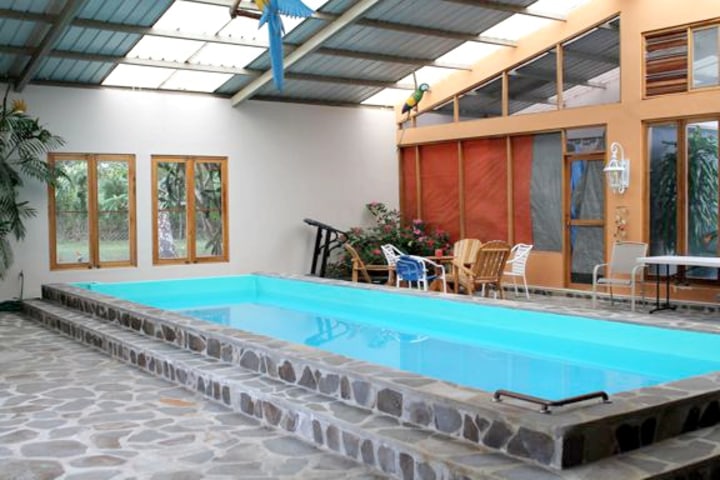 This lovely 3,500 square meter home can be yours.
Footage does not include the patios and carports. This picture exhibits a small portion of the home.
The spacious living room is elegance itself with high quality tiled floors and hardwood accents.
There are 2 living rooms, dining room, family room with fireplace, 3BR with private baths. The Master bath has been completely remodeled.
The family room has an outside entrance with access to all bedrooms. Perfect for a bed and breakfast or separate apartment with some remodeling
The home has a completely remodeled dream kitchen with lots of cabinets. Off the kitchen is a full bath, pantry (maids room), separate laundry area and a secure deposito.
Below the separate guest entrance - wonderful if you want privacy for your guests.
This home has storage space unheard of in Panama and is a wonderful home for living and entertaining.
There is a gardener's shed, pump, water storage area, garage and deposito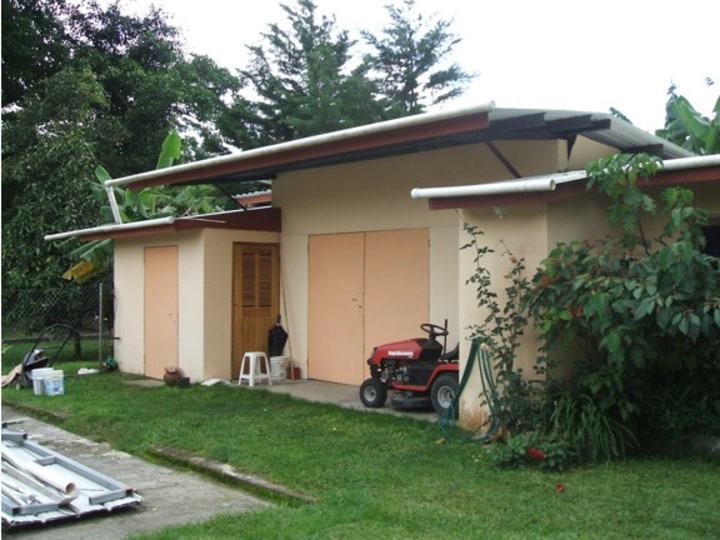 Pictured below the entrance to the enclosed swimming pool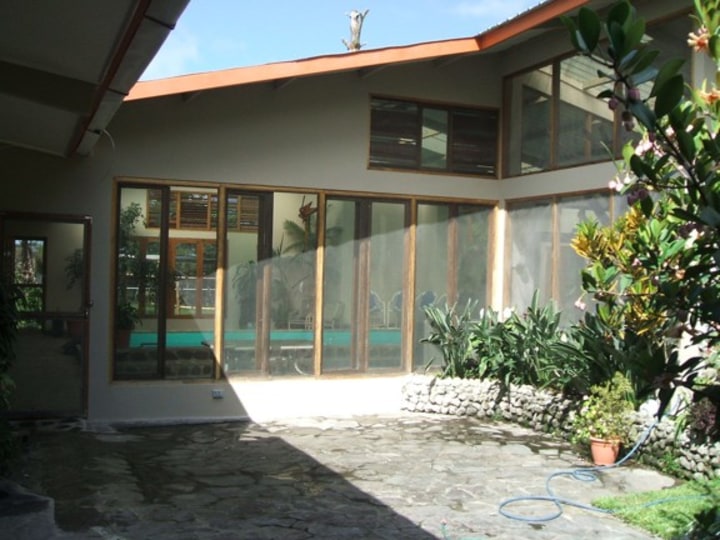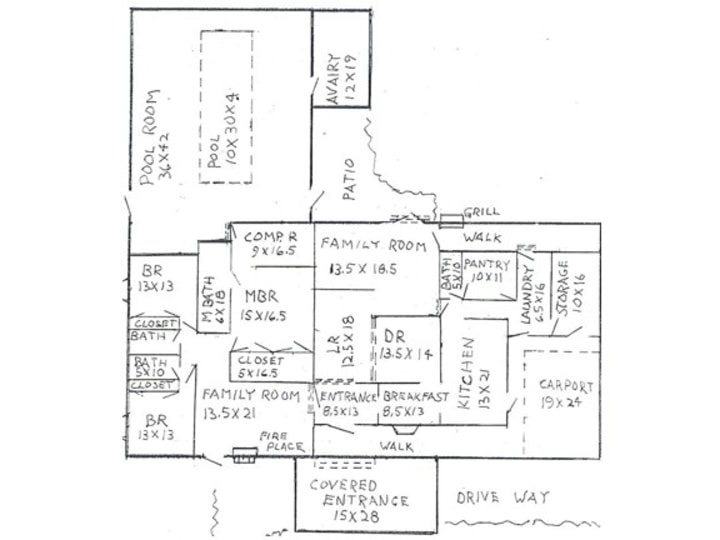 Price is: $525,000 USD as is,
This is a direct sale with no agents. Financing available with 25% down and will be a lease purchase with closing at payoff.
Total land is 3500 mtr2 approx. Street lights, two water sources in a very quiet area of town. Completely fenced.
The house will also be considered for rent. Non smokers, limited to two pets under 50 lbs. No young children. $3000 deposit, $3000 rent per month. Includes yard maintenance, water, electricity (capped at $50.00) and phone/internet and TV. Unfurnished.
For a renter, the house will be freshly painted and some deferred maintenance outside will be done.
References and long term lease required.