Volcan Cottage workshop and Garden
Located in the Nueva California area of Volcan, an area of many upscale Panamanian homes. This great starter home, and workshop comes at an affordable price
NEW REDUCED PRICE!
The asking price is $98,500 USD.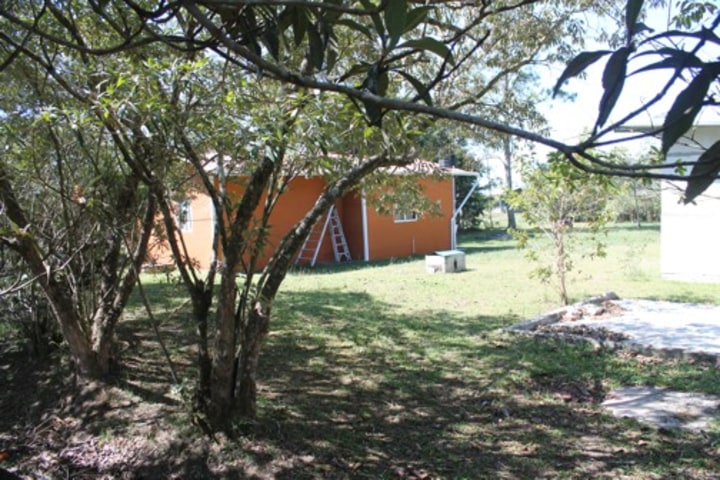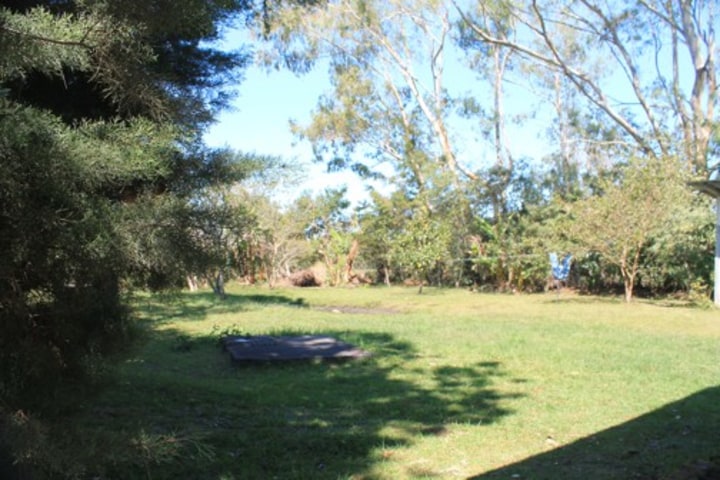 The yard comes with its own well. Volcan does have problems with water supply so this is a great extra. In the yard is a small pond which currently is home to about 300 TILAPIA fish. These are great eating fish and are on the menus of several local restaurants.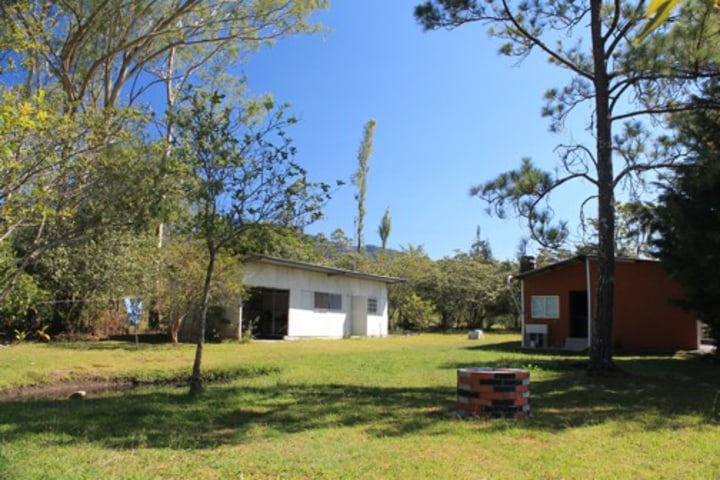 Before we get to the cottage lets explore the large garage and workshop.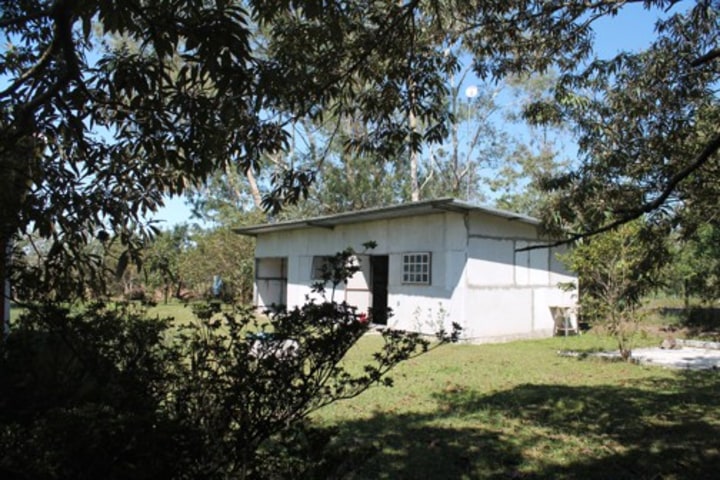 The seller says the property comes complete so possibly every wonderful power tool will come with this dream workshop.
THE COTTAGE:
The cottage comes fully furnished on a 1500 sq.meter lot.
The cottage does have a small auxiliary, solar power system that powers some lights in the house and kitchen - a good back up system as Volcan is prone to regular power failures.
960 square feet under roof of living accommodation and the home is approximately 17 years old. It is clear and fully titled.
The legal title is: Finca NR 15049 4415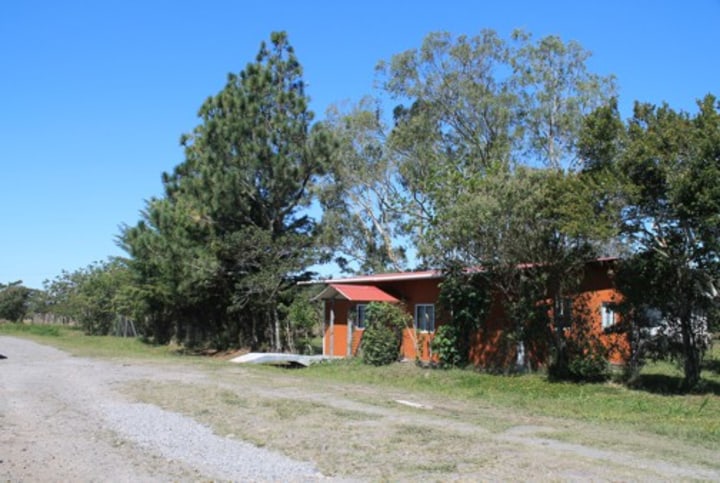 The home is on a wide gravel road in the West side of Volcan, an area of larger, upscale homes. Supermarkets and restaurants are within easy walking distance or a 2 minute drive from the center of town. There is electricity and city water.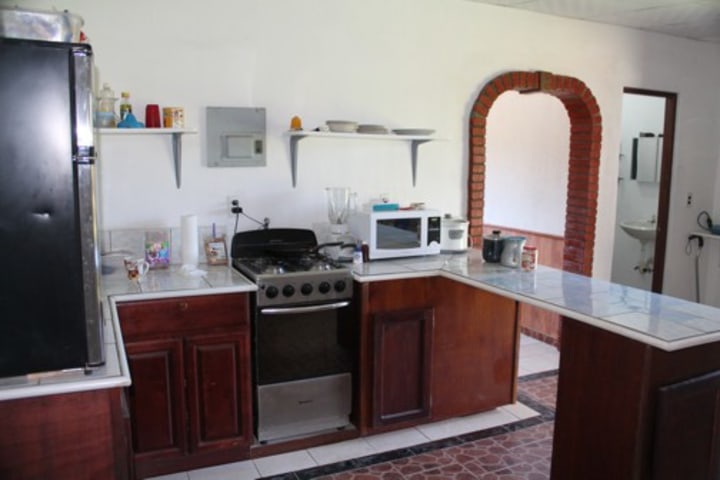 The kitchen comes with a small fridge, 4 burner stove and a microwave. A small brick archway leads you into the living room.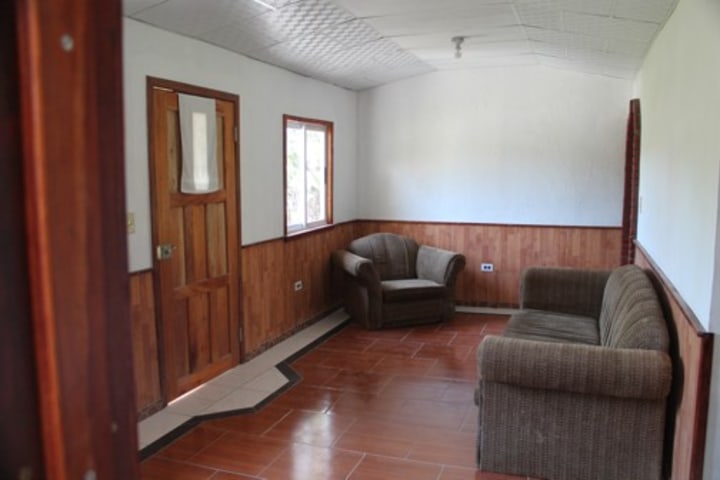 There are two small bedrooms that adjoin the living room.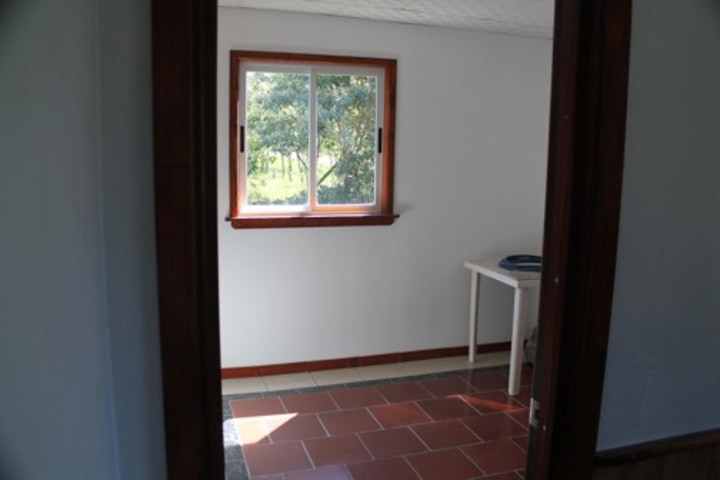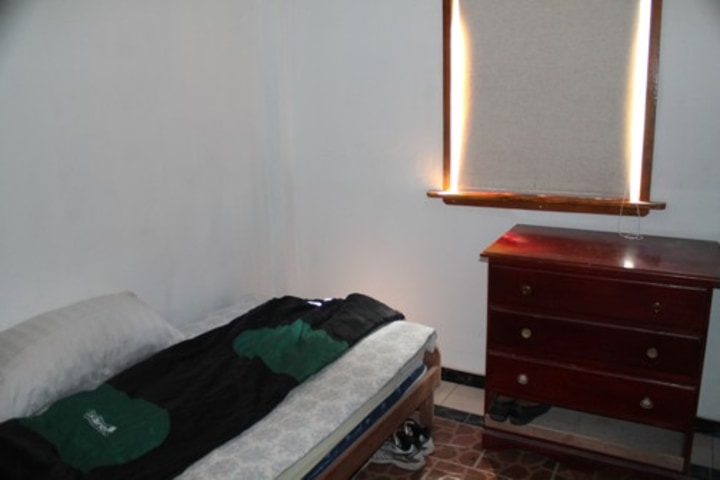 The owner has gone to great lengths to tile all the floors and to insulate all the ceilings. The home is very well kept and requires little or no upgrading to make this an ideal retirement home.