Volcan's Amazing Tire Art
Volcan, in Chiriqui province in the western part of Panama, was forrmerly known only for its huge vegetable production and it's "Eternal Spring" Climate. Since the town started its highly successful Flower festival some three years ago, locals have joined in by putting flowers into all manner of recycled pots-mainly tires.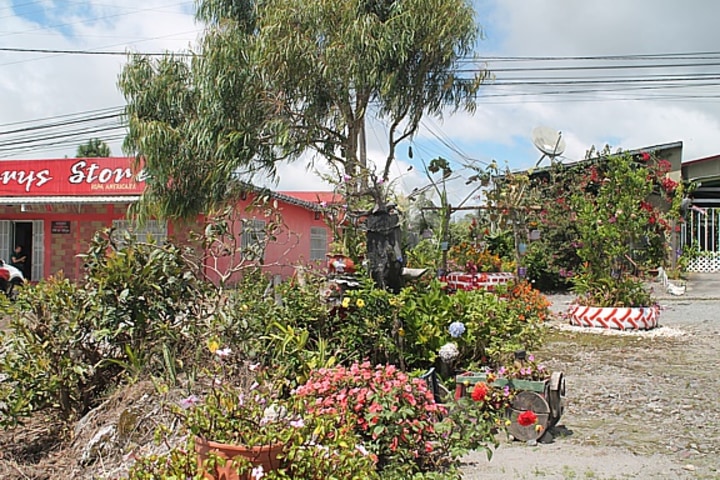 One thing you can be sure of here in the mountains of Panama, just plant it and it will grow- and it will grow and bloom all year round.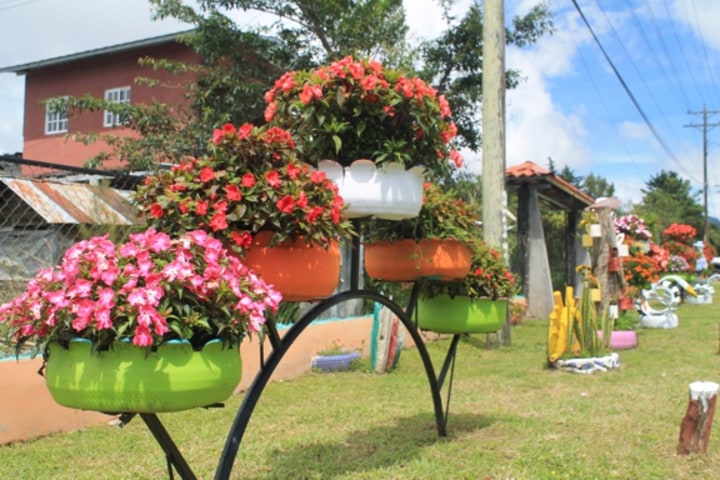 On the Cerro Punta road we have a wonderful Giraffe and a tire palm tree.
If you decide to retire in Volcan you can also join in the fun. Local garages will give you the tires most times for free. Then the creativity is entirely up to you.
I think this will give a whole new meaning to the term:
re-TIRE-ment.
The local school children (no doubt with a little help from their teachers)
Made these delightful tire-style Micky and Minnie mouse.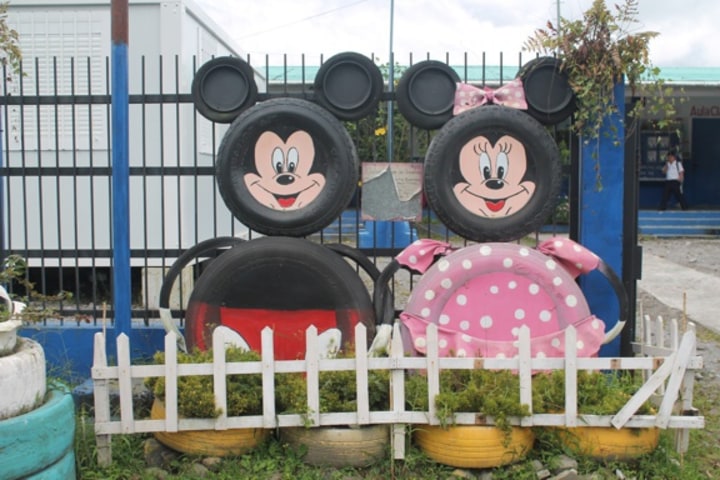 This is a wonderful example of dedicated recycling. You can imagine the wife saying that "Dear aren't we drinking a little much lately?" The husband's reply would be something like this: "Yes dear but it's all for the sake of the environment and in the name of art."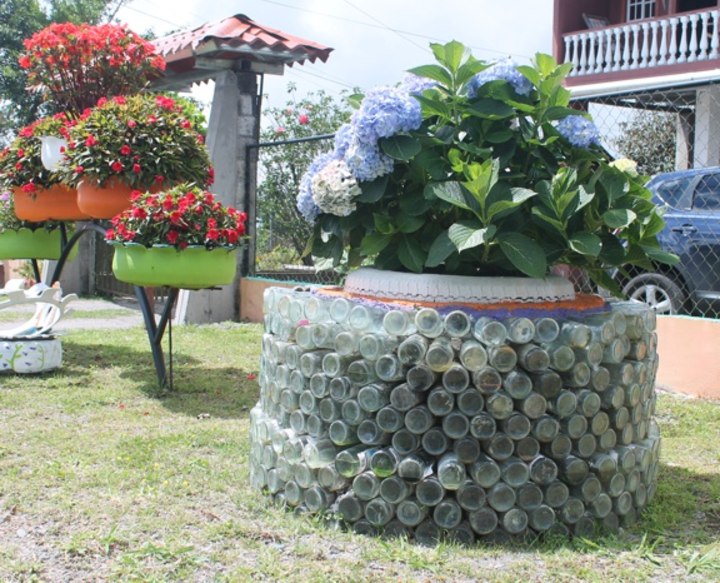 Volcan can most probably claim to have more supermarkets per capita than any other small town in the world. Now, we can also claim to be the world's leading outdoor gallery for TIRE ART.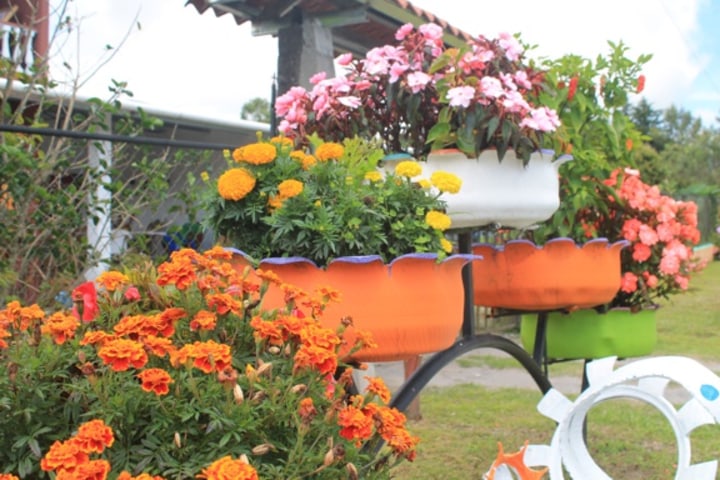 The now annual, Parade of Flowers Festival, runs in early September. But the amazing tire art can be seen all year round.
The Pictures:
If you would like to copy and send these pictures to your friends or on Facebook, Please feel free, But please put a link in to this website so we can let people all around the world know about this great little town in Panama.