Volcan affordable 2 bedroom cottage with mountain view
This recently renovated 2 bedroom cottage with view to Panama's highest mountain, is offered at the affordable price of $96,000 USD.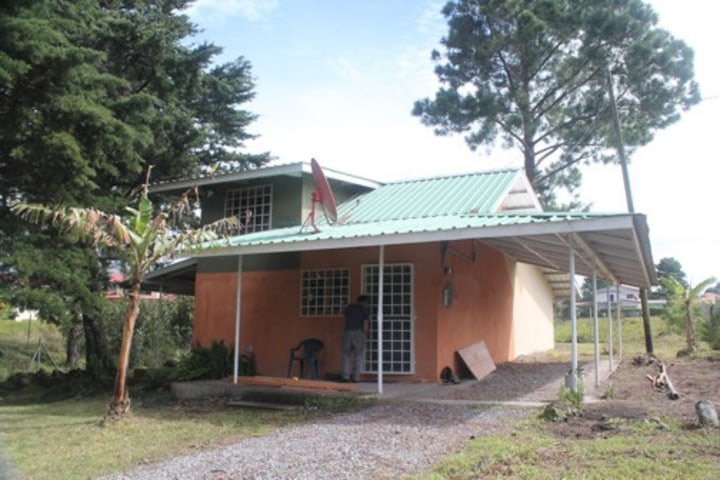 The cottage has a carport on the southern side and tall pines trees on the north. As the picture shows their are security bars on all windows and doors (standard for any Latin country).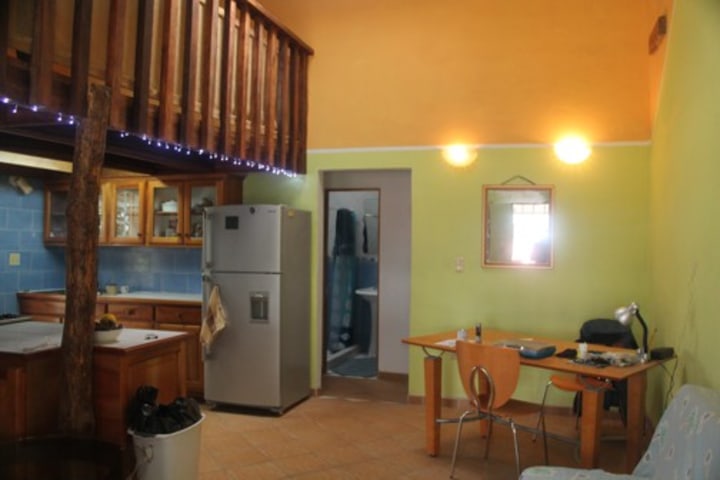 On entering the home you see the loft gallery to your left, the kitchen to your left corner and the entrance to the bedrooms and bathroom directly ahead. The floors are tiled throughout and a skylight allows warming sunlight into the center of the cottage.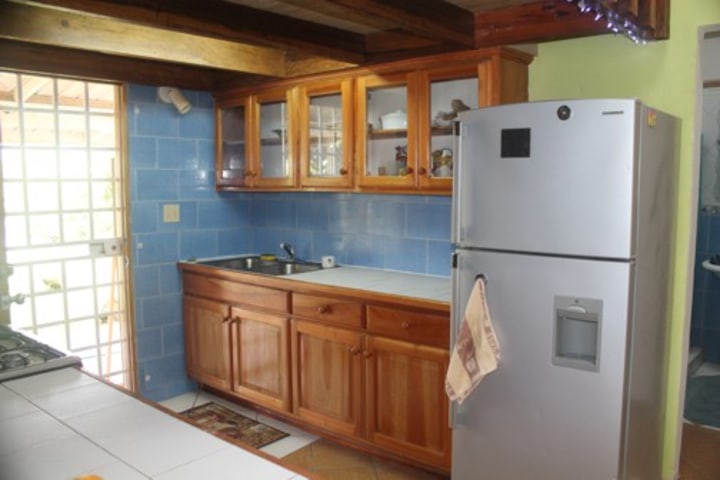 The kitchen has a tall refrigerator, sink and work top and a four burner gas stove.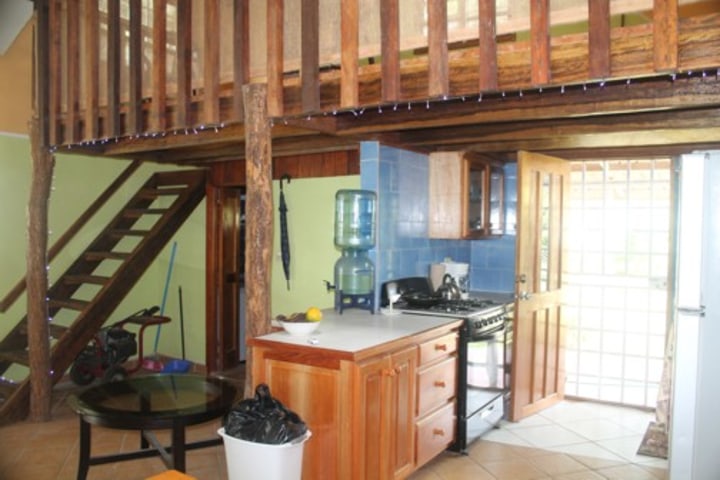 On your left as you enter the home are the stairs to the gallery loft. This has space for a single bed or could be used for storage.
To the right of the stairs is a small room now used for the washing machine.
This room was plumbed as a second toilet and could be reconverted to its original design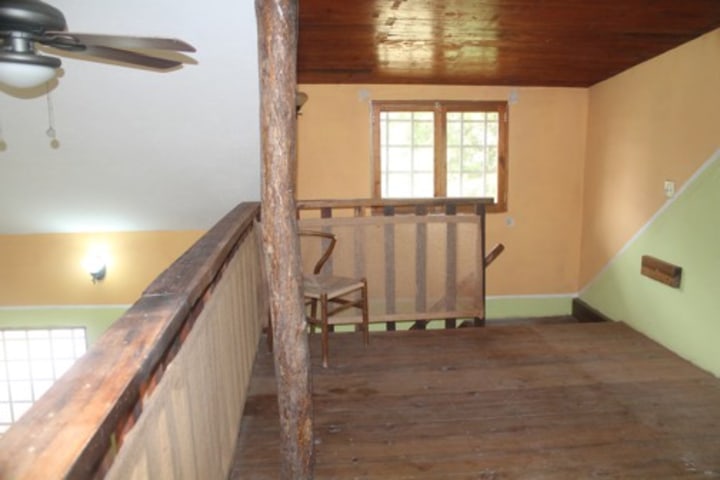 This corridor connects the two bedrooms with the shower and washroom. Note the local hardwood used on all the doors and closets.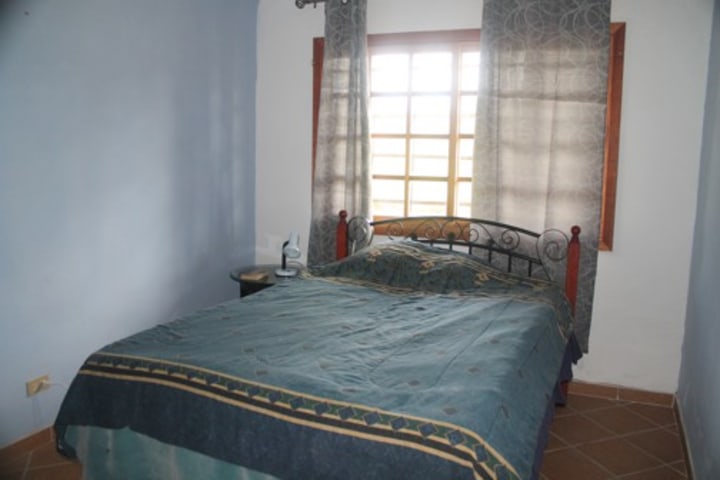 The master bedroom is the same size as the guest bedroom and can accommodate a queen size bed. From the window you can get a clear view to the Baru volcano, at 11,400 feet it is Panama's highest and most spectacular peak.
The shower and toilet room features tiled wall and floors.
Conveniently located to service both bedrooms and the living room.
Hot water is available for both the sink and the shower.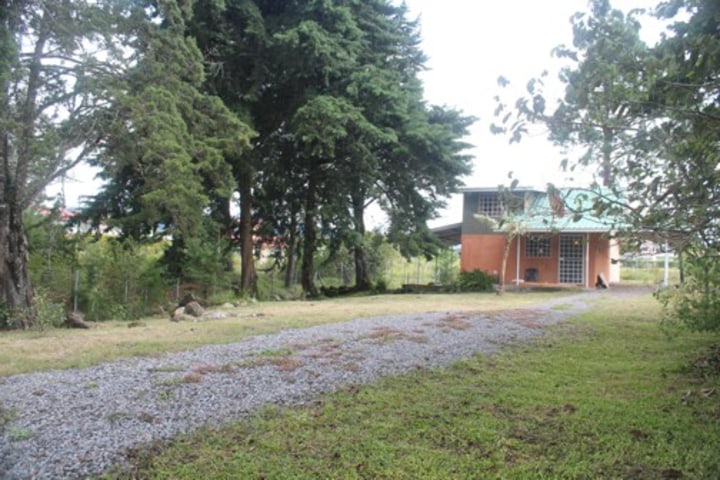 A ten minute walk from this cottage brings you to many shops and supermarkets. Your neighbours are a wonderful retired Canadian couple, who are welcoming and friendly.
$ 96,000
Contact:
Name: Michael Barry
Email: irishgold@suddenlink.net