The ABBEY at San Ignacio Gardens, unfinished concrete Villa.
We lightheartedly gave the unfinished foundations of this building the title of the "The Abbey at San Ignacio Gardens." We thought it resembled the ruins of a medieval Cistercian monastery. The foundations of this proposed 2 story villa were laid back in 2008, in the midst of a great economic downturn. That economic downturn is the main reason this building was never completed.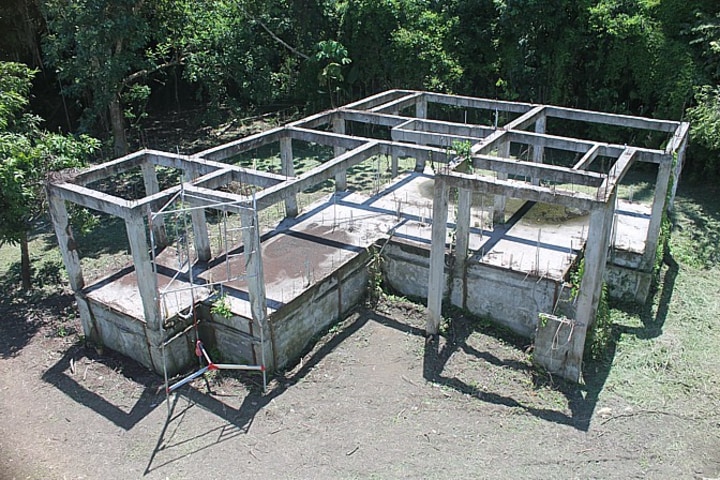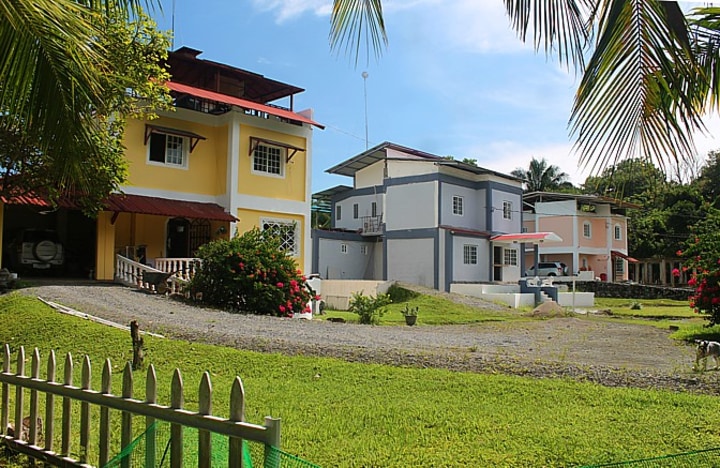 Above are the three other villas in the San Ignacio Gardens complex. You can just make out the shape of the Abbey on the right. So when completed the Abbey will join this avenue of 2 story villas.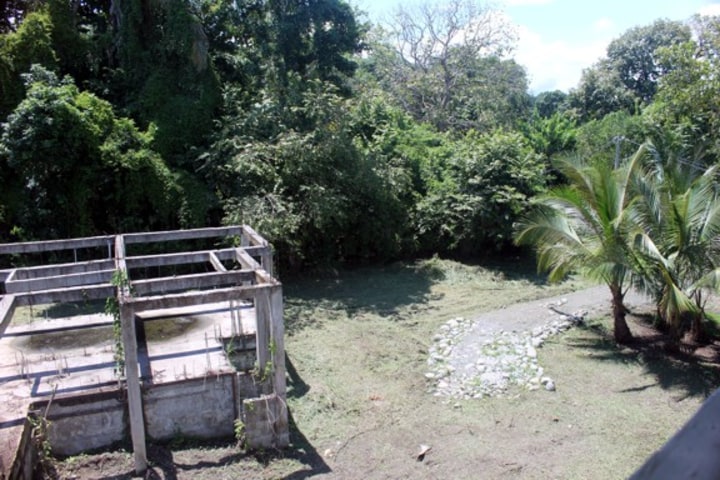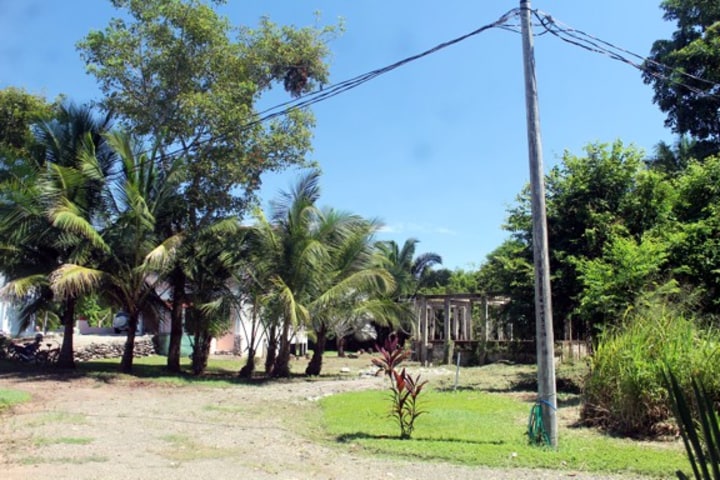 Pictured above, the utility pole that can bring power to the lot. Water is also close by. Construction power can be provided by the OASIS villa.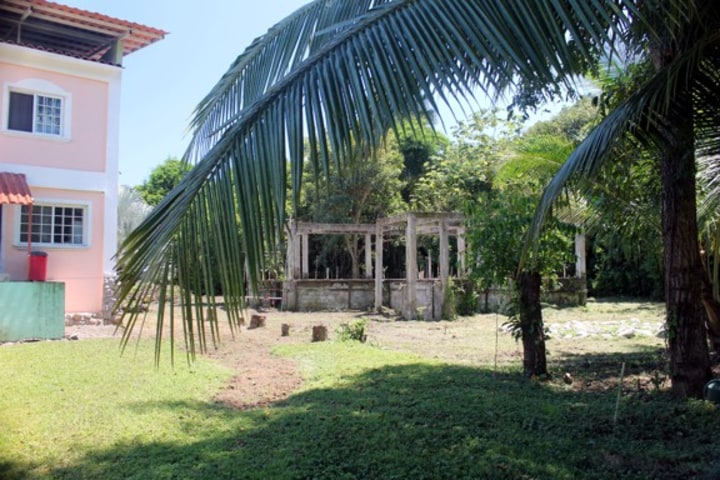 To the left is the OASIS villa. This is currently for sale and could be used as rental accommodation when working on the Abbey's completion.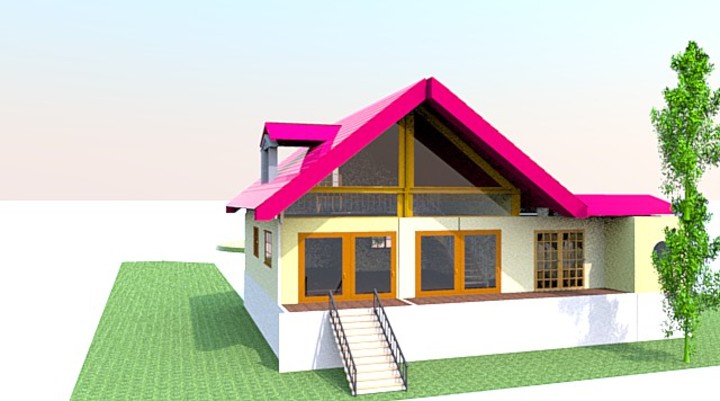 Above is an artists rendition of an economical way to bring the Abbey to its full potential. We have just completed construction on the middle villa and have pulled together a good and reliable crew that could carry out the restoration work. We would be happy to assist you with our extensive knowledge of plans permits etc.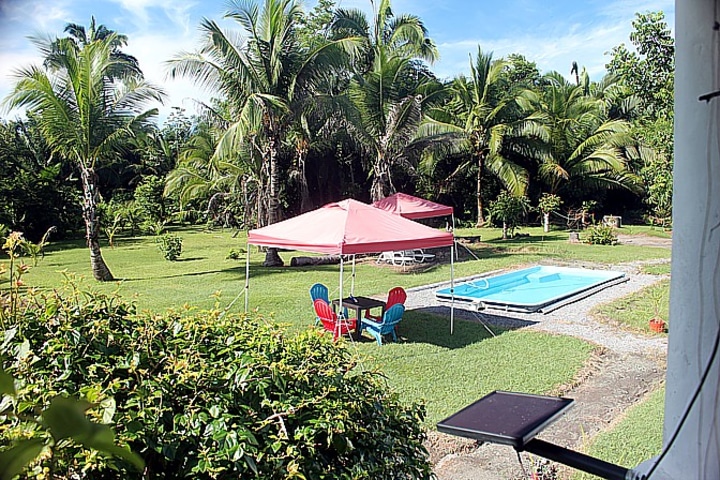 Just steps away from the Abbey is the communal pool and the open-plan community gardens.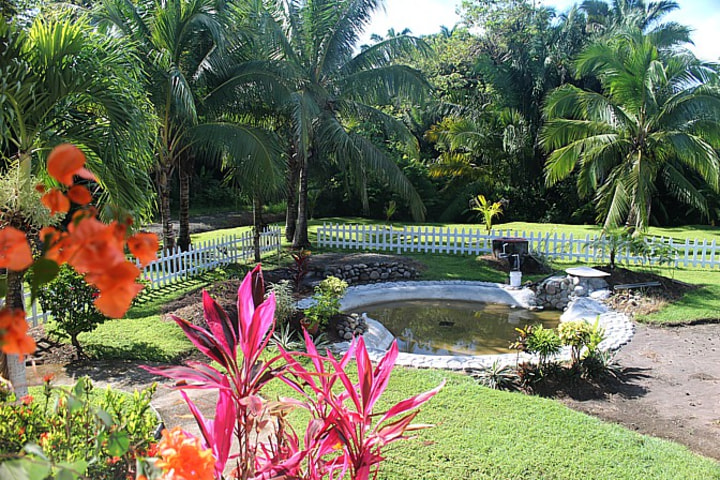 The Abbey is titled and the price is reduced to: $68,500 USD.