Panama, Secure Family Compound For Sale.
Property comes with large workshop ideal for arts, crafts, vehicle restoration.
A few minutes drive from this property is one of the most spectacular sights in all of Panama; The majestic 11,400 foot Baru Volcano.
VOLCAN is set in the "Eternal Spring" climate of the highland mountains of Chiriqui, Panama. Fresh mountain streams abound with Trout and flowers can be seen blooming all year round.
If you are looking for a multi-house family dwelling then this might be the great opportunity you have been waiting for.
This titled property (14,025 sq.ft.) includes 4 structures, comprising 2 houses, a Bodega apartment, and large storage building. Property is fenced with a concrete block wall.
PRICE REDUCTION July 2021
For sale by owner at: $130,000 USD.
For ease of identification we have named the three living accommodations as PINK (main house) YELLOW, (second house) and third BODEGA (Single person unit) finally we have the large storage workshop.
Below is the original structure on the property, the PINK house.
The pink house (640 sq.ft.) has 2 bedrooms, 1 office, kitchen, bathroom, living room, inside laundry and covered carport.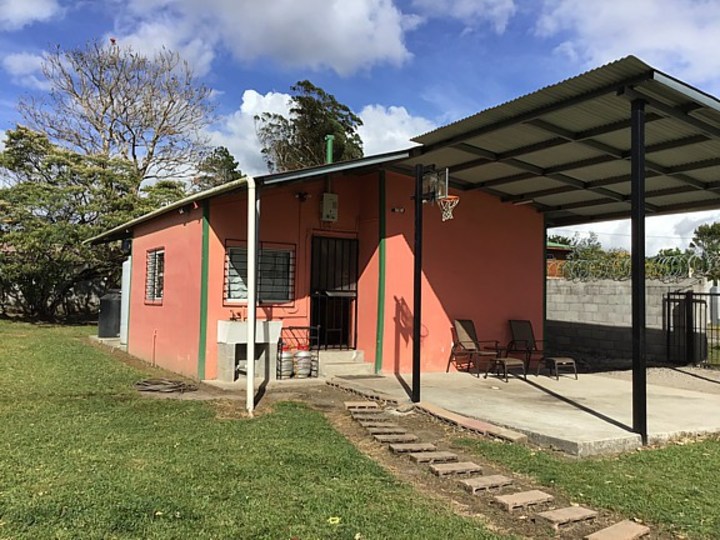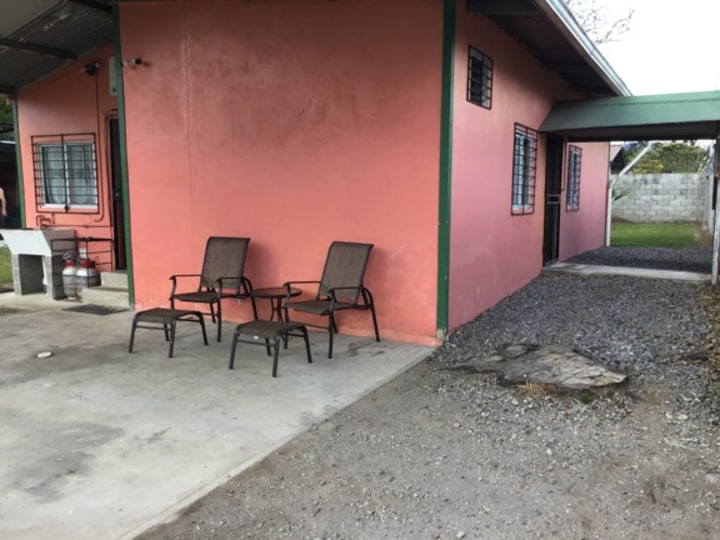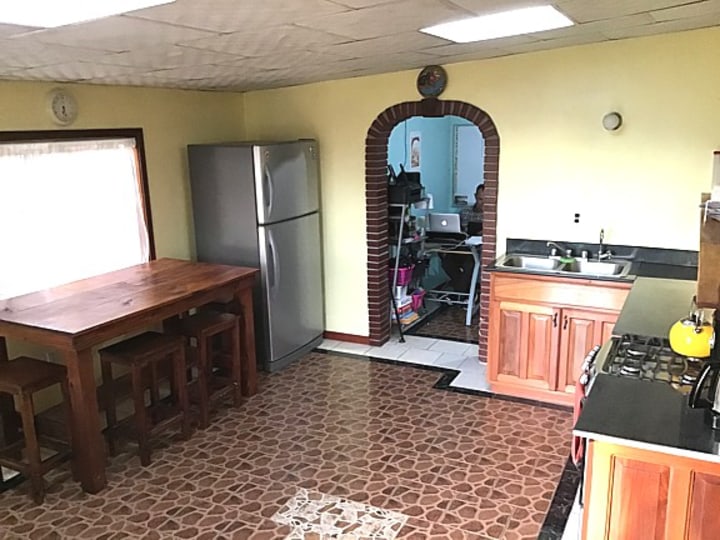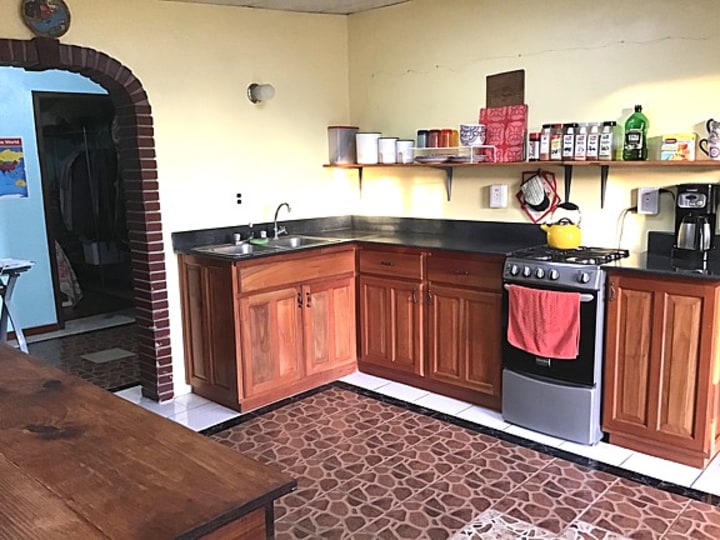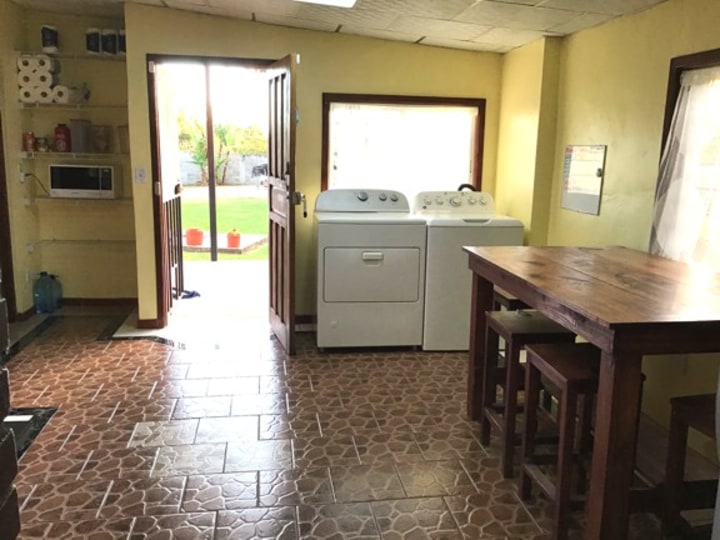 The yellow house (608 sq.ft.) was built 4 years ago by a professional contractor from Spain and is made of solid concrete. It has 2 bedrooms, kitchen, 1 bath, living room, outside covered laundry and covered carport.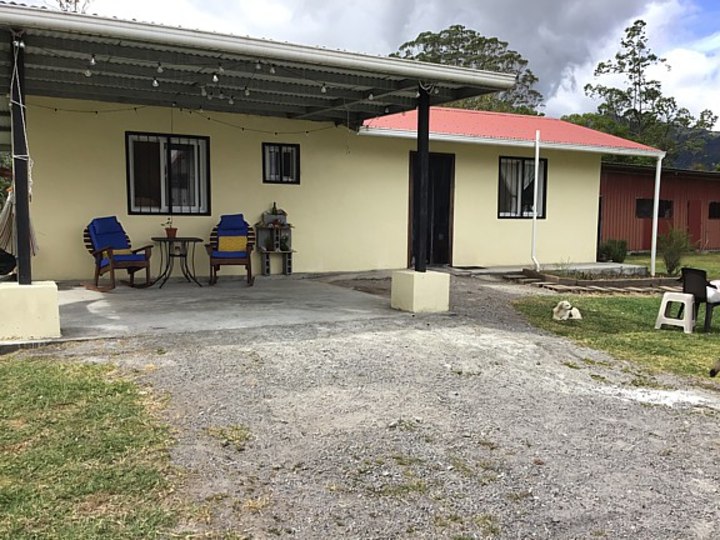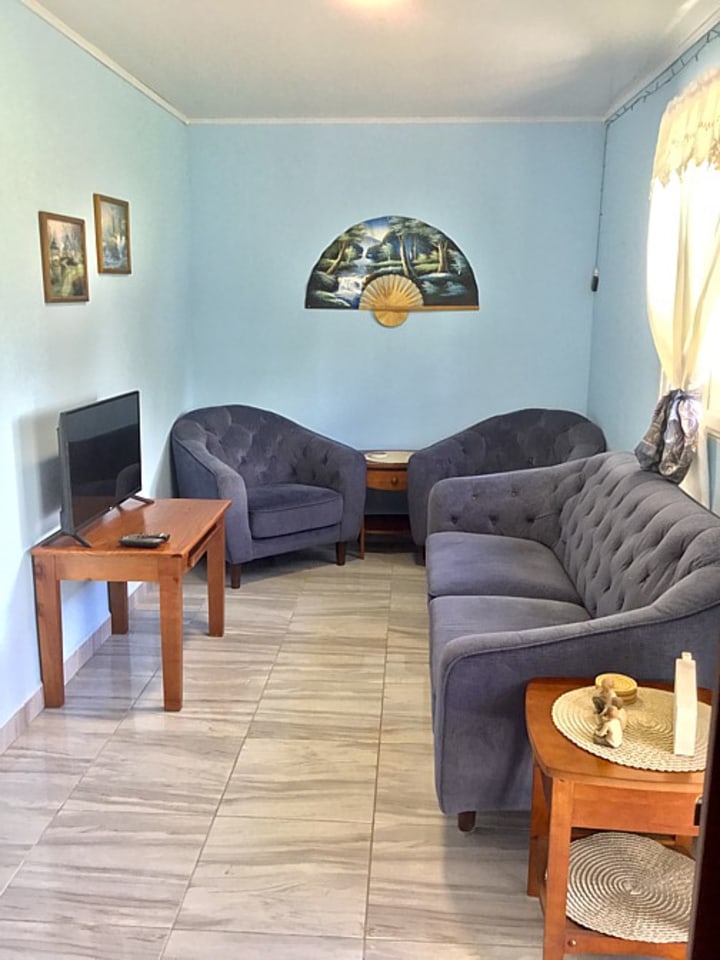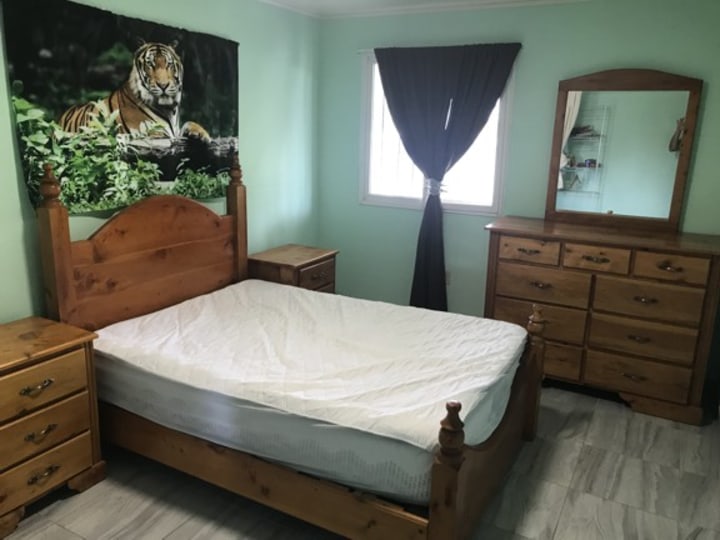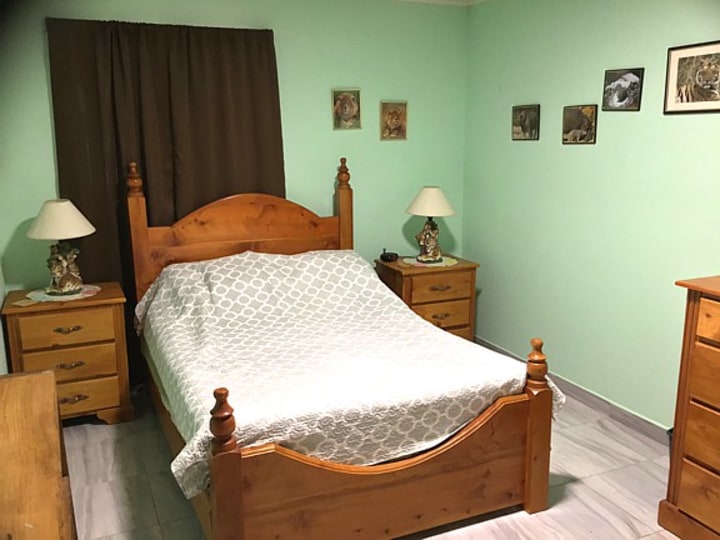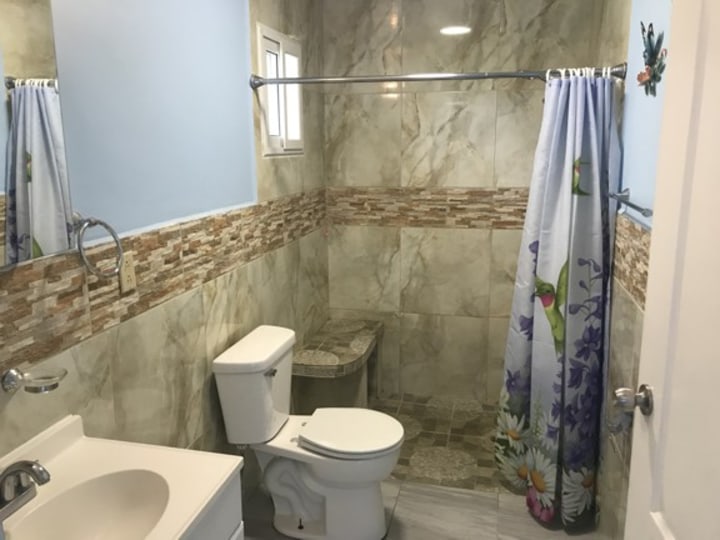 The Bodega (160 sq.ft.) has a bedroom with built in twin bed, full kitchen, full bathroom, covered patio and hookups for laundry.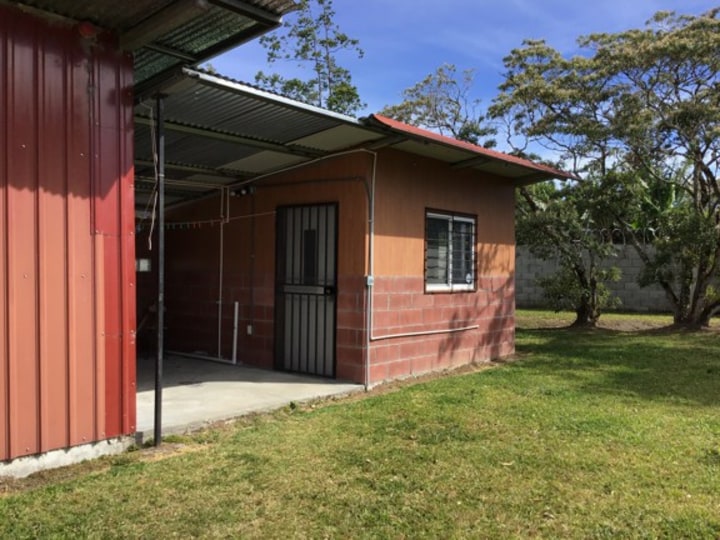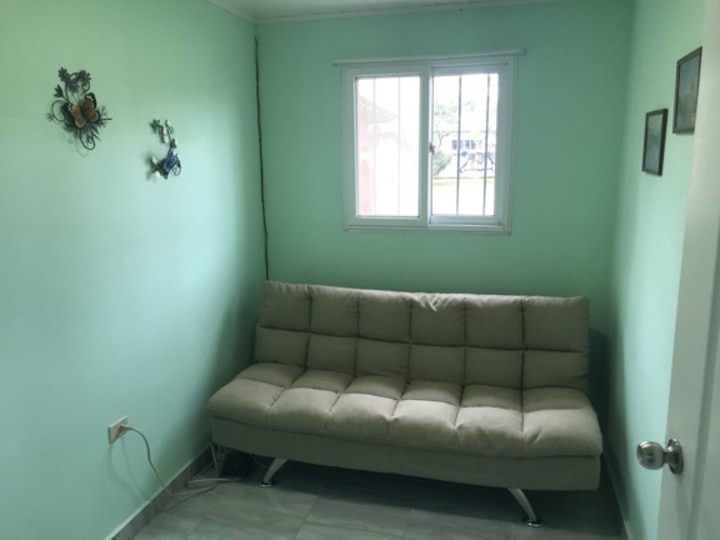 The owners paid $10,000 to have this concrete block security and privacy wall constructed.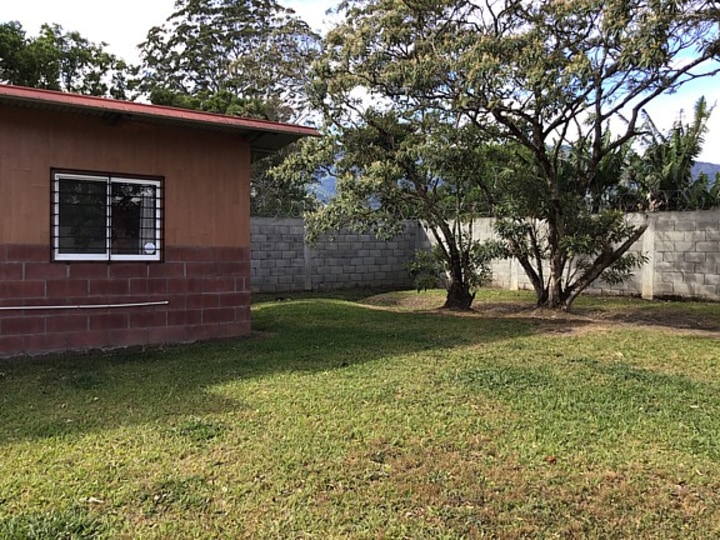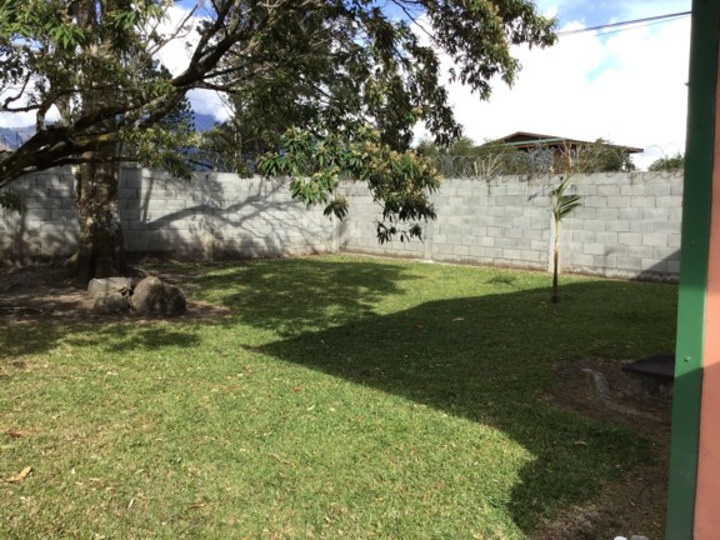 The large storage (580 sq.ft.) has plenty of room for an arts, crafts, woodwork or vehicle restoration studio.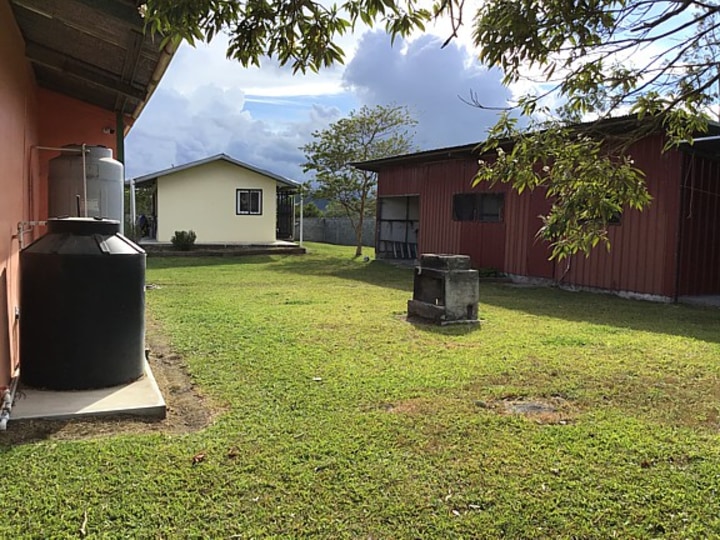 Each house including the Bodega have hot water, internet and electricity. Also there is 2 large water storage tanks and pump to supply fresh water.
This property is located on a quiet street in the Western part of Volcan.
There are 15 supermarkets, 2 banks, 3 hardware stores, several ATMS and numerous places to eat. David City, with its international airport is about 45 minutes drive away. The beaches are about an hours drive south.