Retirement in Panama: A paradise
for pensioners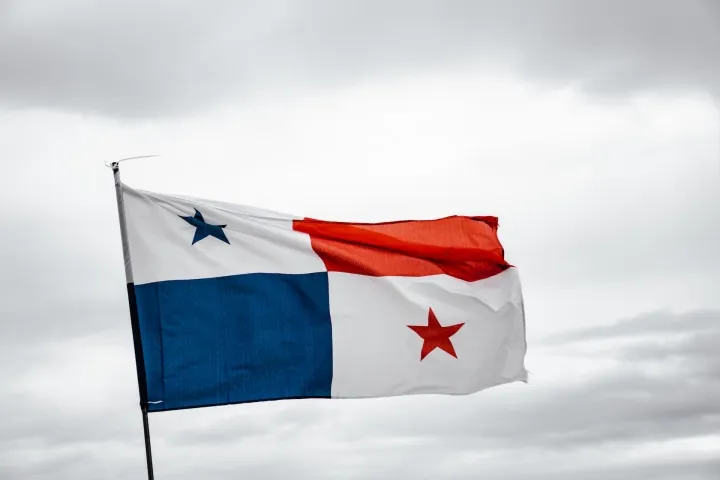 Did you know that you can retire in Panama and enjoy a well-deserved vacation for life?
For many, the word retirement resonates with meanings like old age and boredom; but for others, this stage offers a new opportunity to discover that you can live to the fullest. If you find yourself in a tropical weather like Panama with your spouse or some of your closest friends, then you belong to the group of people who take advantage of their retirement to enjoy life.
If you are of retirement age and are wondering where to retire and how to choose the best place for it. Or if you are not of retirement age, but you want to acquire reliable and updated information about one of the best destinations for retirees, you have come to the right place.
Panama is recognized as one of the best destinations for retirees, besides having an enviable Pensioner Visa Program.(Panama Pensionado Visa) In this post we provide the information you need to know about the process of retiring to Panama, the pros and cons and those incentives offered by the government of Panama for all those who choose the pensioner visa, read till the end!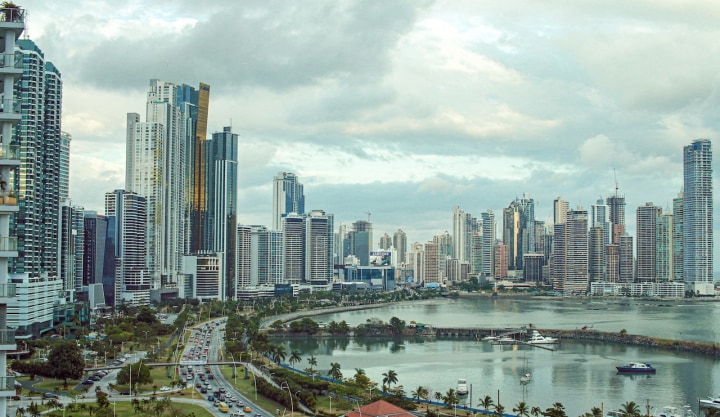 Why retire to Panama?
Before we share with you the advantages of enjoying your retirement in Panama, we would like to tell you why we believe you should consider enjoying your retirement in a country other than your own.
There are two types of retirement: partial retirement and full retirement.
If you opt for partial retirement, you'll stop working and strive to incorporate new habits and activities into your day-to-day life. But you will still be surrounded by the same dynamics you had before you retired, you'll remain in the same living environment and you'll probably even miss the work you left behind.
Whereas, full retirement consists of completely leaving your job, your comfort zone and all the dynamics that belong to this stage. Opting for full retirement is to embark on the adventure of enjoying life as an elder.
Both options are legitimate. However, we opt for full retirement because we believe you deserve the opportunity to live life to the fullest, enjoy a well-deserved holiday for life and accumulate new and enriching experiences.
According to official sources, more than 700,000 Americans collect their social security payments abroad. That means you would not be the first or only one to consider the interesting option of retiring to another country.
If you are already considering doing so, we are sure that the best option is to retire to Panama. According to the Global Retirement Index,Panama is one of the top 10 destinations for retirees. In addition, the renowned travel company Travel + Leisure Co. in 2022 selected the 12 best countries to retire in the world. Do you know which country topped the list? Indeed, Panama.
In addition, retirement in Panama it's so much easier than in most other sought-after destinations because there is no age limit to qualify for the Pensionado Visa Programme.
This programme is considered one of the best in the world as it offers you the opportunity to become a permanent resident as a pensioner, coupled with the possibility of very good incentives. Read on to find out more about it below!
Best places to retire in Panama
Panama has an undeniable natural attraction. The beaches, the cities with their history, the existent biodiversity in the rural areas and of course, the Panama Canal, which attracts thousands of tourists every year. Many of them find Panama to be one of the best places to retire due to the warm and at the same time refreshing temperatures.
If you lean more towards a rural area, you will find very cozy accommodations in Chiriqui. Or if you prefer the beach, you'll find some beautiful beaches in Bocas del Toro. On the other hand, if you like urban life, you should consider Panama City for its combination of history and modernity.
Panama offers you the best places to retire, it just depends on your personal preferences and needs. In any case, like Christopher Columbus you will be able to discover a nation that still holds many secrets.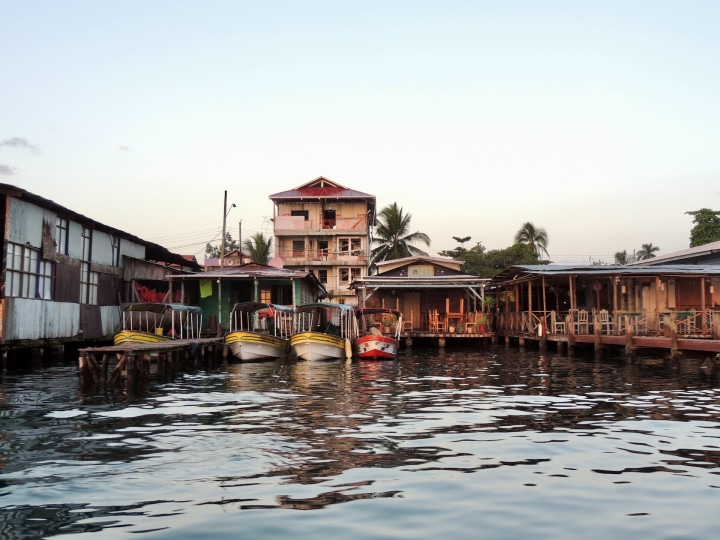 Retiring to Panama: Pros and Cons
We know that choosing a place for your retirement is an important decision. That's why we want to provide you with simple but up-to-date information to help you decide. Here are the pros and cons of retiring in Panama.
Pros of retiring in Panama:
One of the main advantages of retiring in Panama is its health care system. In Panama, foreigners have the same health care and sanitary guarantees as locals. This applies to both free and low-cost services.
Generally, pensioners opt for private services; however, the public health system is at the same level. Its finest.
If you acquire a pensioner visa you should know that you have a 20% discount on medical bills, 10% on medicines, and 15% for eye and dental examinations. In addition, if you have medical insurance, the pensioner visa guarantees you a 15% discount on hospital services.
Who wouldn't want to retire to a country where you are offered so many advantages? As you can see, if you are thinking of retiring in Panama, your health care should not be a concern.
Safety is another issue that often causes concern when deciding on a place to enjoy your retirement. Before travelling somewhere, it is important to know if it is dangerous or risky.
In Panama, the homicide rate per 100,000 inhabitants is less than 1%. In contrast, countries such as Mexico (28.37), Colombia (22.64) or the United States (6.8) in 2022 had much higher homicide rates. Therefore, it would currently be less dangerous to retire in Panama than in Colombia or Mexico, for instance.
Cons of retiring to Panama:
Going through the legal procedures for the pensioner visa application may seem like a bit of a hassle for you. However, it is also a guaranteed way for you.
Why is that? It means that it is a country that respects authority and that all those who have legal issues or trouble with the law will not be able to easily access Panama. Because, amongst the documents to be submitted for visa approval, it is mandatory to provide a police record for the last 5 years.
Solitude is a reasonable concern. Living in a country where the spoken language is Spanish and where you'd be surrounded by strangers may raise a certain amount of anxiety/frustration. However, once you acquire your pensioner visa, you will be able to benefit the economic dependents you have in your family. In other words, you would enjoy your retirement in Panama with your family. Panamanian law even allows you to bring your pets. Goodbye loneliness!
In the case of your spouse, you can choose to credit both pensions with the required income ($1250). As proof, you will need to present all the required documentation. We will provide you with all the details later on
If your children are studying and are economically dependent, you must prove it in order to receive temporary permits. This permit only applies until your children reach 25 years of age.
Once they reach this age, they will not be entitled to permanent residence and will not be considered pensioners. On the other hand, if you have children with a serious disability, duly accredited, you will be able to apply for permanent residence. What an incredible opportunity to live this experience with your loved ones!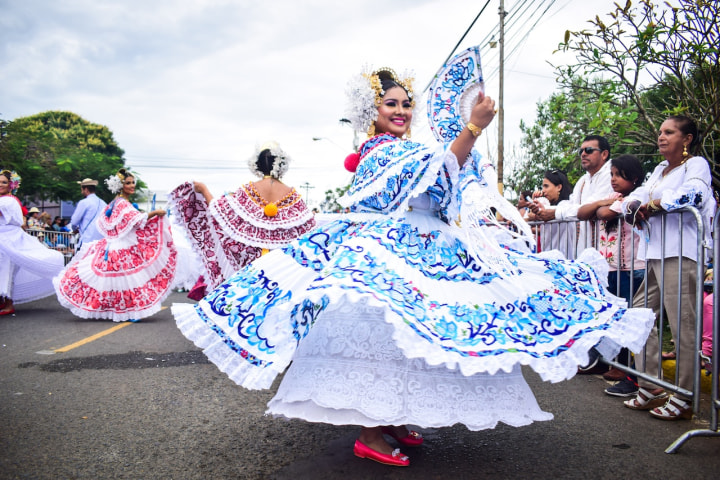 Panama Pensionado Visa
If you decide to enjoy your retirement in Panama, the first thing to do is to apply for a Pensionado Visa in Panama.
To be eligible for this program you must present a letter certifying that you receive a pension with a minimum amount of $1,000 a month. The pension must be for life and can be issued by a foreign government, international organisation or private company. If you can prove that you have purchased property in your name in Panama for at least $100,000.00, the pension requirement is reduced to $750.00.
At the starting point of the application process, you will need to authenticate the following documents at the Panamanian consulate in your country of origin:
Birth Certificate
Notarized proof of income
Marriage certificate, if applicable.
Original police registration (criminal record)
These documents must be sent to your lawyer in Panama to process the application.
Please take into account that you should only submit your application for a Panama Pensionado visa through a Panamanian immigration lawyer.
At the time the pensionado visa is granted you must be in Panama. You can stay in Panama as a tourist for up to 180 days. So you will have enough time to complete the relevant procedures. Qualifying for permanent residency as a pensioner in Panama will take you 30 to 60 days. We recommend you to avoid the months of November and December as they have a lot of public holidays. This will delay the process.
Upon your arrival in this country you will have to pass a medical examination and take an HIV test. Your Panamanian legal representative will accompany you to the doctor's office and guide you to the immigration office. There you will be able to register several of your documents and, at a later stage, pick up your identity card
You should always carry your ID with you, as you may be given a ticket as a penalty if you fail to do so.
The costs and legal fees for your retirement in Panama can vary depending on the size of your family and the complexity of your case. But you can expect to pay around $1,500 per person. In case you have an economic dependent you want to favour with this visa, the monthly pension should amount to $1250.
Let us know where you plan to be located within the country and we will be happy to recommend a good lawyer to help you apply for the Panama Pensionado Visa.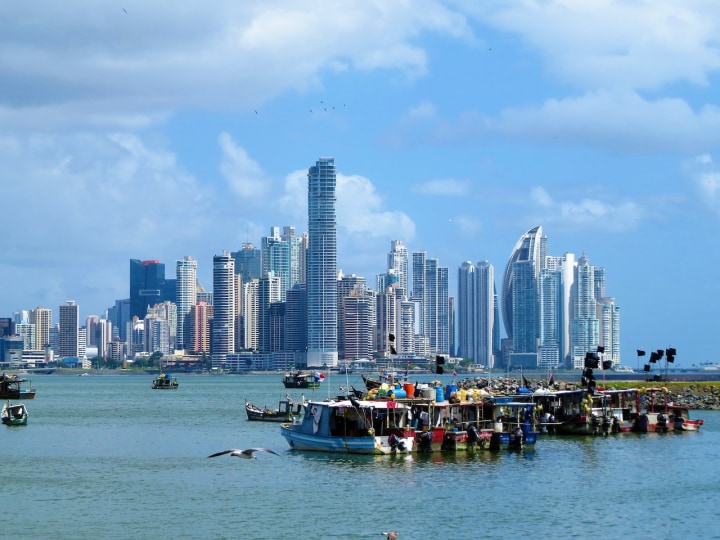 Panama Pensionado Visa Benefits
As promised, here are some incentives offered by the government for those who obtain the Panama Pensionado Visa.
First of all, you can open a bank account with relative ease. We recommend you bring with you 2 original letters from your bank to speed up the process. In addition, you can use your credit cards at any ATM.
Secondly, you have tax exemption for importing a car every 2 years and tax exemption for importing household goods up to $10,000.
Your driver's licence will be valid for 90 days. It is therefore necessary to apply to a local automobile association for an international driver's licence. This has no expiry date.
But there's more, you can enjoy a 25% discount on airfares, 25% discount on utility bills and restaurant meals. Plus a 50% discount on hotels, entertainment venues, public events and more.
Do you understand now why we said that Panama is a paradise for retirees?
Because it has an outstanding health system, low crime rates and legal possibilities for people who are financially dependent on you to join you in this adventure. In addition to many incentives and discounts that will help you choose to retire in Panama.