Swiss-Style Mountain Chalet
in Panama.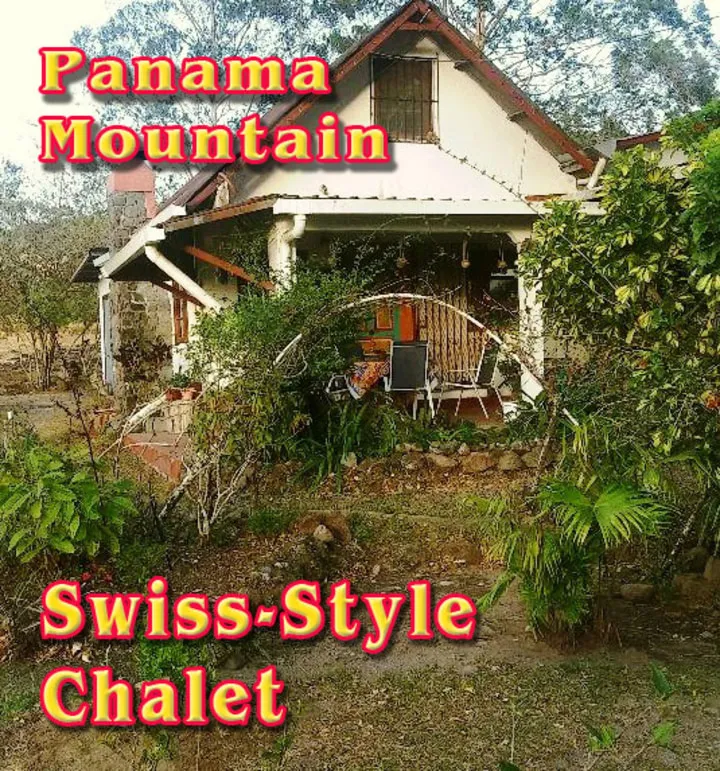 This unique home is located in the "Eternal Spring" mountain community of Volcan, Panama.
This writer has enjoyed many get-togethers, parties, celebrations of one sort or the other in this lovely home. In this house our English speaking group, has warmly welcomed new people and sadly said goodbye to departed friends. I am sure the new owners will appreciate this house with all its its history and charm.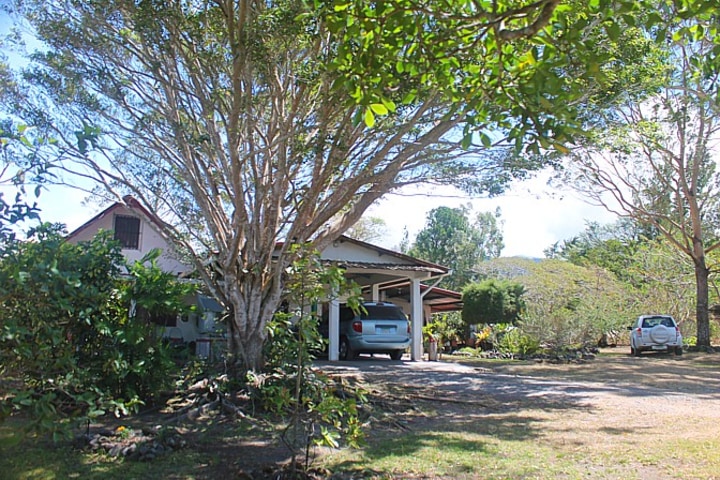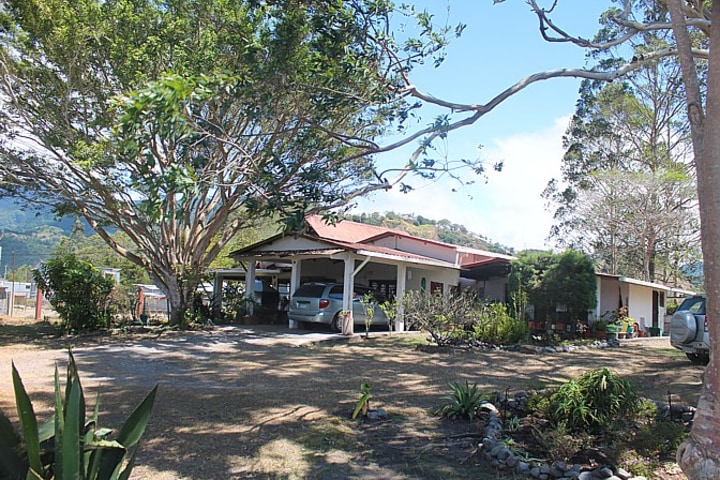 As you enter the property gaze up to your right and you can see the peak of Panama's highest mountain: the majestic 11,400 foot Baru Volcano. Look to your left and across the valley rises the Tizingal mountain range. Tall pine trees sway in the cool mountain breeze.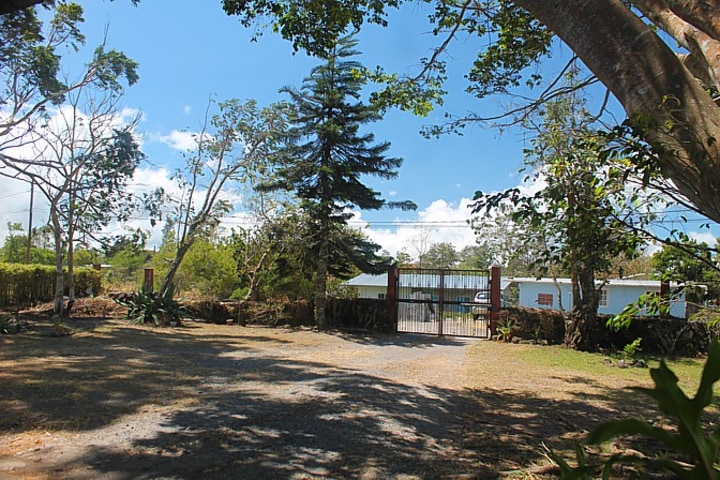 From the front of the house, the land slopes gently down the valley into the city of Volcan, a 15 minute walk to shopping.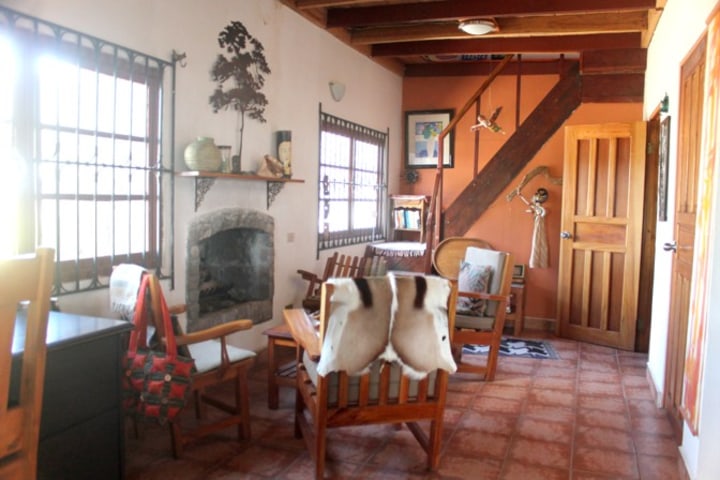 As you enter the home the "Swiss-Style" chalet features become apparent. There is an abundance of warm red hardwood on the doors furniture and ceilings. To your left is (wait for it) a fireplace. Yes, some of the nights here in the mountains can be a little chilly so imagine yourself, on those cool rainy evenings, wine glass in hand, sitting around a gas-log fire.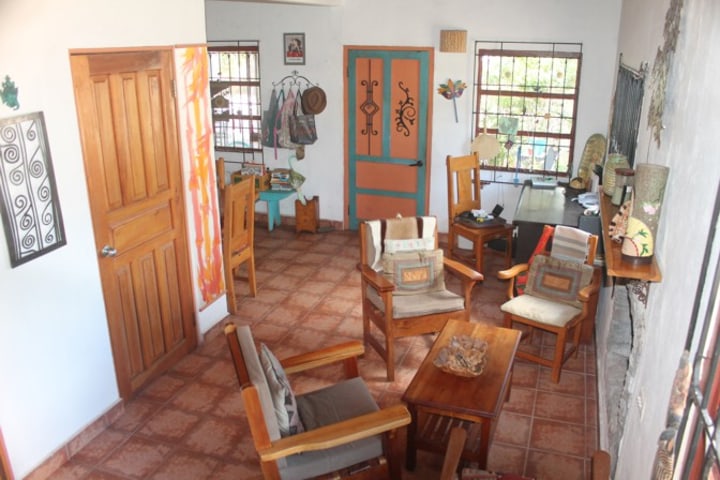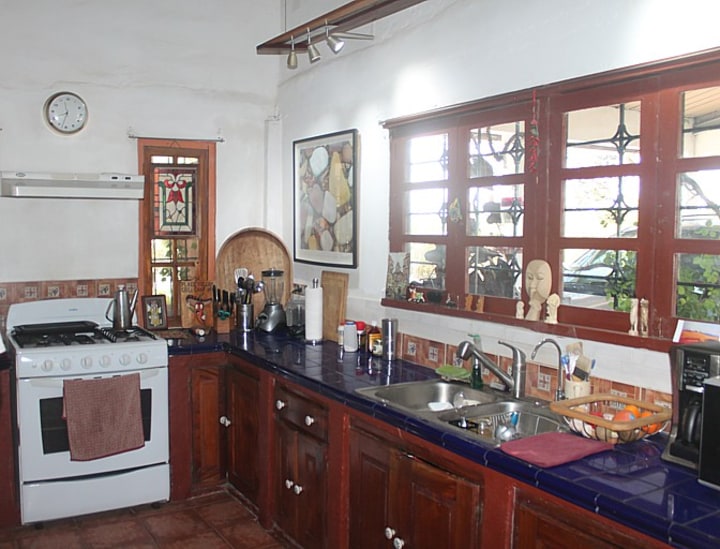 As you enter the kitchen, notice the vaulted ceiling, which extends into the master bedroom. The kitchen comes with all the usual appliances - fridge, microwave, toaster oven, stove, etc. Pots and pans can be included.
The owner tells me that last Christmas Eve she entertained over 70 people from this kitchen.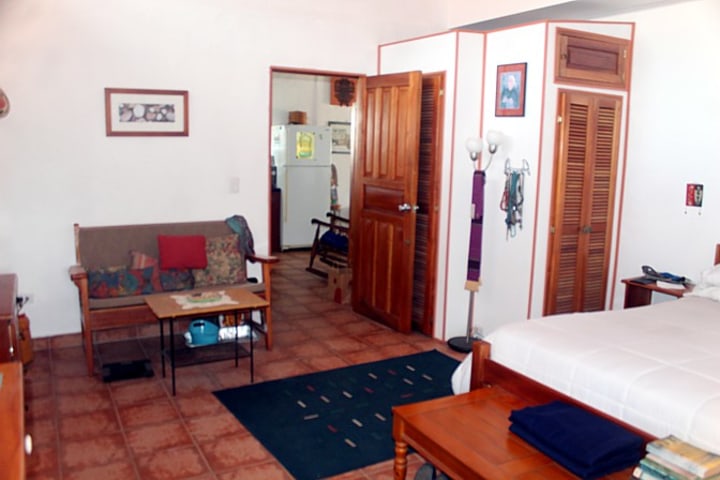 The large master bedroom features local hardwood on all doors, ceiling and furniture. Also note the use of "Colonial" style tiled floors throughout.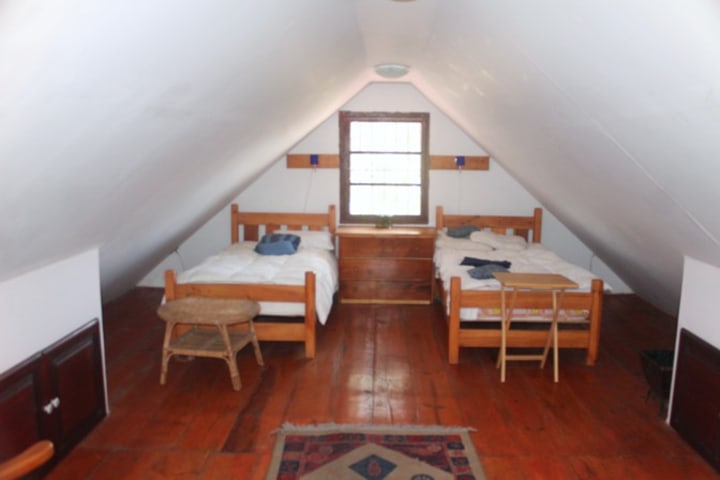 There is a spacious loft bedroom with hardwood floor, adequate storage, a built-in desk and a view of Baru.
This property includes a fully furnished apartment (casita) with living room, dining area, bedroom, bathroom, complete kitchen, covered patio and private entrance. This casita can readily provide income through AirB&B, for example.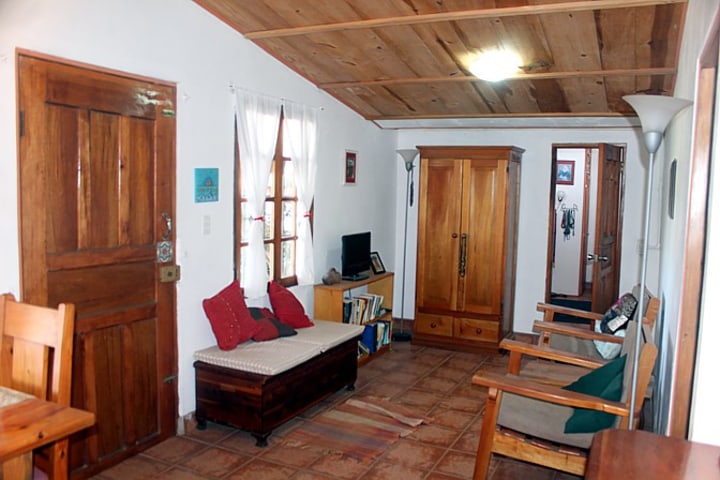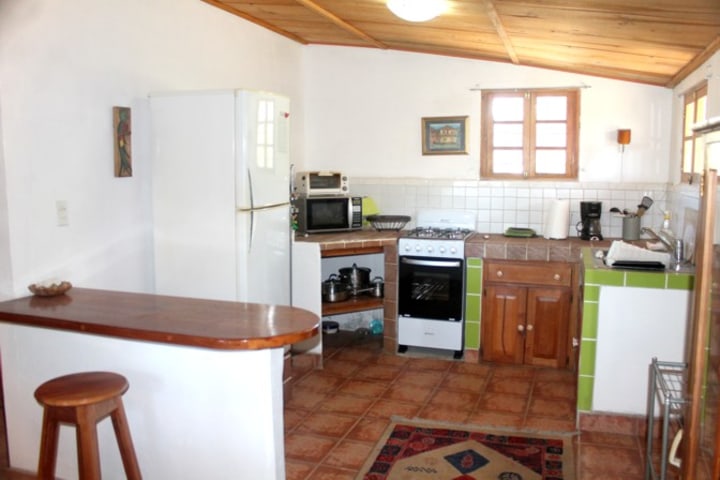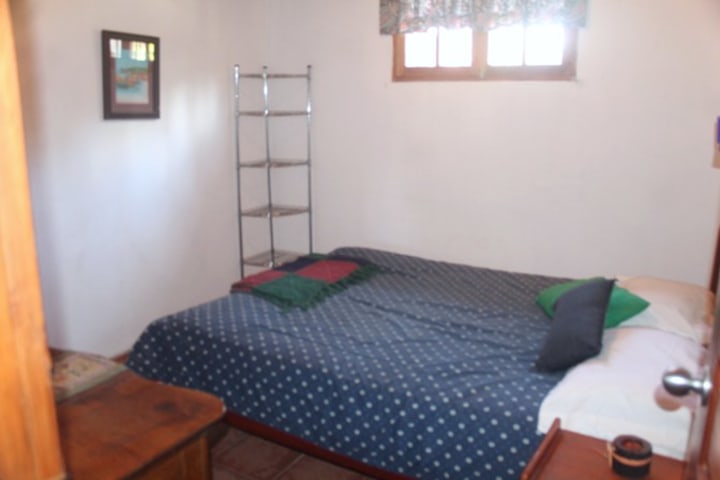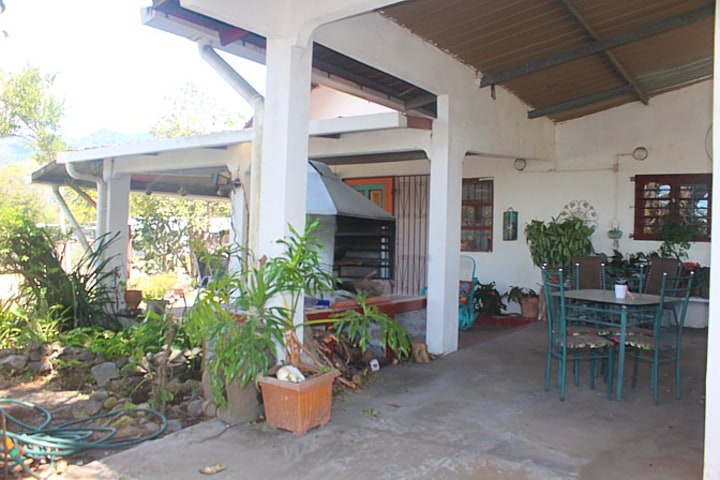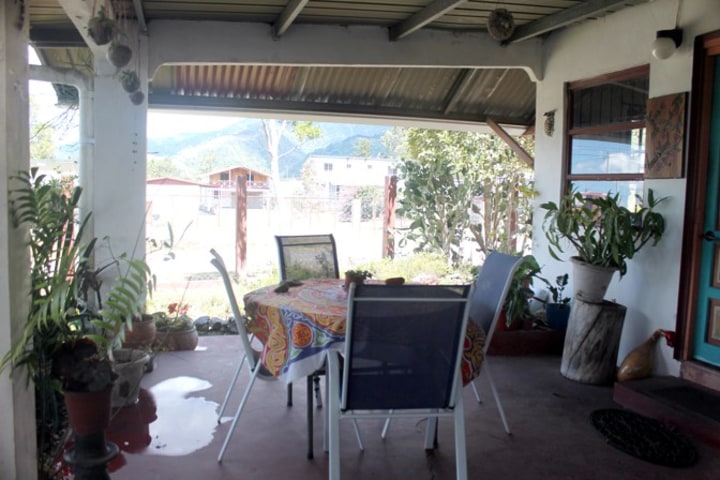 The west side of the home has a large patio with a two-car, covered carport. There is a barbecue fireplace / smoker, ideal for Panama-style outdoor entertaining.
ENCLOSED GARAGE / SHOP
On the northern side of the property is the garage / shop with work benches and stock racks. A wide selection of hand and power tools can also be included.
ADDITIONALS:
Tiled bathrooms and floors throughout.
Ample storage space.
3250 kw Honeywell generator (very low time)
4 propane tanks
Electric hot water heaters
750 liter reserve water tank
Pressure pump and tank
UV Water treatment systems.
Fully fenced yard with irrigation system and automatic gate opener.
THE DETAILS:
The home is titled and offered for sale by owner for:
$198,000 USD.
It is fully furnished with 3 bedrooms, 2 baths on a 1500 square METER lot.