Map of Panama Showing principal resorts and destinations
We now have all the official government survey maps of Panama available for FREE download.
This is the latest March 2019 Tourist map of Volcan.
There have been some major changes and more are to come.
We are awaiting a new strip mall, a large CHINESE restaurant and our first REAL ALE PUB just opened.
A place to retire? … Yes!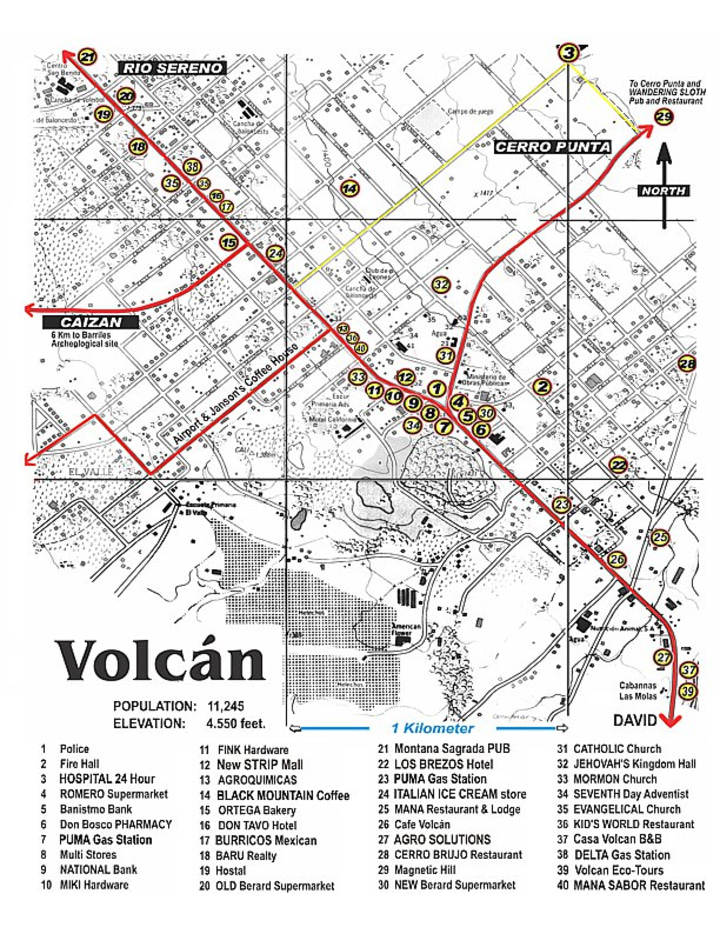 A high resolution copy of this map is available for FREE.
Just email me at chiriquivillage@gmail.com
These are too big to be stored directly on this site, but if you Email me a request I will send them to you free of charge.
Email: chiriquivillage@gmail.com
Please put MAP REQUEST in the subject line.
Maps currently ready for download are:
PANAMA CITY
BOQUETE
VOLCAN
PUERTO ARMUELLES
COLON
DAVID CITY
We have SURVEY maps of EVERY part of Panama and will try and size them down for Emailing.
Please be specific as to what area you require. Full maps are 60 megs. in size so require reducing for our server.