Exceptional Plantation Style Home with Pool.
These exceptional and historic plantation style homes were built for the executives of the United Fruit Company starting back in 1927.
4531, was the designated house number. This immaculately restored and TITLED, renovated home sits on a small hill in the much desired "Las Palmas" district of Puerto Armuelles, Panama.
Price reduced to $279,000
4531 Las Palmas.
Living Space square footage: 2,980.
Covered Carport Square footage: 703.
Titled Lot Size: 2,600.
Steel Security Locked Bodega: 155
2022 Improvements:
Perimeter fence repaired and upgraded New remote gate opener added Extensive landscaping (fruit trees, trees and flowering bushes)
Two new hose bibs.
Steel carport doubled in size 8 camera Lorex security system added.
Upgraded house water pump.
Added large, steel covered garden bodega and under stairs locked steel storage spaces
Added 3 ft gable.
Venting fans on automatic thermostat.
Added 10 ft commercial-grade pull-down attic stairs.
Repaired steel bars in lanai and anti-corrosive painted all exterior steel. Upgraded majority of 10 house ceiling fans and added 2 wall mount oscillating fans.
Replaced rotten girders, posts, and floor section in living room .
New closetmaid shelving and teak shelving added.
Overhead storage added.
New toilet in master bathroom.
New refrigerator/freezer.
New 6-burner gas stove.
100-gallon propane tank and 25-gallon back up tank.
New PVC ceiling in kitchen.
Resolved multiple electrical issues throughout the house and property.
Added new steel security door and window bars at front door Added security and motion lights.
Sankey E-Z Wash Washing Machine.
New PVC ceilings in all bathrooms (3) and master bedroom closet Both air conditioners serviced recently.
Equipment & furnishings available
The house has been painted inside and out. Roof sealed, no leaks.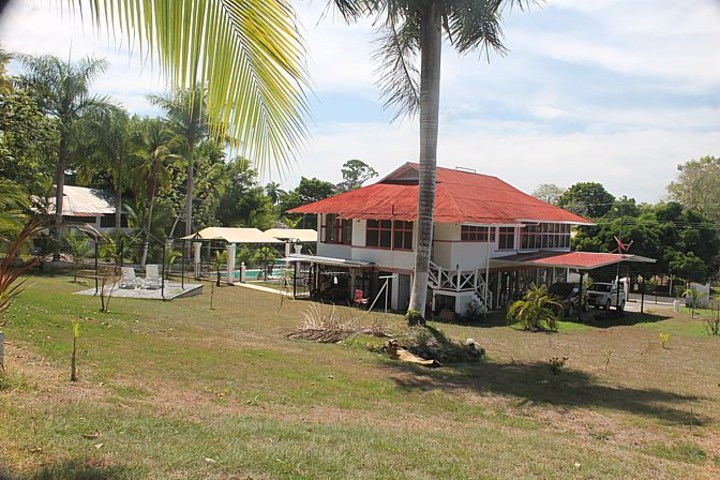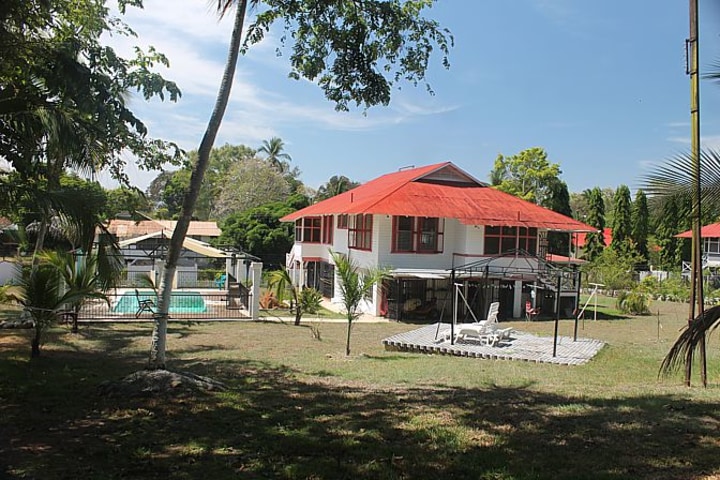 A new addition is this 52,000 liter fiberglass in-ground swimming pool, 5 ft. concrete and tile deck, and columned/steel rails, sunscreen sky cover Pool comes with automatic robotic pool vacuum.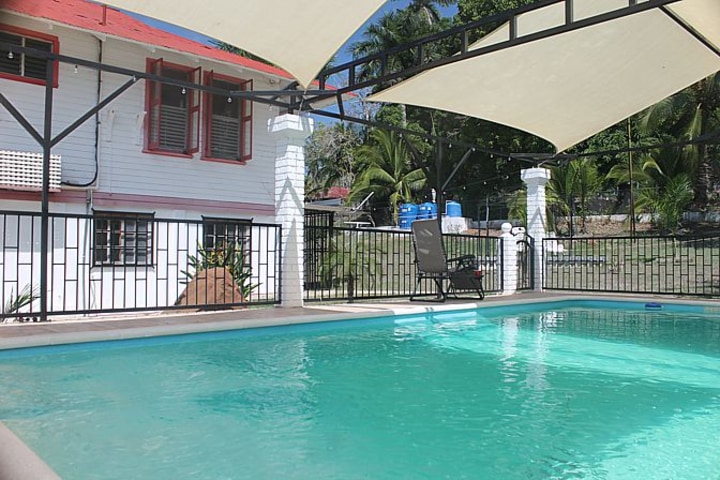 Non-slip connecting sidewalk added to pool.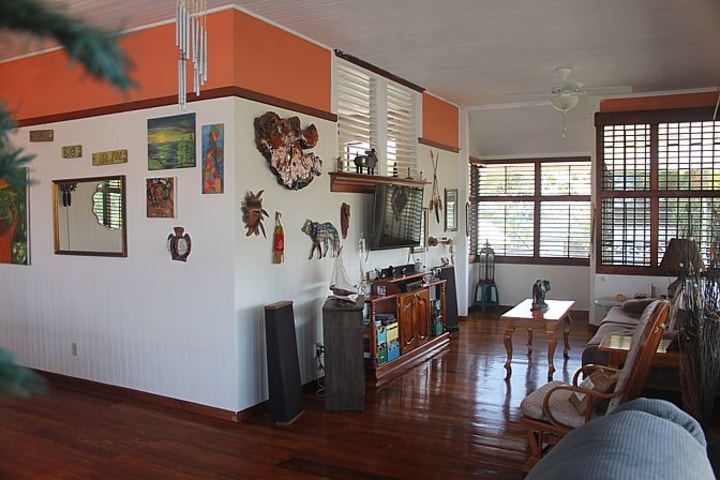 If interested, Living room couch Large recliner New teak 6 seat oval dining room set Coffee table Large new corner teak bookcase Large new teak office desk for two.
The living room is this "L' shaped room with wrap around jalousie windows which provides the home with constant and refreshing ocean breezes.
Replaced bad section of floor in kitchen Complete renovation of upstairs bathrooms Complete renovation of master bedroom closet and library closet Floor replaced with steel cariolas, 3/4 plysem and new anti-slip tiles.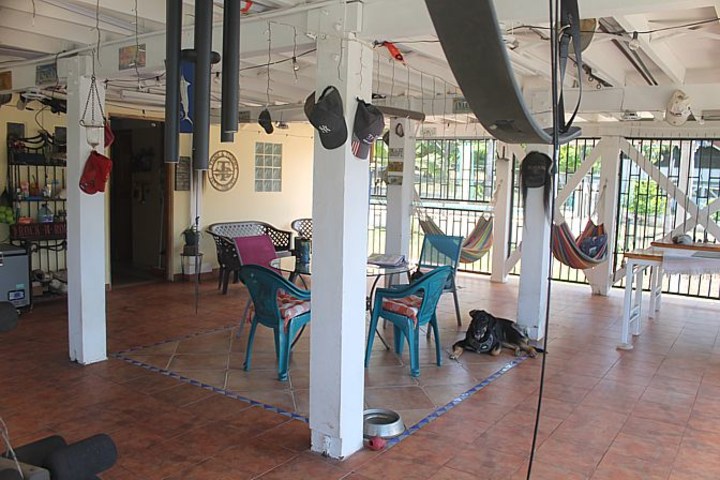 The ground floor has been tastefully tiled and provides a large ,well ventilated space for relaxation or for exercise.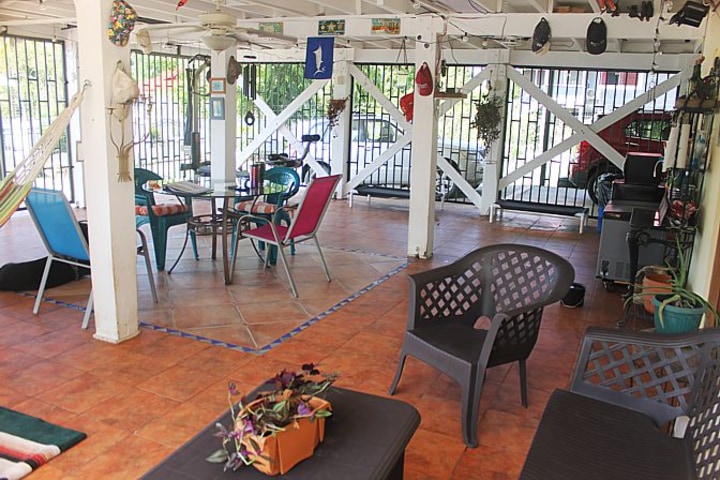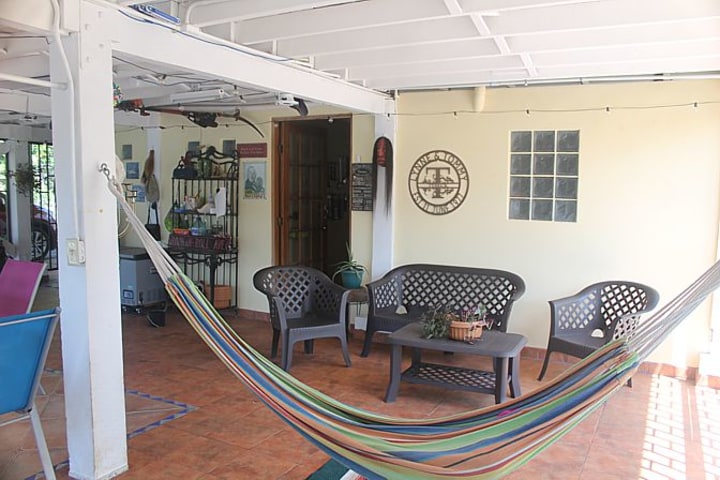 Water tanks upgraded to 600 liter sand filter and 5200 liters of water storage.
8,750 Watt Predator whole house generator.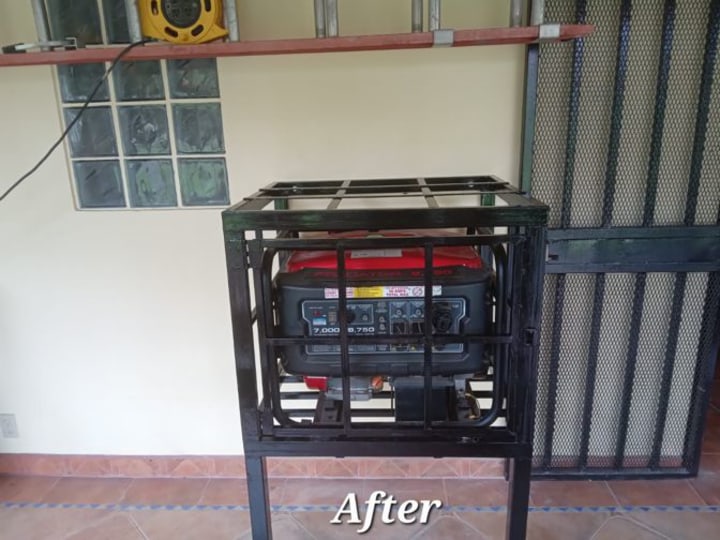 The ground floor is home to a "Man Cave" workshop, that frankly would have an red blooded male drooling over the neatly and well laid tools and equipment.
Yes, it dos rain in Panama and you would ne very grateful for this covered entrance during such times.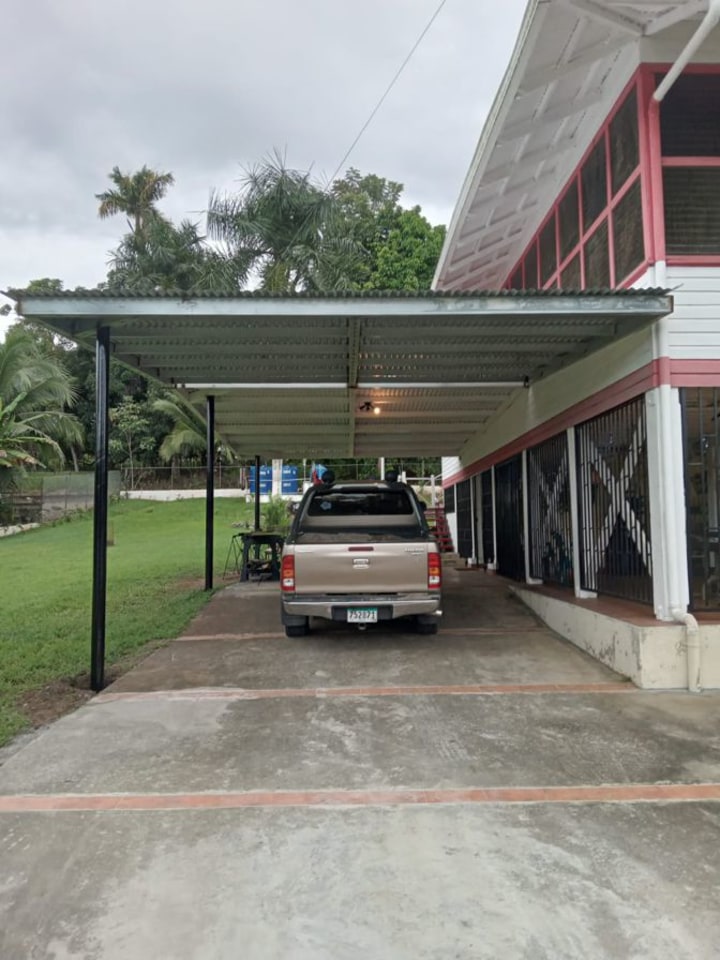 $ 279,000
Contact:
Name: Tommy
Email: psychotisme@yahoo.com
Phone: 6486 4396