CAISAN 360 Large
View Lots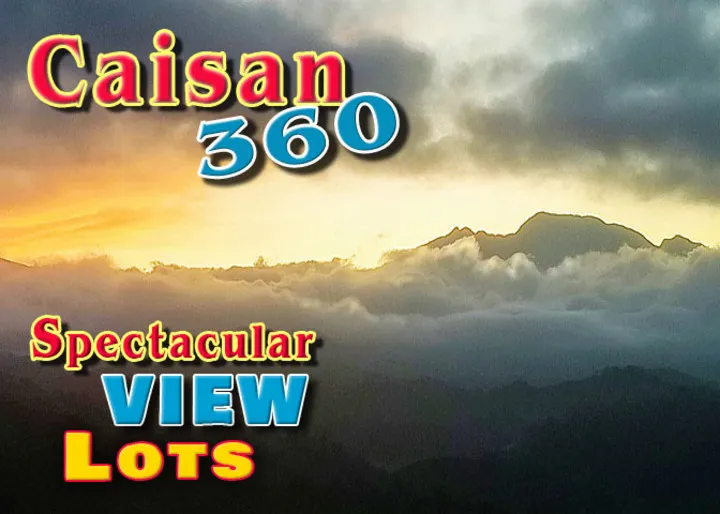 Above: an actual picture taken at dawn from Caisan 360 of the sun rising over Panama's highest peak; The 11,400 foot, Baru Volcano.
Although the lots are far from the ocean, actually there is an ocean view to the Pacific. And from the property you can see the lights in neighbouring Costa Rica.
CAISAN 360 development is offering two large view lots at a discounted price. The lots are 4,484.50 square meters (Lot 2) and 5,147.57 square meters (Lot 3)
The price for each lot is $49,000 USD.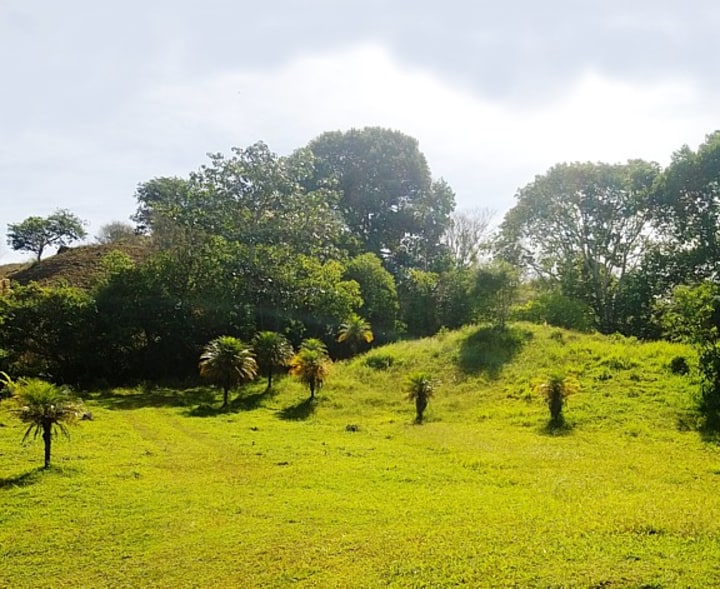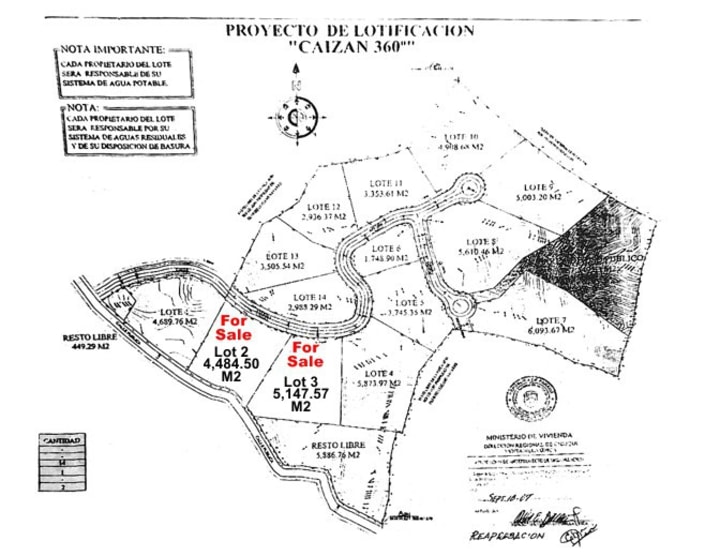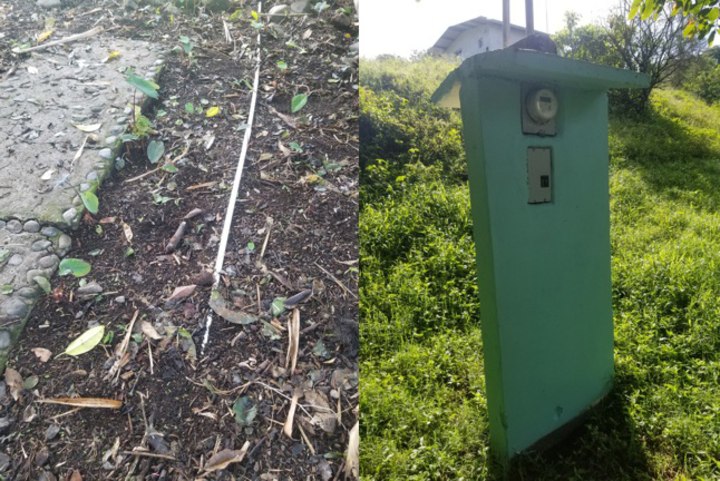 There is water and power to both lots and they both have direct access to the main road.
In Panama a normal lot size would be approx. 1,000 square meters. So both lots offer exceptional size for the price. There is ample room to build either one or several homes and you would still have land to grow fruits or vegetables.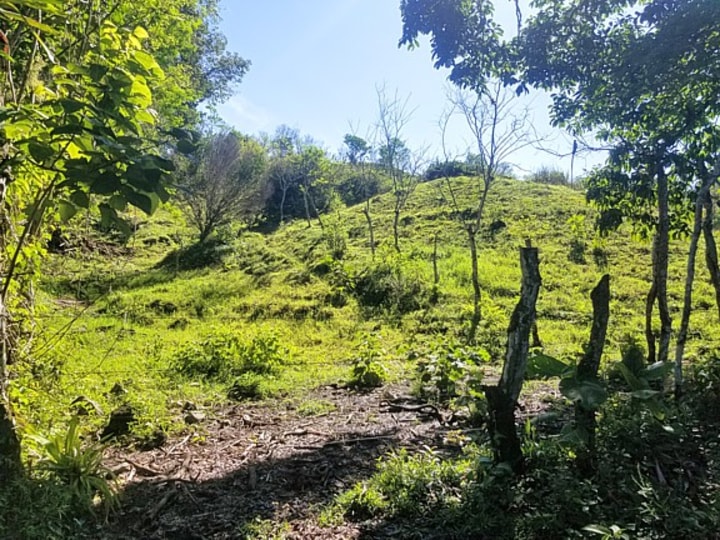 Pictured above: the access to LOT2.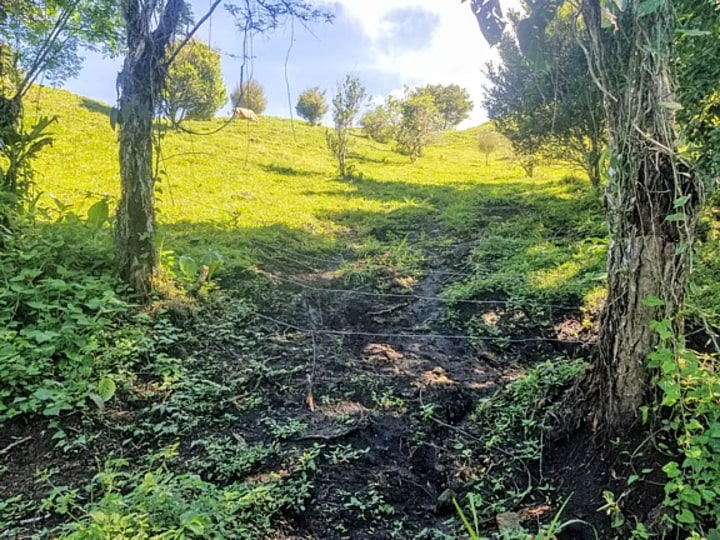 Pictured above: entrance to LOT 3.
Pictured above: three organic lawn mowers.
The views are quite spectacular as they look south to the undulating hills of western Chiriqui. This area is known for its rich soil and has many types of fruits and vegetables. Also Chiriqui boasts having the highest price, specialty coffee, in the world. And yes, If you love horse riding then this is your country.
Local News:
Talking of world beating coffee; Caisan is just starting a propagation facility for the production of GEISHA coffee. Panama recently had the highest price paid ever for a specialty GEISHA coffee.
COULD YOU GROW coffee on these lots?
A definite and resounding, YES!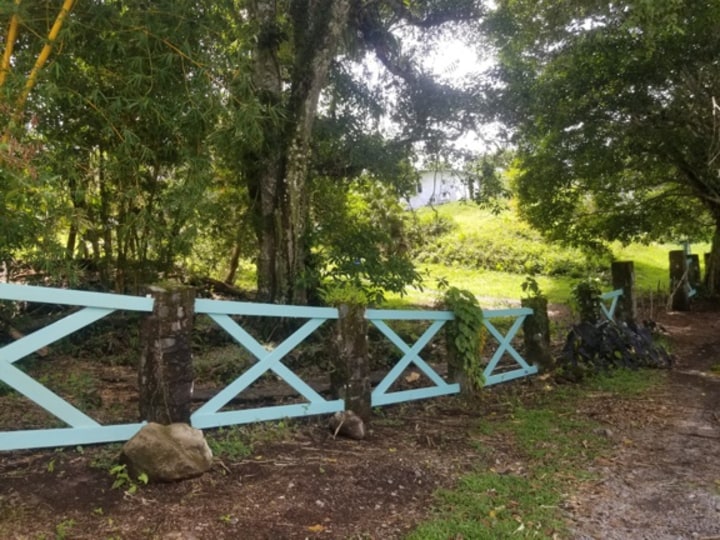 QUESTIONS:
If you are considering moving to Panama from the US or Canada and plan a rural lifestyle you must have dozens of questions.
The first question might be, "where can I find someone locally who speaks English to help me.?"
That's easy; the owner of project CAISAN 360 is from Canada. His name is DON PAUL. He will be your close neighbour, so you have someone with boots on the ground to assist you in starting whatever project you desire.
His email is: donaldevanpaul@gmail.com
Don has shot this short video showing a panoramic view of both lots.
CLICK on this link to view.
https://photos.app.goo.gl/4oUGFmTgMDmcAg1d9
Another question is where is the nearest supermarket to the property?
Nearby CAISAN is a few minutes drive and has a thriving agricultural community and has several stores . However, a half hour's drive away is VOLCAN. This town has over 14 supermarkets, 4 gas stations, 2 banks and over 30 restaurants or places to eat.
The property is fully titled and free of all liens and mortgages.
Again the asking price is: $49,000 USD for each lot.
At the moment, we have limited Internet service, however I do have a GOOGLE DUO phone
and I can arrange for a convenient time for a call. Just email me, be patient and I will get back to you