VOLCAN, Affordable, Flower Garden Home.
For only $500 a month you can call this beautiful 2 bedroom, 2 bathroom home yours.
From the garden you have a clear view up to Panama's highest peak; The 11,400 foot Baru Volcano.
Spacious 1600 square meter lot, beautifully landscaped in downtown Volcan. Literally a stones-throw to supermarkets, stores and ice cream parlour.
Lot size 50 meters on the paved road side and 32 meters across the west lane.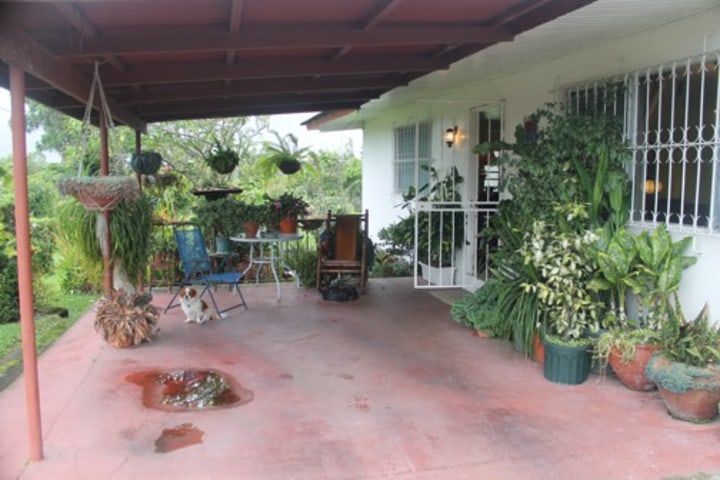 In the picture above you may be able to see where the owner has set up a bird feeding tray. Here you can sit in the morning, with your cup of coffee, and enjoy watching a multitude of brightly colored tropical birds, just a few feet away. The exotic flowers seem to be blooming all year round.
Arguably, this house in the center of Volcan is one of the best kept gardens in the entire town.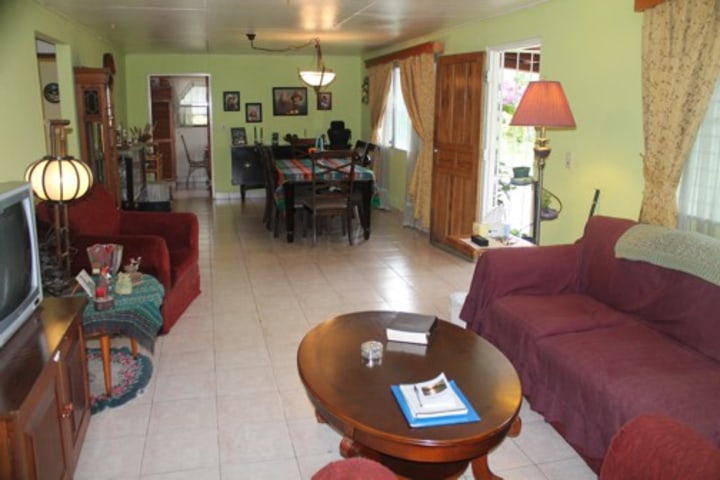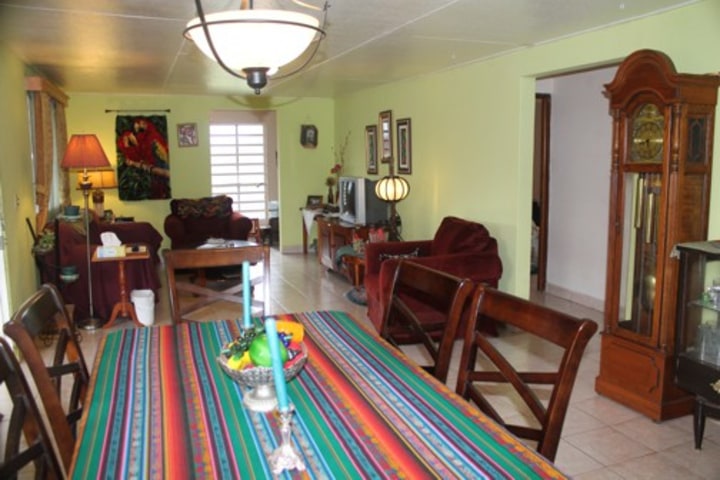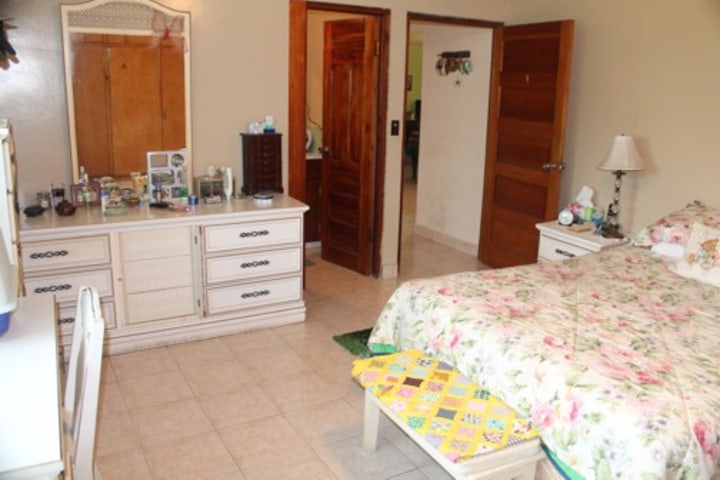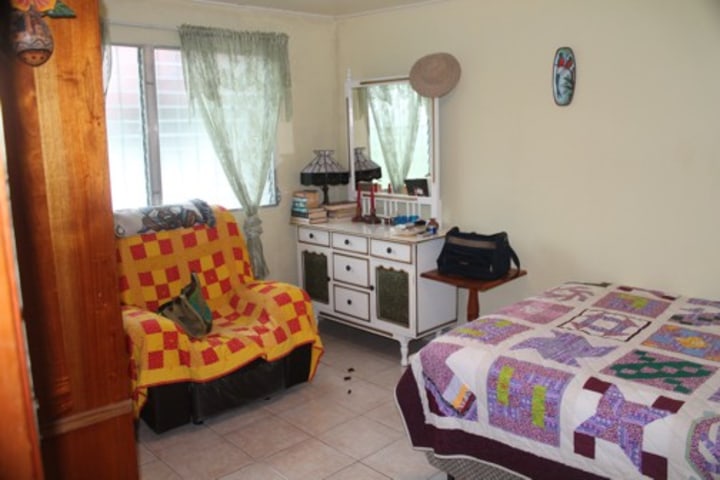 As you re-enter the living room and turn left you step down into the kitchen. Here you find a large fridge, a dishwasher and stove. A cute set of steps leads up to the loft storage area.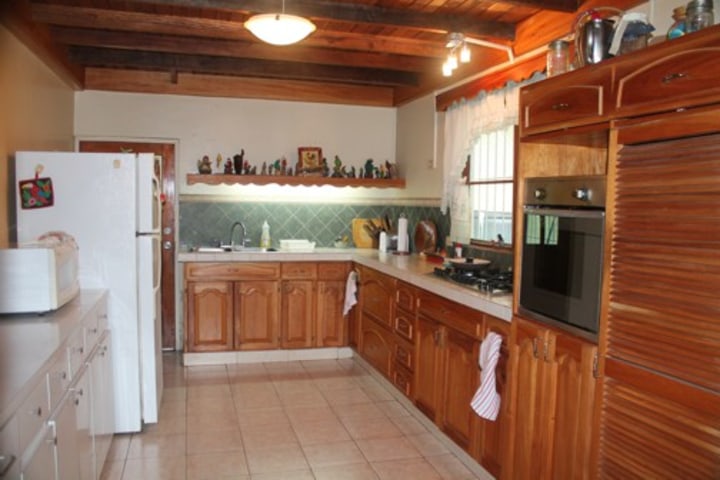 The home comes with a washer and dryer in a separate laundry area.
Next to the laundry area is a separate "maid's room." This could be easily converted into a small guest room or left as a storage area.
$500 per month
For more information about long term rentals:
$ 500
Contact:
Name: Bob LaFortune
Email: bobla4tune@comcast.net