Panama Artists Day
You see it on almost every wall of every building. It is meant to please you, excite you and some cases it is meant to persuade you to buy something. What is it? It is art. To quote Panama City artist, Coqui Calderon, "Everything around us was designed by an artist." Coqui's vivid colored surrealist paintings are on display as part of the Global Bank collection.
October the 25th has been earmarked as "INTERNATIONAL ARTIST DAY." Canadian painter Chris MacClure, started this event and now it is being celebrated throughout the world. Art showings are held across the United States, Canada, Mexico, Spain and even in the mountains of distant Nepal. Panama joined the list in 2008.
As a reporter I have been invited to several gallery openings and art showings and Panama continues to amaze me with its talent and diversity. The Chiriqui mountain towns of Boquete and Volcan can claim more than their share of art aficionados. Local art is on display in the Lachman Charete gallery on Boquete's main street and in the Cerro Brujo restaurant in Volcan.
Cerro Brujo Restaurant, gourmet food and art.
Gourmet chef, Patricia Miranda Allen, has been Volcan's leading patron of the arts for several years. Her Chalet style restaurant lies nestled beneath the pine covered slopes of the Baru volcano. Patrons are entertained not only with the finest cuisine in the Shangri-La Valley, but their eyes can also enjoy a visual feast.
In celebration of International Artist Day, Patricia held a showing this week. There were displays of more than a dozen local painters. Local artist and wildlife enthusiast Linda Weldon had several large paintings showing frogs and brightly colored tropical birds. Weldon hopes to open her own gallery some time soon.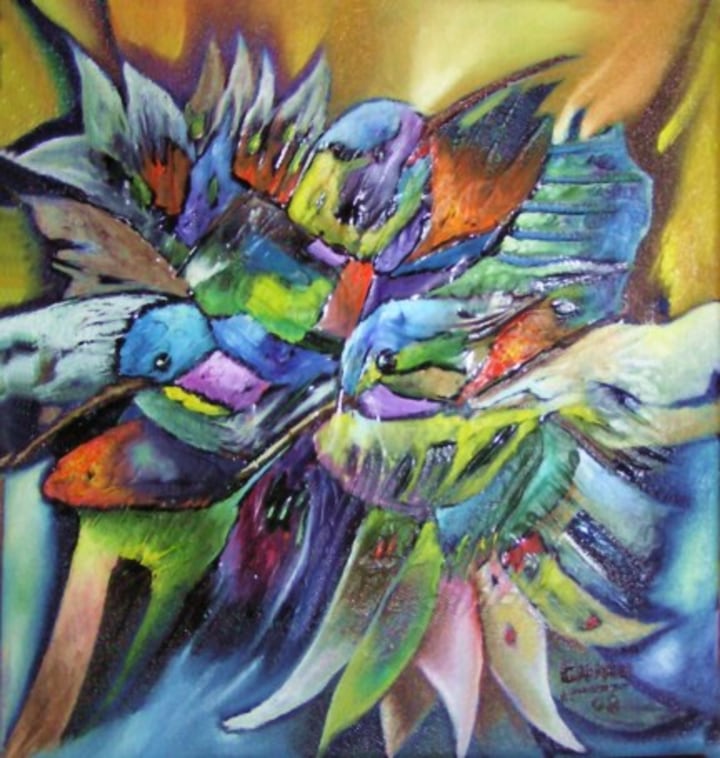 Many of the artists owed a debt of gratitude to David painter and Maestro, Chiru. He has taught many of the artists at his classes in the San Benito College in Volcan. Chiru's art is striking and vivid and almost leaps off the canvas. One of his students was a young novice painter called Iris de Fonseca. Her piece called "Universo" drew me back several times and of all the pieces on display this was the one I would have most liked to see hanging on my living room wall.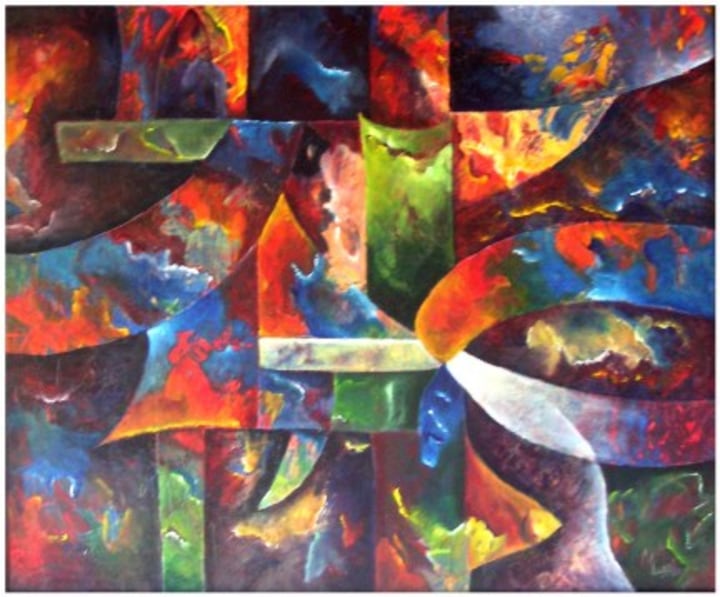 I wandered into the kitchen where host Patricia was preparing Jamaican style food for the guests and artists, I asked her how successful were the local painters. She reminded me that weeks earlier there had been a picture of horses on her wall painted by local artist Carmen Guardia. I did recall the painting and was pleasantly surprised to find it sold for $900.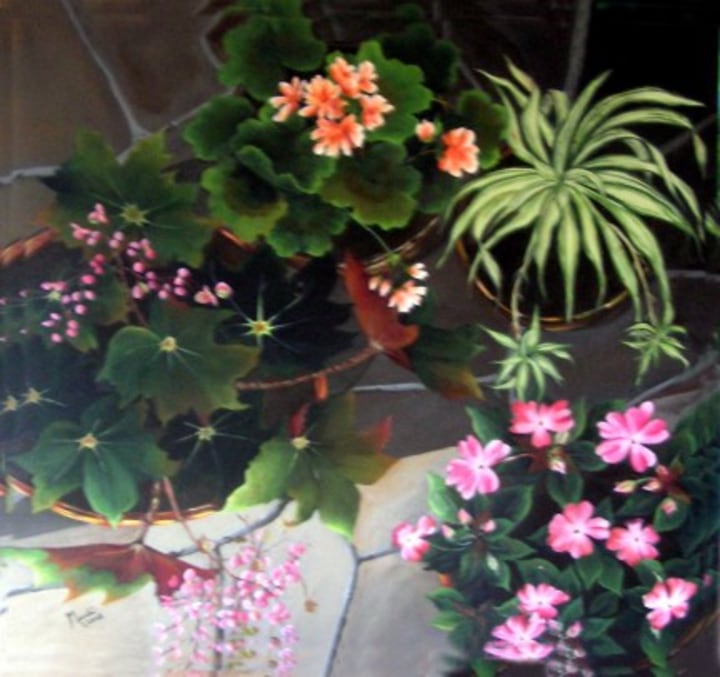 Patricia told me the main buyers for the artwork were local Panamanians although there are a few ex-pat collectors. Within days another piece was sold and as we speak the painting, "Potes de Mi Jardin" by Mechi de Fillis, is on its way to Moscow. So unquestionably Panamanian artists can command high prices from a growing international market.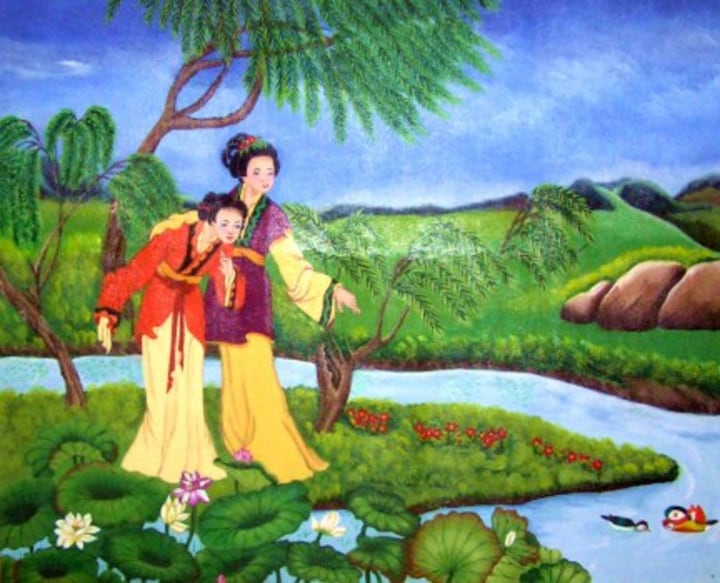 Cerro Brujo Gourmet Restaurant is one kilometer east of Calle Principal.
Look for the sign on the right hand side as you enter town. Or call Patricia Miranda Allen: 6669-9196