Alpine Style Estate. 1.6 acres (approx.) 2 homes, lake and stunning mountain views.
If you have never visited Panama your impressions might be that it is very, hot, and very humid, and you would be be so very wrong. This 1.6 acre (approx.) estate is located in the highlands of Western Panama and enjoys an incredible "Eternal Spring" climate.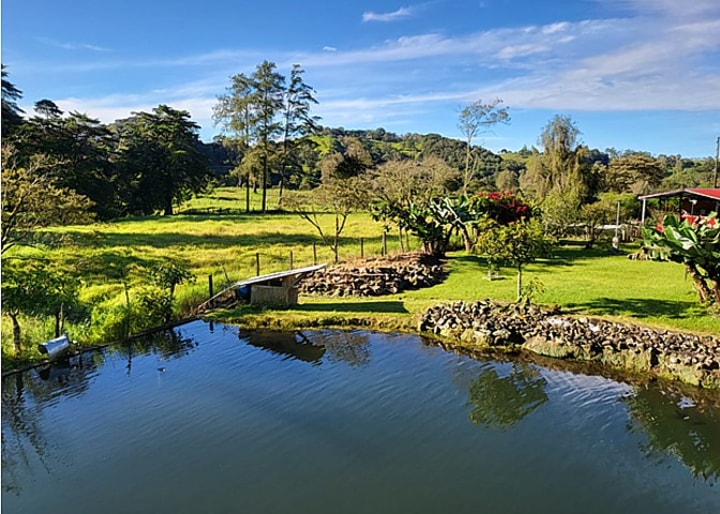 The highlands of Chiriqui province produce around 80% of all the fresh vegetables sold in Panama. This province recently produced the world's most expensive specialty coffee. Thanks to a long gone American ambassador the local streams abound with Trout. The altitude here is above 4,000 feet and certain writers of dubbed this area the Shangri-La Valley of Panama.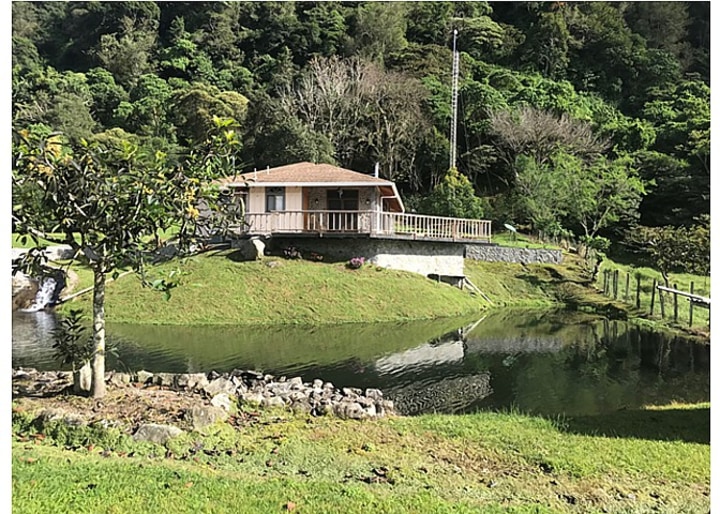 Pictured above, one of two properties on this estate. The quality of the craftsmanship is clearly evident from the vaulted ceilings to the exquisite parquet details on the floor.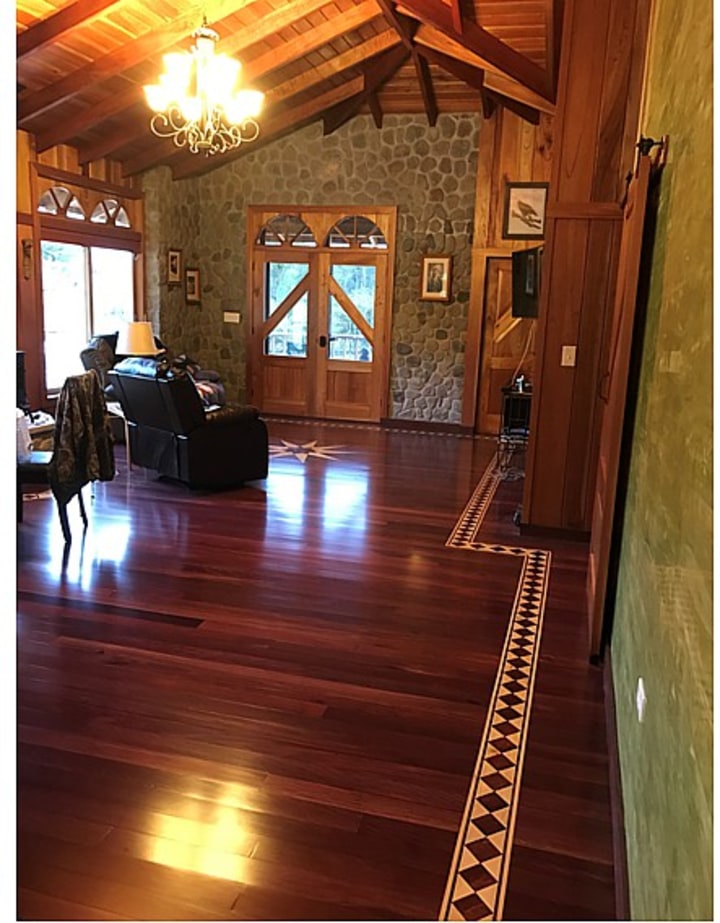 This First home features 1.5 Baths, one large bedroom and walk in closet, large master Bath. All Built with Native Hardwoods, built to US Standards of construction.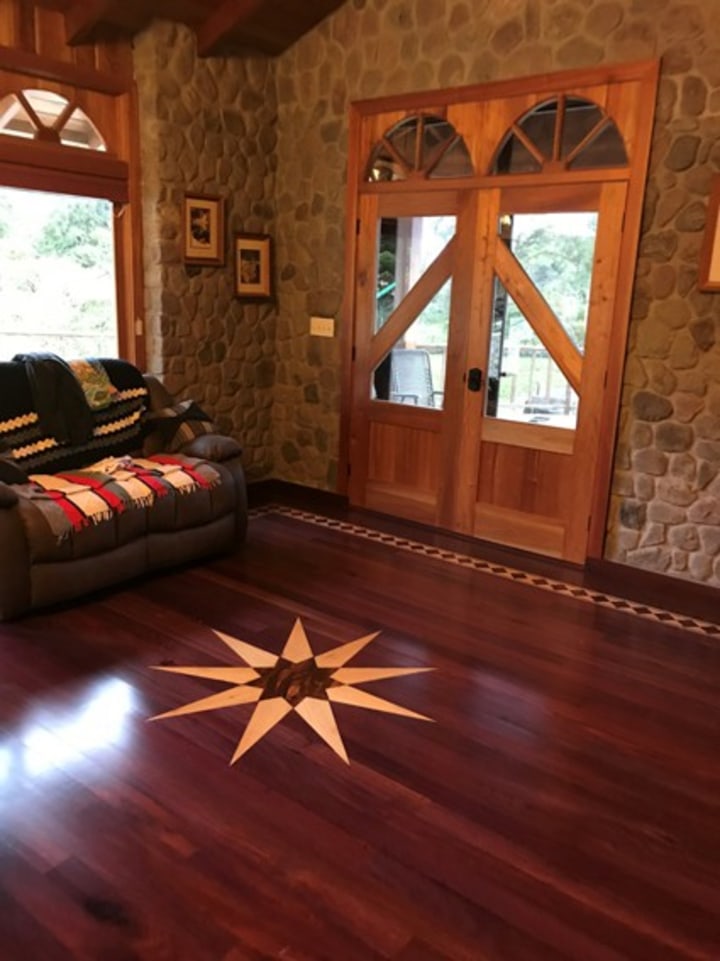 And on those nights when things cool down and the rain beats down, you will love to snuggle up close to your wood burning stove.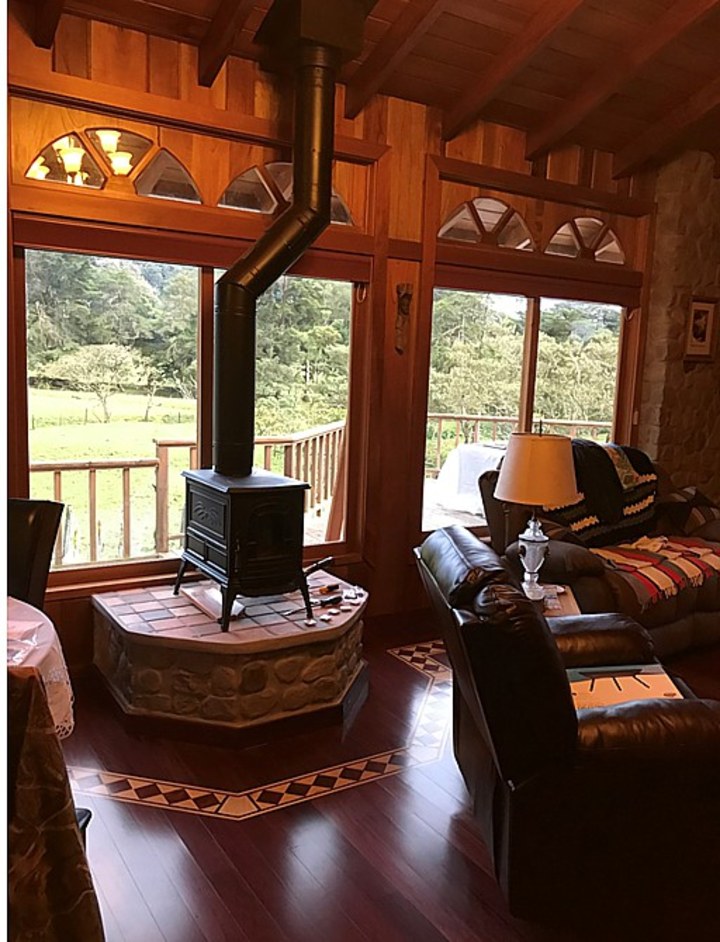 Step out onto your balcony and gaze over the small lake at the immaculately manicured lawns and landscaping.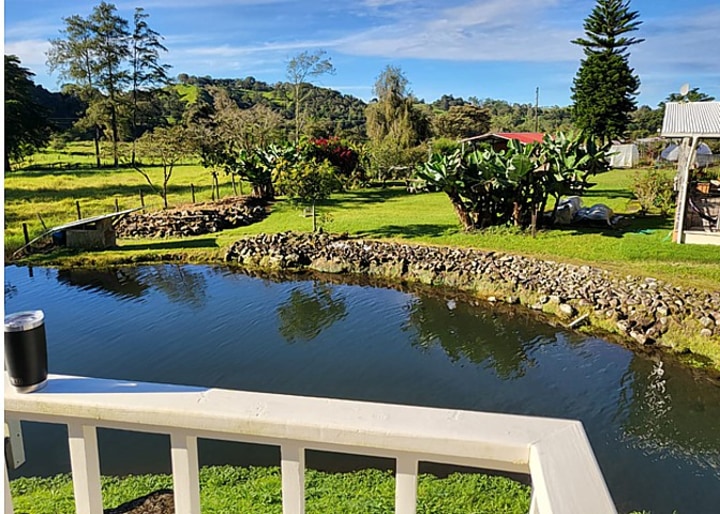 The second home on the estate is more of a traditional design. It comes with a garage and a workshop.
The second home also built to US Standards with native hardwoods open beam ceilings. Has two bedrooms and two baths. Large, covered porch. Living quarters for hired help.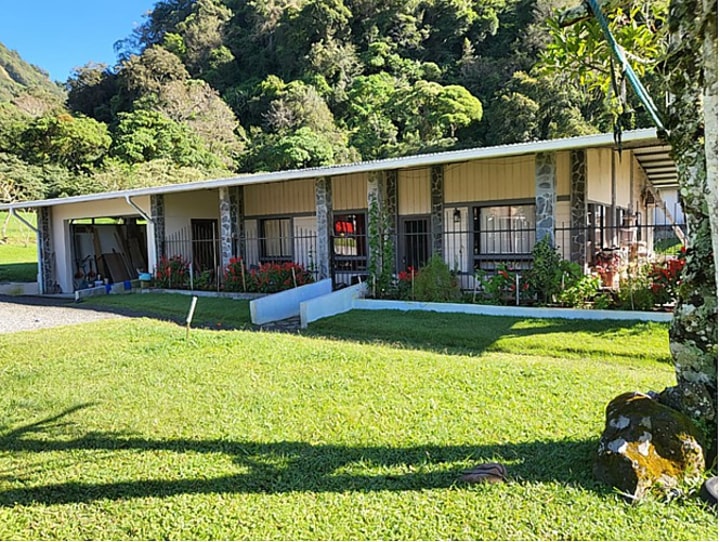 Again, high, vaulted ceilings and precision hard wood accents abound.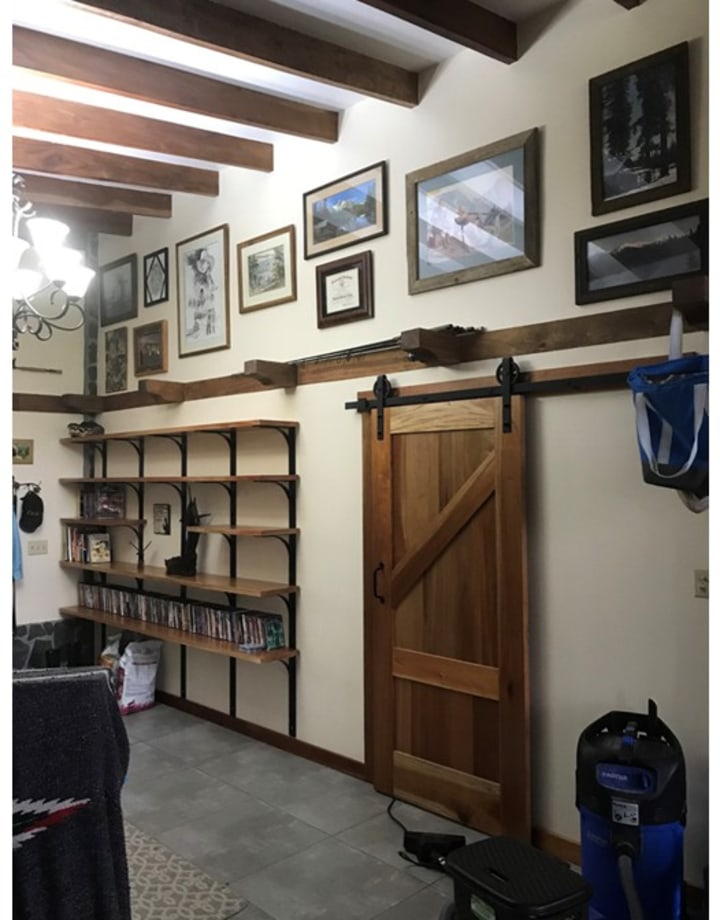 The spacious kitchen just calls out for guests to be invited to many social gatherings. Split air conditioning is available for the those extra warm days.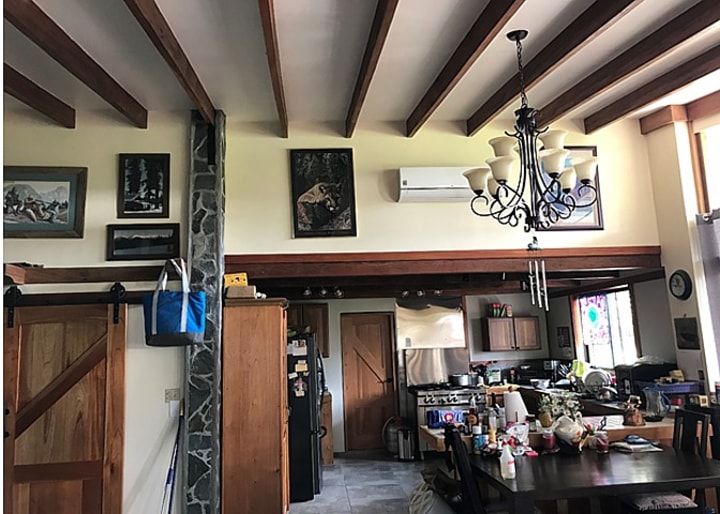 Back up Electrical Generation for Entire Property.
Professionally Installed potable water distribution system with redundancy and 2200 Gallon Cistern, you should never run out of water.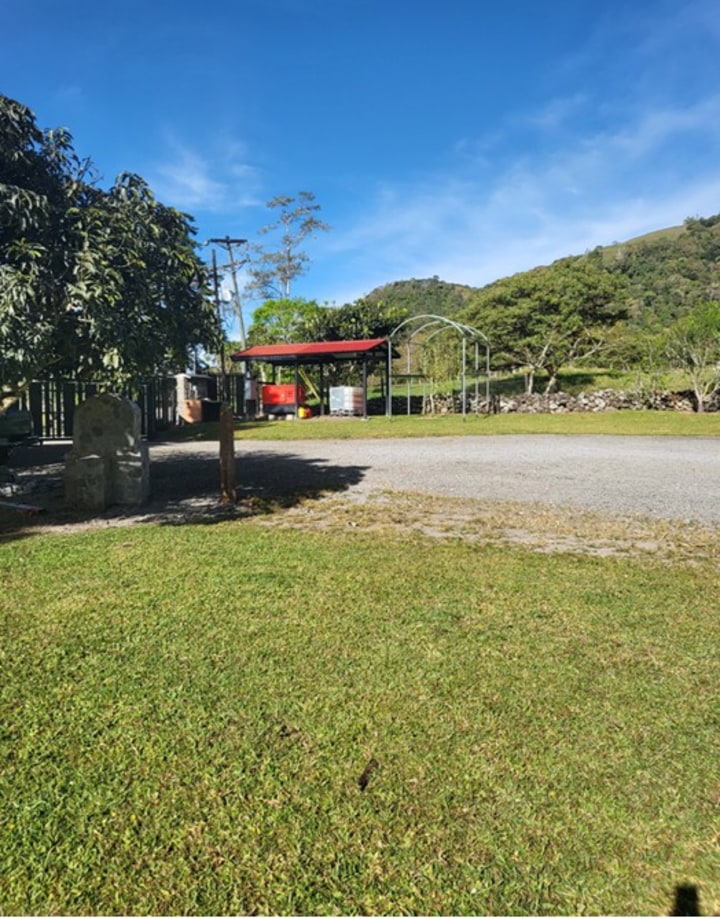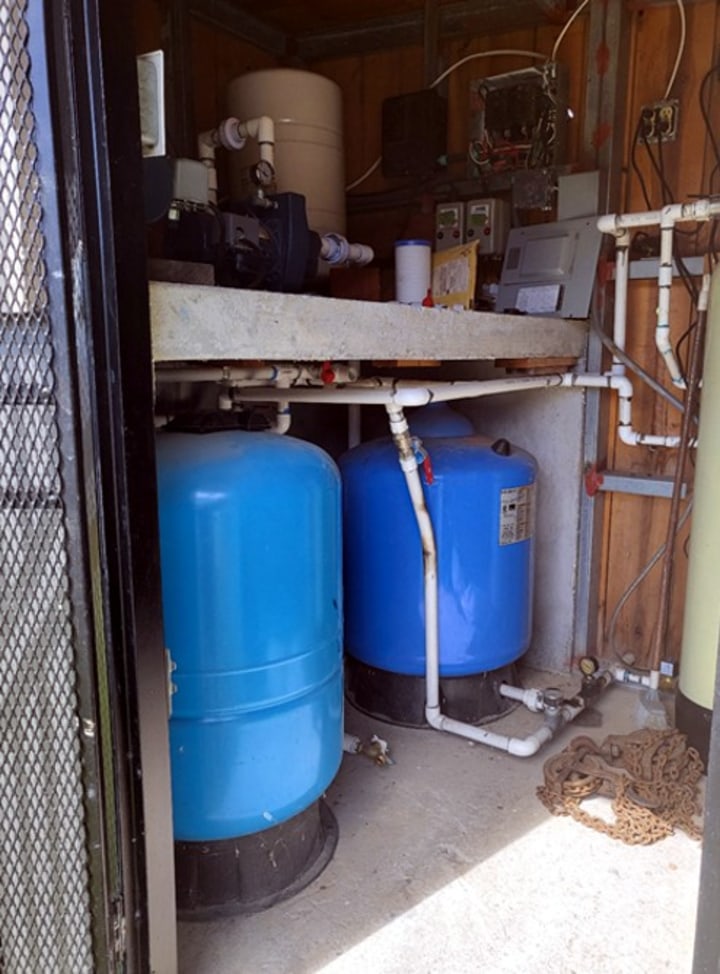 This estate comes with an abundance of fruit trees including:
Apple, Peach, Avocado, Tomato de Arbol Trees, Orange, Cherry, Lime Trees, Bananas, Coffee and Pineapple Plants.
The owner tells us that the coffee plants will supply you for a whole year. Think of it; you may never have to buy coffee ever again.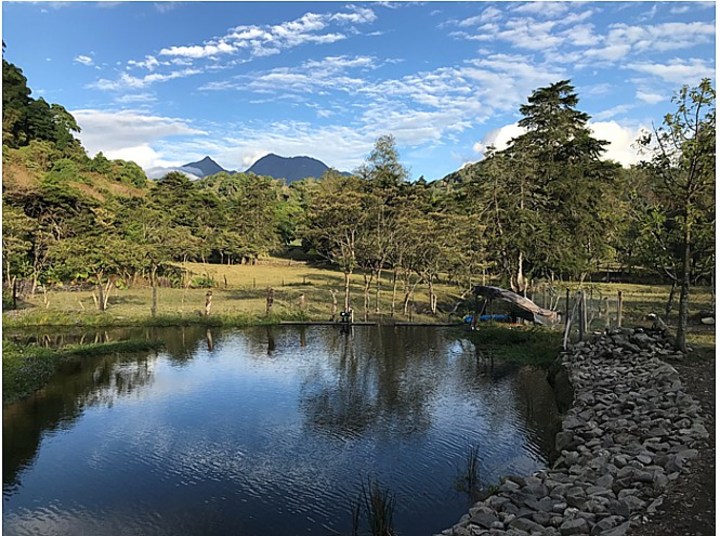 A ten minute drive south is the city of Volcan. It has reportedly 15 supermarkets (why so many; we have no idea) There are always about 30 places to eat. Four hardware stores, 3 gas stations, a bank and many ATM's.
The homes can be sold fully furnished and shop fully stocked with Tools if wanted
Also, a two-seater Side by Side CanAm Limited can go with sale.
We are looking to downsize because of age.