Panama affordable view home on newly built Orange Blossom Highway
VOLCAN AREA'S BEST DEAL! NEW Lower Price of $65,000. Absolutely the best deal in the highlands of Panama.
The newly built Orange Blossom Highway running from Volcan to Boquete passes right next to this very affordable 2 bedroom rancher.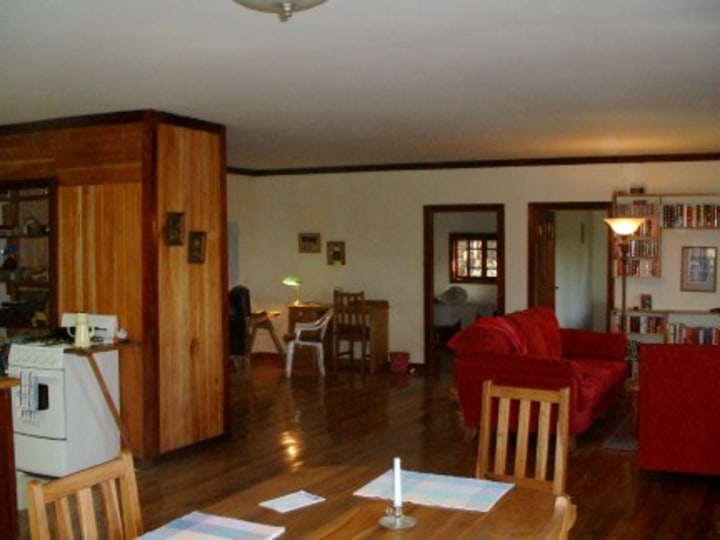 Country cottage with stunning ocean and mountain views. Price: $65,000 Age 2 years. Titled. Construction: Red Cedar and Local hardwood called Bambito. Area: 1200 sq feet. Property 970 sq meters (approx.)10440 square feet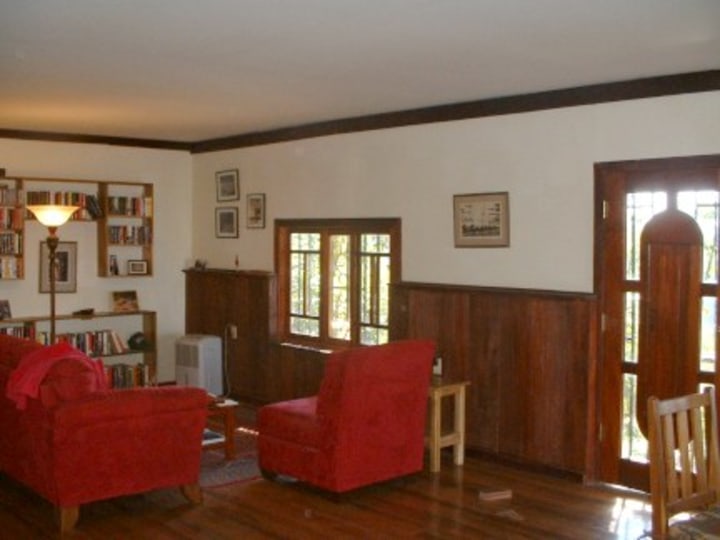 Two beds, 1 bath, hot water., Spacious kitchen and living room. Enumerable exotic tropical birds, squirrels. Wireless internet.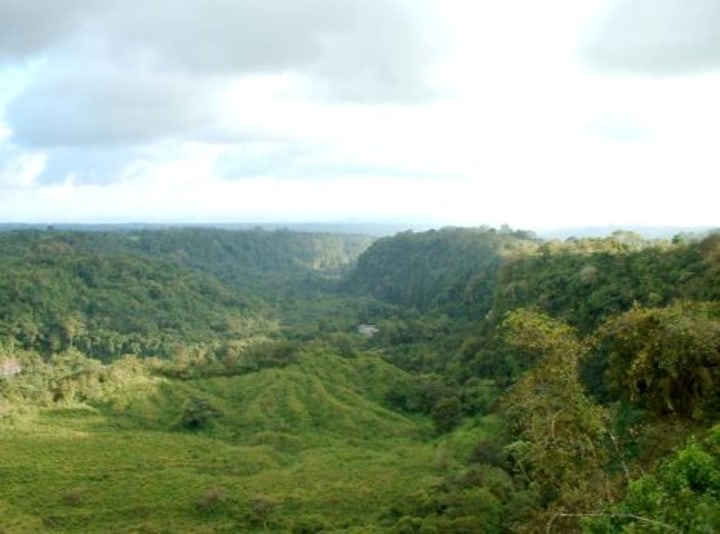 10 miles Distance to Volcan, on asphalt road.Volcan has 4 supermarkets, 3 banks, 4 hardware stores, 3 gas stations and 30 places to eat. In the day time you can see clear to the islands of the Pacific ocean. At night the nights of David City will fill you with wonder. Below you is the Bregue river and nearby are several waterfalls. The peace and serenity are there in quiet and gentle bucketfuls.
Large living room, view to Baru Volcano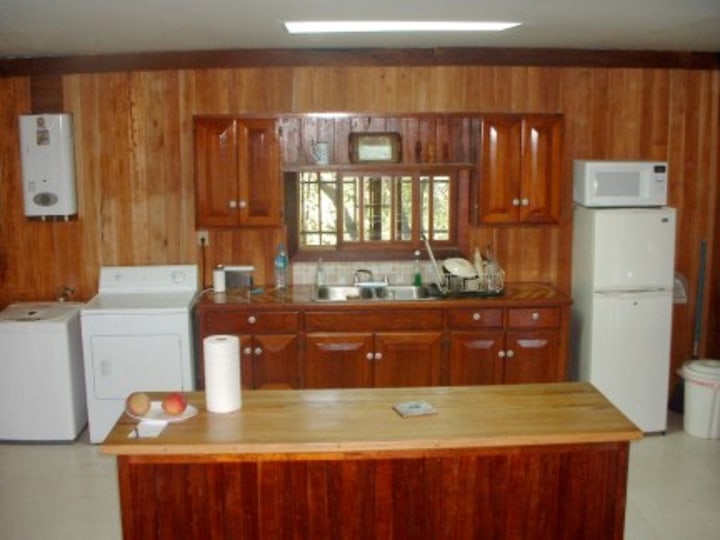 The NEW highway means that both David and Boquete are now much closer. During Orange Blossom season you can be 15 minutes away from the wonderful sight and scent of 12,000 acres of Valencia oranges.