Panama (Chorcha, Chiriqui) Adventure Eco-lodge for sale.
This property is offered for: €500,000 Euros
The price is NEGOTIABLE as the owners would prefer a speedy sale.
When a property is described as being "special" or "unique" most of us dismiss that straight away as realtor hype. Hello my name is David Dell, I am a writer/journalist who has lived in Chiriqui, Panama for over 15 years. Yes, I advertise real estate on this website but I am not a realtor. As a video producer for a well known International relocation company I have travelled and filmed in many exotic locations in Central America from Mexico, Belize, Nicaragua down to Ecuador. This property in Chorcha, Chiriqui, Panama is special and unique Panama and I will explain the reason at the bottom of this webpage.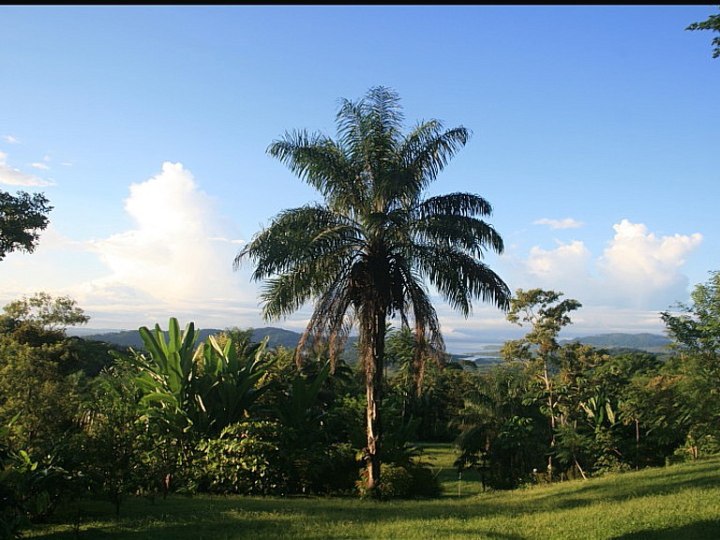 LOCATION:
The property sits on the Eastern side of the Meseta De Chorcha at an Altitude of two hundred and fifty feet.. Meseta de chorcha is a large flat topped mountain just north of the Pan-American highway. Travellers on this highway have been awed for years by the spectacular waterfall that cascades almost 250 feet from the plateau down to the jungle below. From the Highway there is a short, 3 Km. drive up an unpaved road to the lodge gate.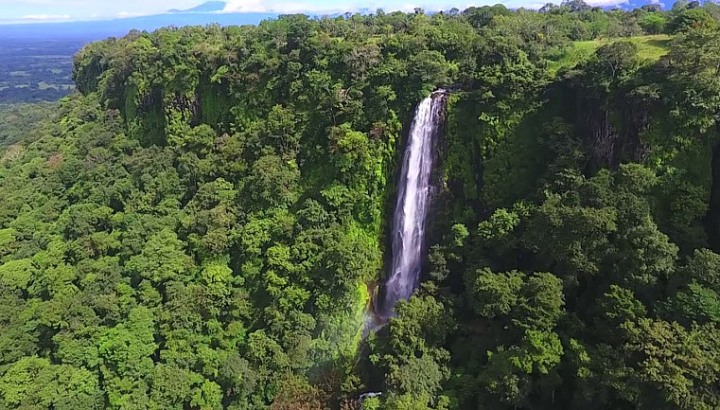 The property itself was bought 14 years ago and has undergone a massive amount of regeneration and work, and boasts a very large collection of tropical fruit trees and palm trees, walking trails have been laid , and a fantastic collection of bamboos and trees are also It was used as an animal rescue centre and was well known for the work on rescuing Howler monkeys, which many troops still inhabit the mountain and the farms around.
The property lends itself for an Eco lodge, Yoga Retreat, Adventure lodge, writers retreat, etc with its close proximity to the coast and David city , tourism is a very good use for this property.
This has potential to become a leading destination for adventure.
The lodge has an independent water supply and storage facility and a large new diesel generator, All the buildings have lights and power. There is accommodation for 10 people or more. but there are many sites for construction of other buildings.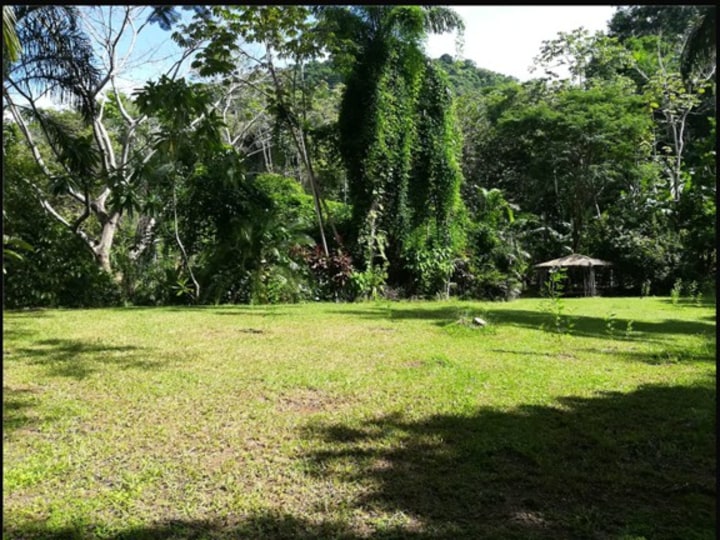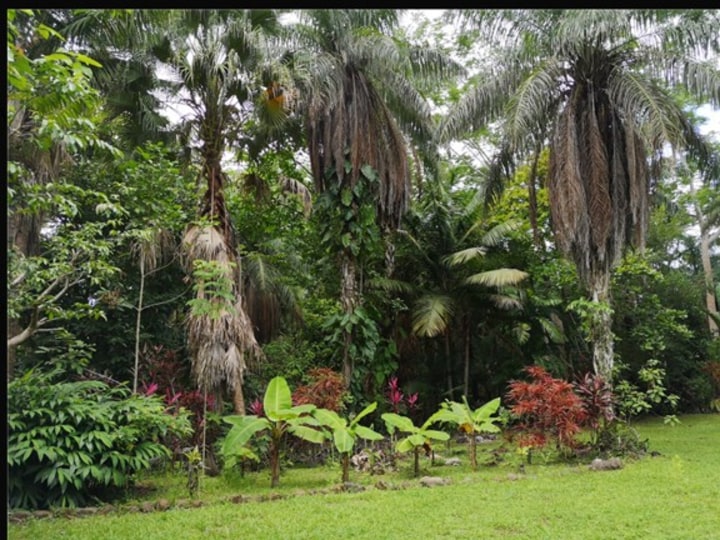 The Enrique Malek International Airport, is located 30 minutes drive away in the city of David. During. heavy travel times, the airport registers 900 operations monthly, serving approximately 20,000 passengers from Mexico, the United States, Canada and Central America.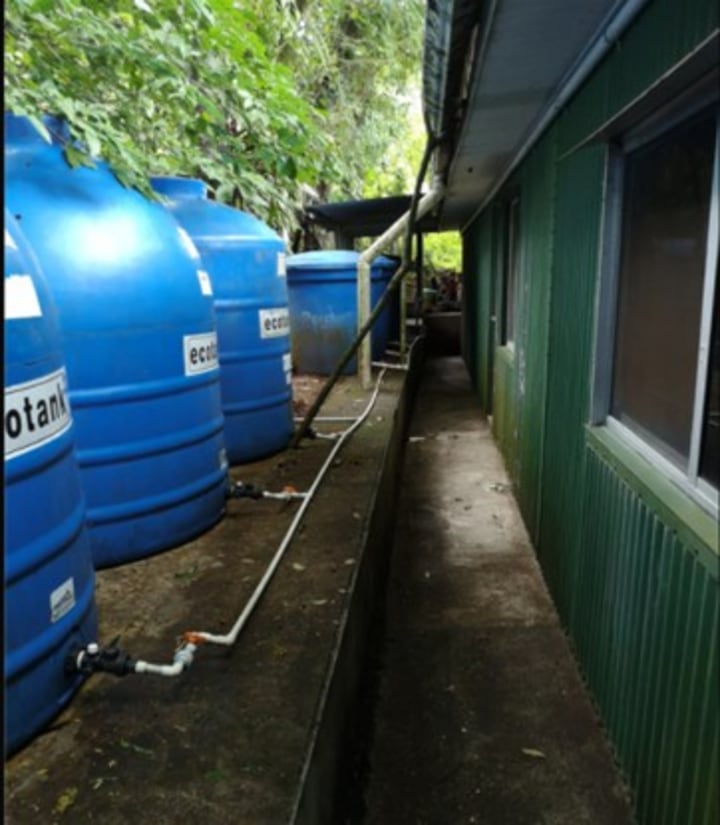 There are storage tanks for thousands of gallons of spring water. Spacious storage areas with a diesel generator.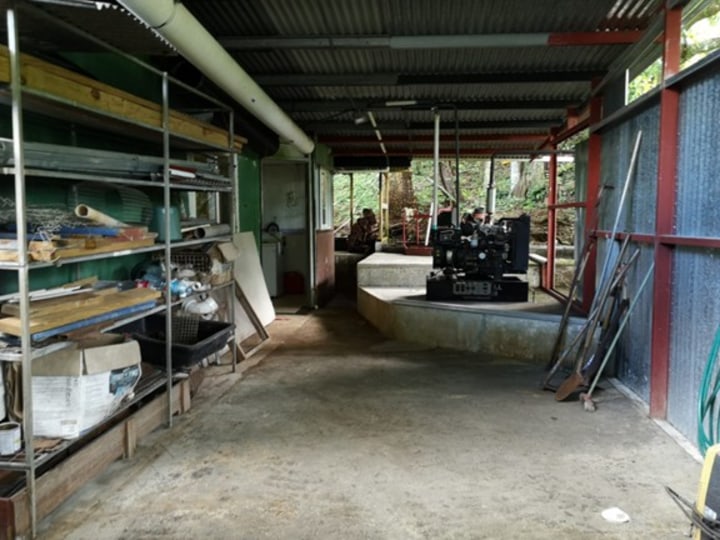 BUILDINGS:
Finca
Bedrooms: 4
Bathrooms: 3
Reception rooms: 2
Property size: 150000 sqm
Land size: 40 Acres
Constructed in the year 2010 this property has 4 bedrooms with 4 bathrooms, 2 reception rooms
And sits on an elevated position which affords the property cooling and refreshing ocean breezes.
Pictured below a TOYOTA HiLux pick up truck that comes with the property. The road up the hill from the PanAmerican can be a bit rough and this is ideal vehicle/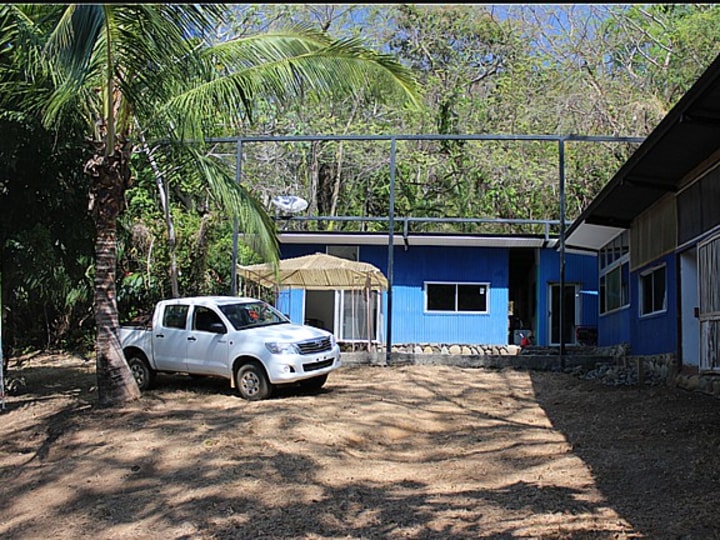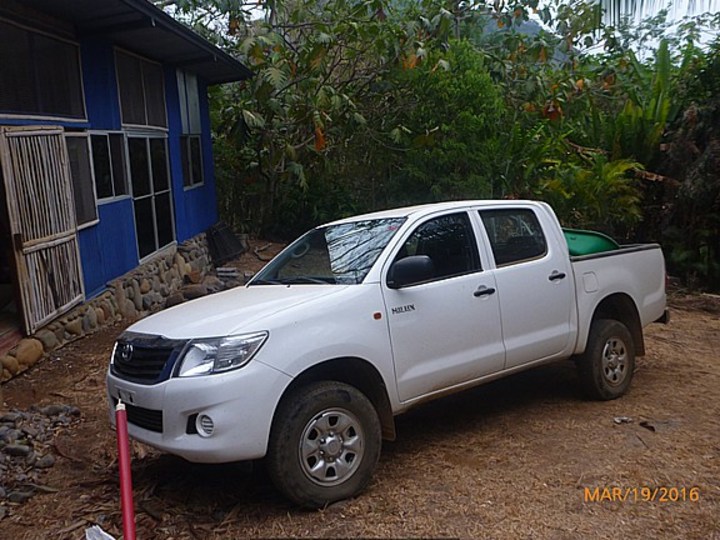 FEATURES:
Tropical gardens
coastal views
elevated position
High tourist potential
Free hold property
Held in Corporation
40 acres
own water supply
wildlife centre
very private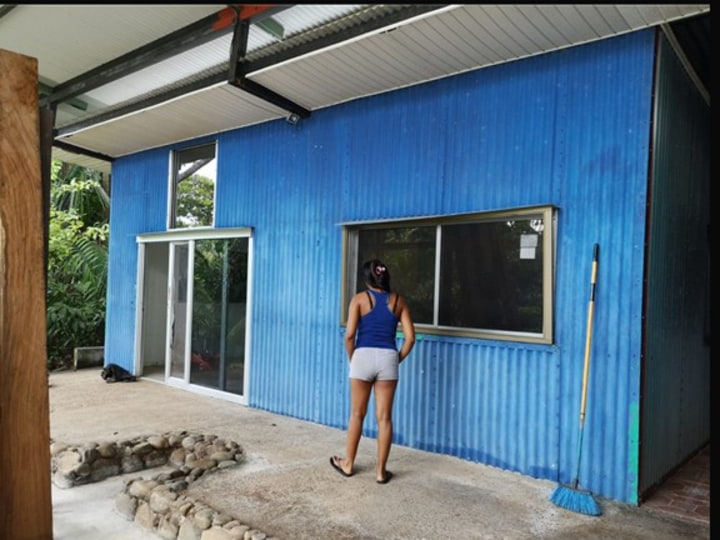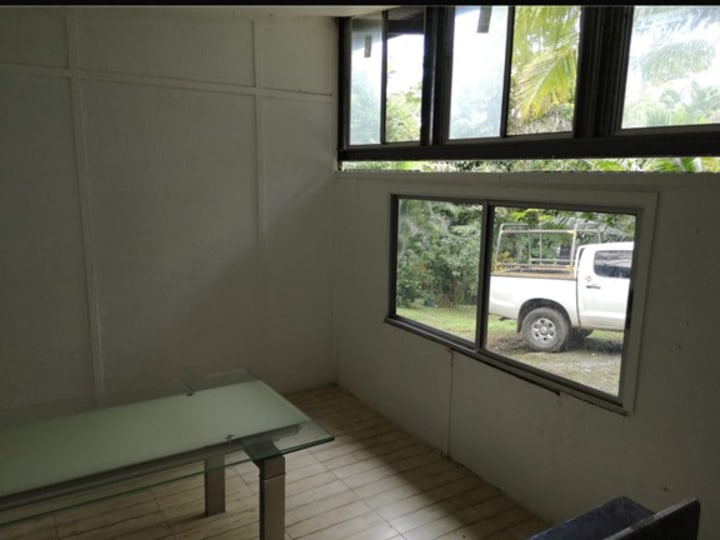 Pictured below the fish cleaning area.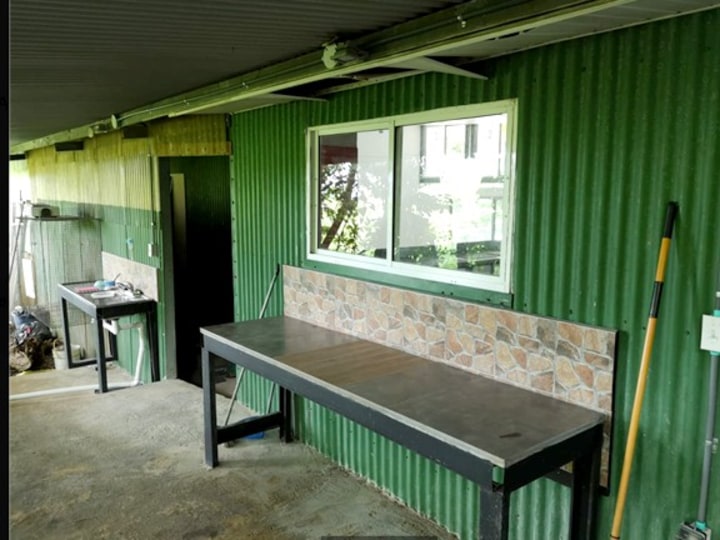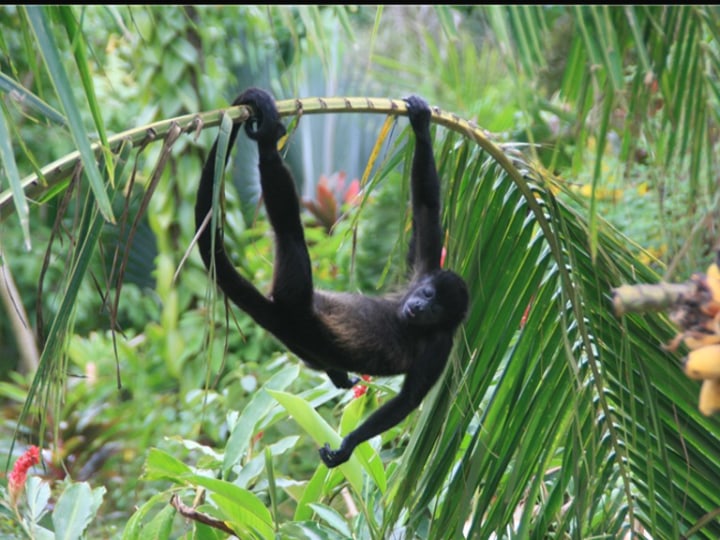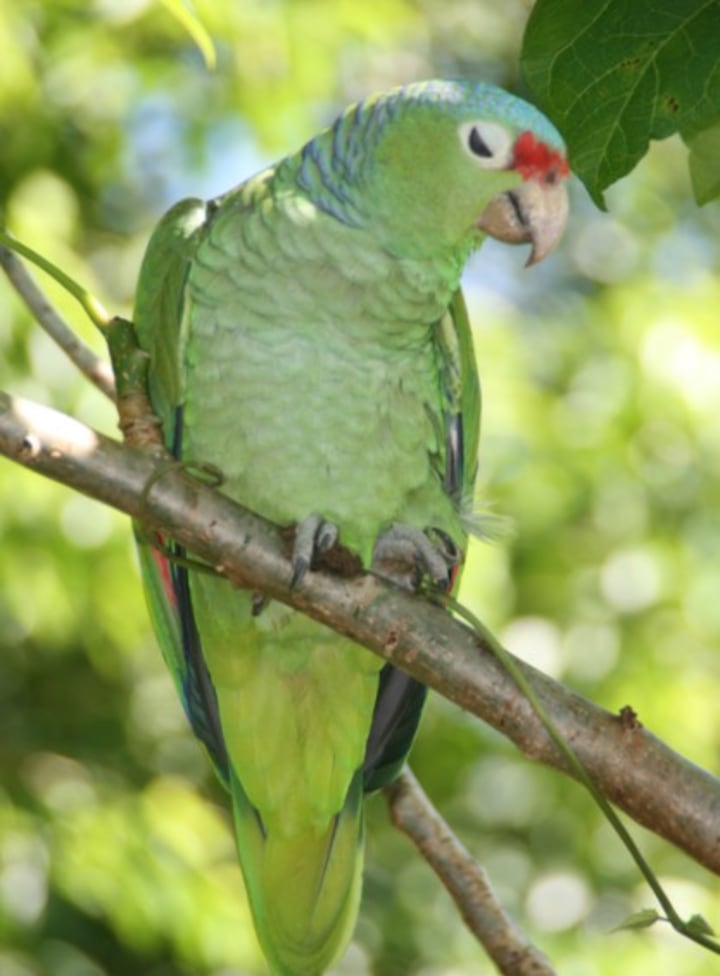 Arguably Panama has someway to go to equal the phenominal environmental success of neighbor Costa Rica. But the Chorcha eco lodge has all the right things going for it. Its elevation would allow for some thrilling Zip lines to be installed. It has nature trails, and areas where a "Glamping" site could be set up.
These are aspects of the eco tourism potential that Panama has not yet fully begun to use.
Finally why is this Eco lodge special?
Here is the article I wrote for the Panama National tourist newspaper the VISITOR/VISTANTE. This article also was featured in the On Line newspaper CHIRIQUI LIBRE.
After reading this article perhaps now you might realize why I think this lodge is so special.
You will need a big animal loving heart and possibly a deep pocket, but I promise you will be buying a dream.
David Dell
The price is in EUROS
at €500,000 (Price NEGOTIABLE)
In US dollars approx. depending on exchange rate:
$588,000 (October 8 2020)
$ 500,000
Contact:
Name: Steven Walker
Email: rooikop@fastmail.fm