Mountain Garden Serenity High
Country Living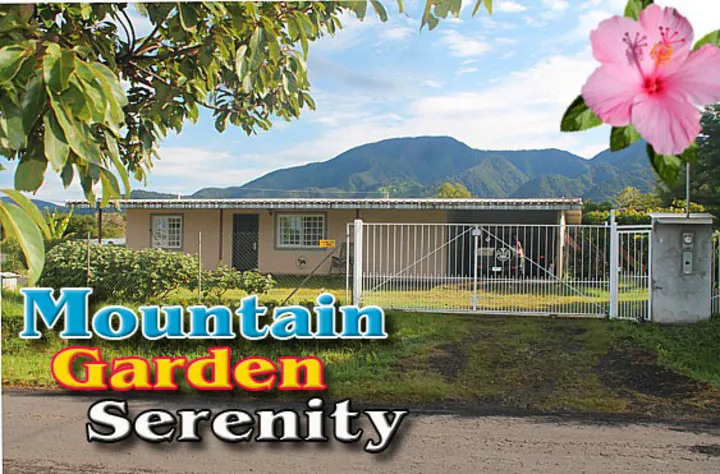 Limited time offer at $99,450 USD.
This single story, 2,000 square foot home lies a few miles west of the Panamanian mountain city of Volcan. This area is world famous for its "Eternal Spring" climate. The days are never too hot and the nights allow you to have a cool deep, restful sleep.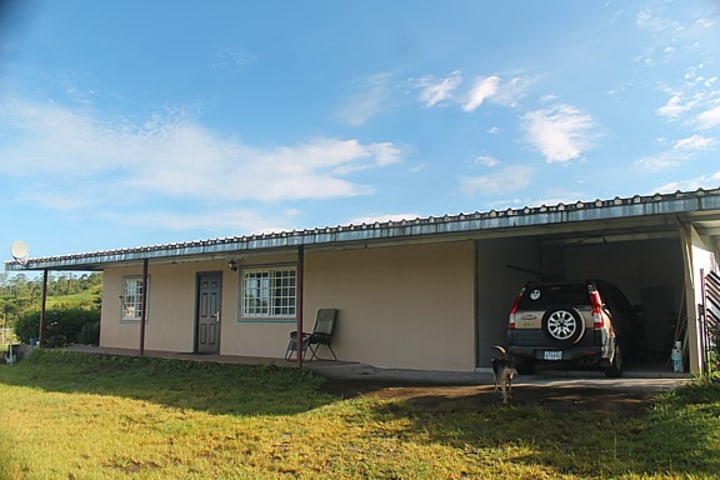 The owner is motivated to sell and the contents are available for sale
Washer and Dryer, Stove and Refrigerator.
Living room furniture, flatscreen TV and bedroom furniture.
Just come with your suitcase …
and move right in!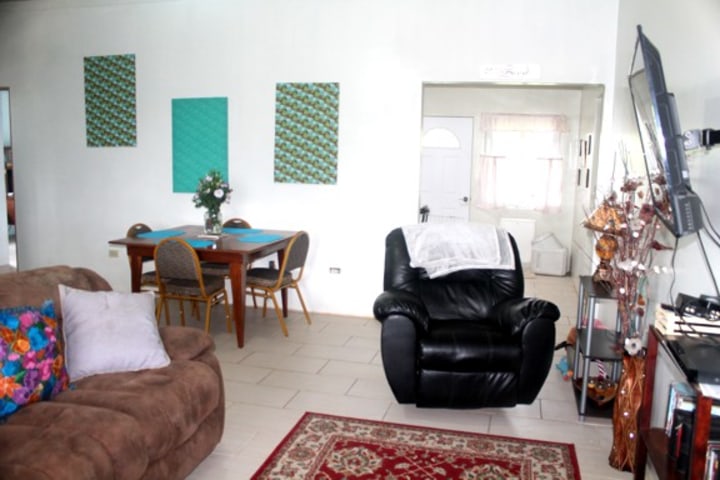 From the living/dining room this home has a clean, fresh and well finished appearance. This is evident through out the home.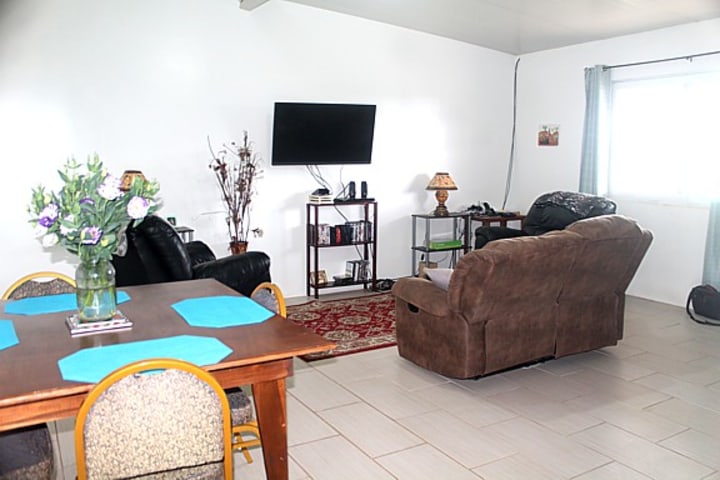 We at YOURPANAMA.COM were fortunate to see this recently constructed home during the build. Great care was taken to ensure the home does not suffer from damp or insect problems-this was achieved by having the foundation done in a single pour on top of a damp proof membrane.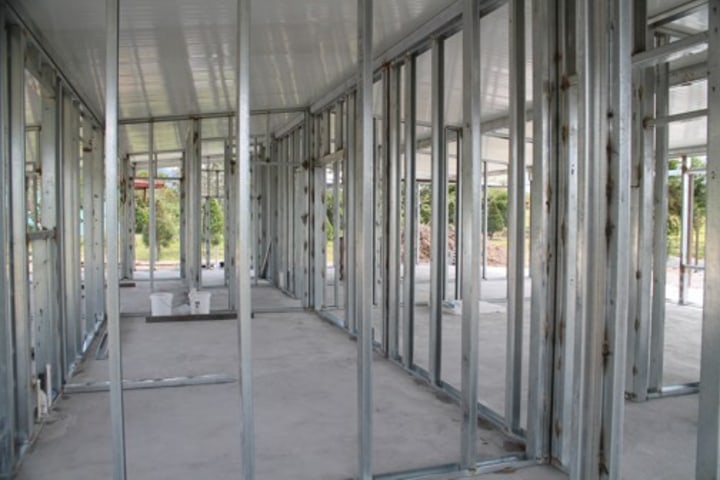 The interior walls are steel "cariola" type and finished with "Green Board" to further ensure a damp free climate. The exterior walls are concrete PLYCEM boards.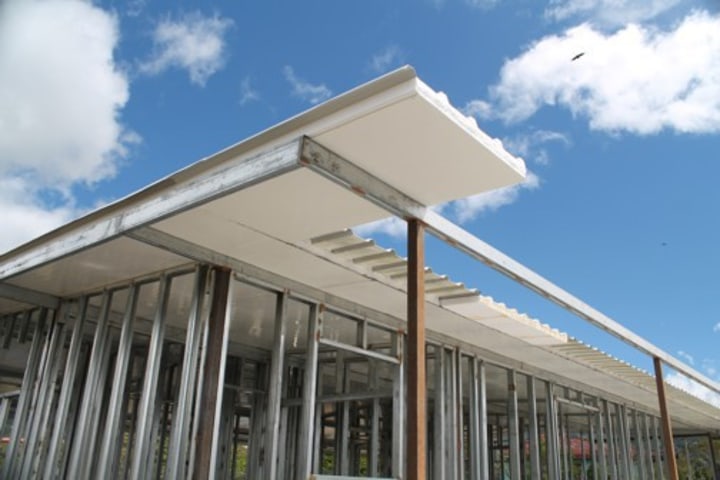 A recent innovation in building here is to have a pre-formed insulated roof. This gives you excellent insulation from the sun and a further blessing is that it provides wonderful sound insulation during heavy and noisy tropical rain storms. As you enter the home you may look up and see the smooth appearance of the finished ceilings.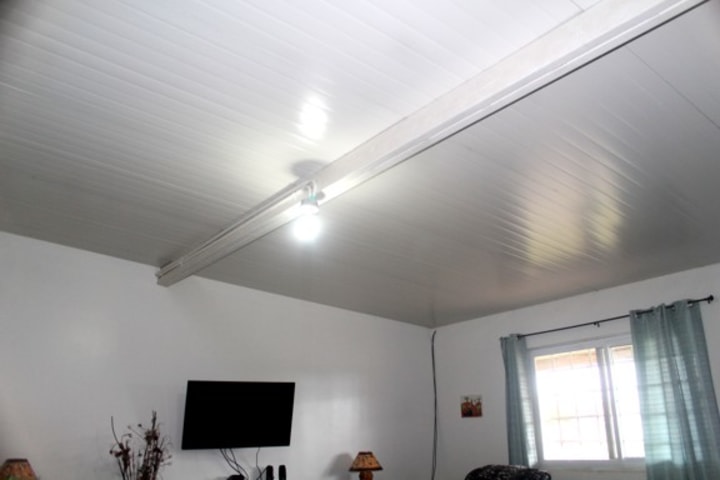 Just off the living room you enter the well appointed American style kitchen and breakfast bar with local hardwood cabinets. The kitchen comes with a large fridge, microwave and 4 burner stove. "Lazy Susan corner cabinets make this a very practical lay out.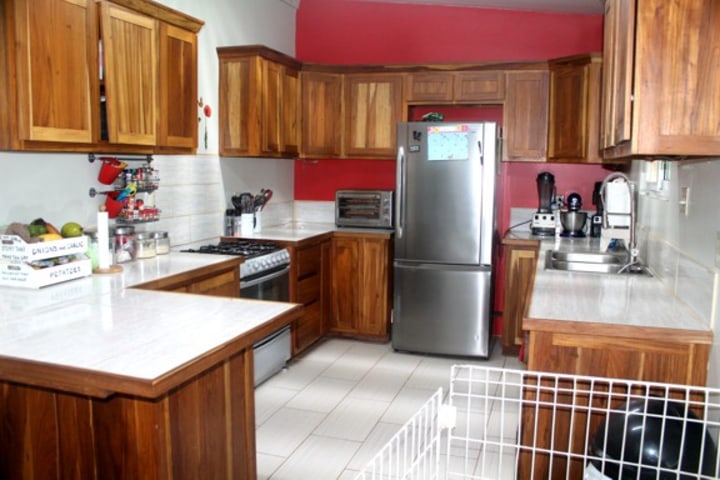 The home has three bedrooms. The master is 16' x 15' with a large 10" x 9' shower room and a walk in closet. Conveniently the bedrooms are located at each end of home- thus ensuring much needed separation and privacy for possible visiting guests.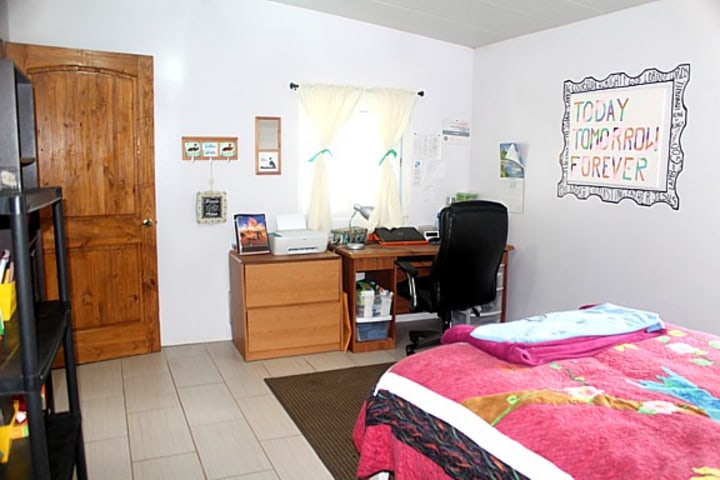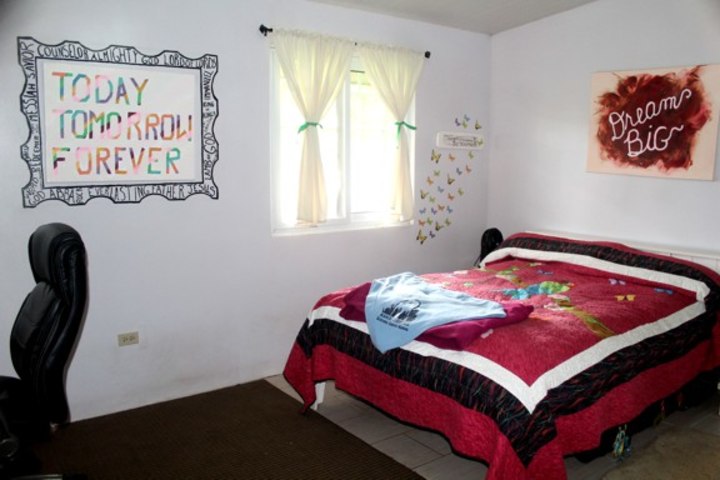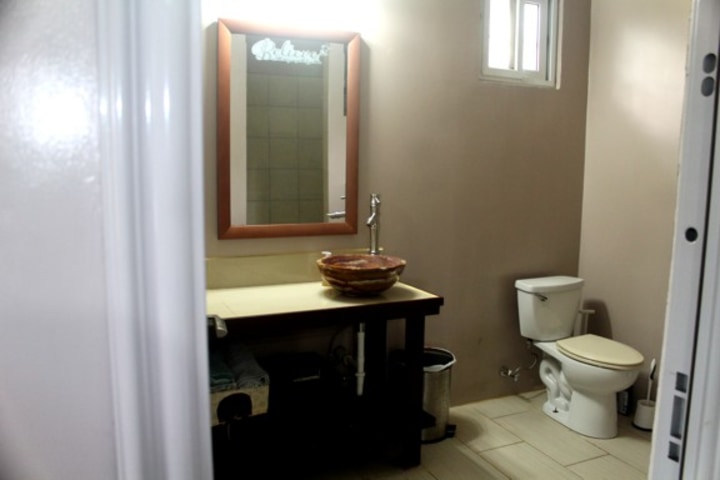 The utility room has both a washer and dryer.
The third bedroom is currently used as storage and office space.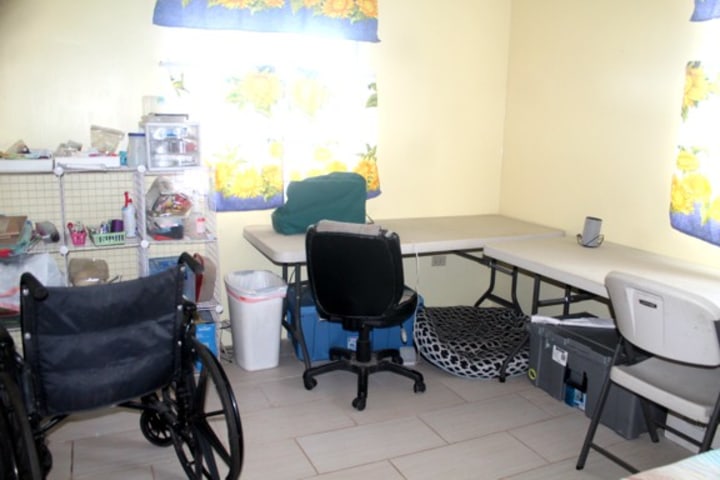 The second bedroom is 11" x 17" feet and has ample room for a small home office.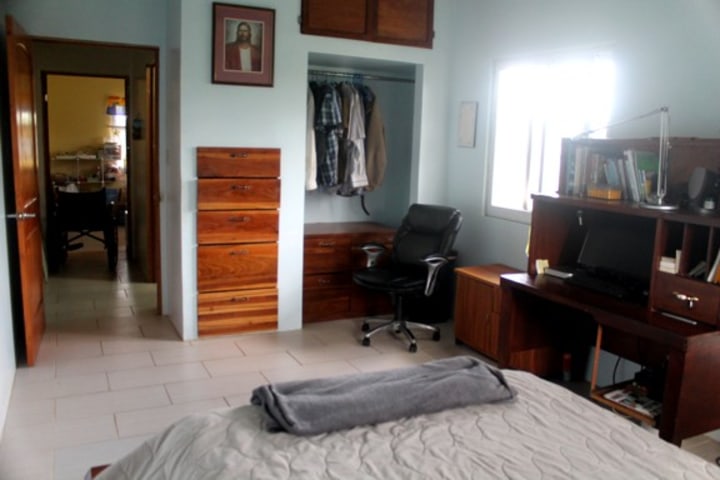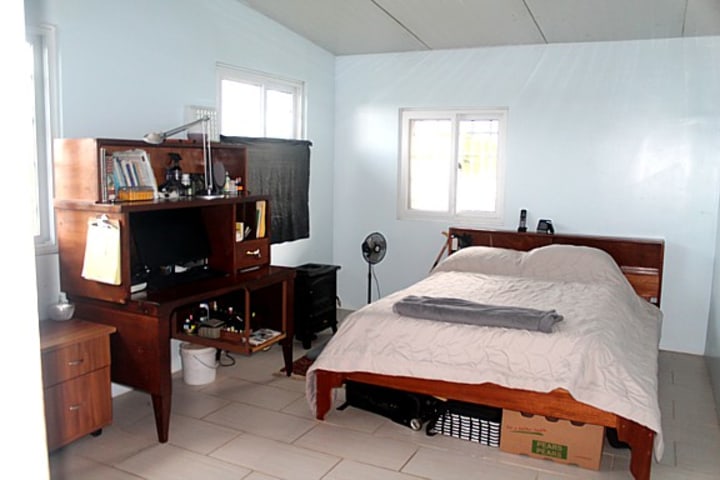 An additional security feature is the installation of a steel door allowing for a "safe room" and peace of mind.
Next to the garage is an additional storage space
(let's face it we all need somewhere to store our extra "Stuff".)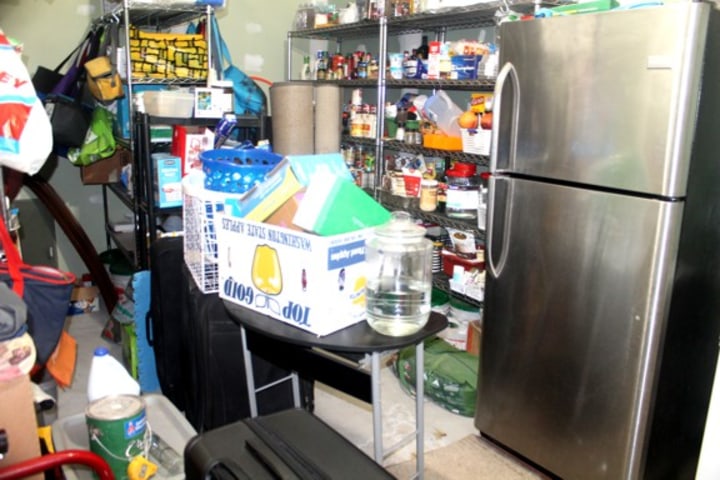 This 14" x 18" foot workshop and storage bodega also houses the pump for the 80" artesian well. Incredibly this well can produce in excess of 90 gallons per minute of pure drinking water. Clearly, there is a great potential to develop this as a commercial proposition - needless to say - you will never run out of beautiful, clean, clear mountain spring water.
The lot is close to an acre in size and lies on a quiet country road. During the dry season there are quite spectacular views to Panama's highest peak; the 11,400 foot Baru Volcano.
There is also the possibility to build a guest house on the lot.
$ 99,450
Contact:
Name: Darla Gentry
Email: signingdkg@hotmail.com
Phone: (507) 6832-7726