Las Olas Resort: Chiriqui's best beach deal
Las Olas Resort "is as close as I have got to Hawaii", the words of my wife, Lydia, as we sat on the patio restaurant. I had to admit she was darn near right on the button.
As I gazed through a myriad of small palm trees, I could see enormous waves crashing on La Barqueta Beach. I estimated some of the waves were 12 to 18 feet. The ocean has been a source of vitality and inspiration for my wife and I for many years, and sipping on a midday coffee with a cool ocean breeze blowing in our faces, brought back many happy memories.
Las Olas Resort is located about 20 minutes due south of the city of David, in Panama's western Chiriqui Province. The beach at Las Olas stretches almost as far as the eye can see. True, it's not a Caribbean white sand beach, but in the warm glow of a setting sun, Las Olas is as wonderful as any beach in the world.
At Las Olas Resort, a set of ocean front condominiums called Las Brisas Del Mar, or breezes of the sea, is being built. Eric Schaal, the salesperson, tells me that half of the condos have already been sold. The starting price for a 3 bedroom, 2 bath condo is $159,000.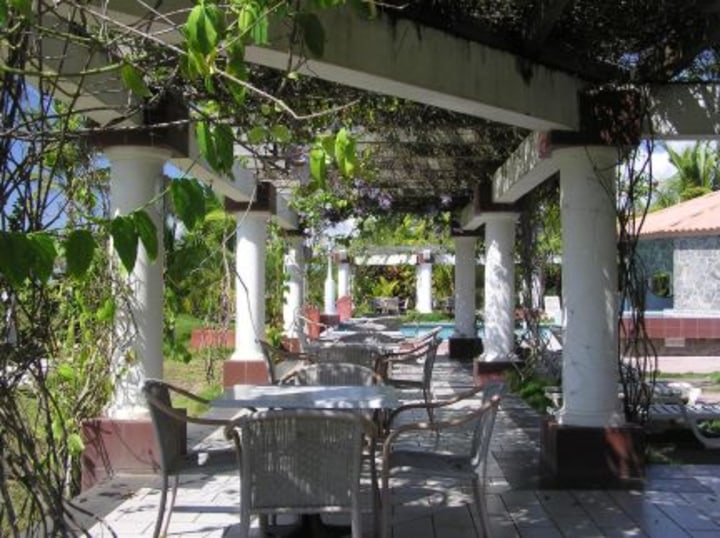 Las Olas Resort has the best bar and restaurant on any Chiriqui beach, bar none. The main restaurant and bar are decorated with large Rubenesque frescos – and is a romantic walk from what could be your beach front condo.
La Barqeta Beach stretches for miles and to the west of the resort and almost a dozen stylish homes have been constructed and many more are being built – some, from the looks of it, with hefty price tags.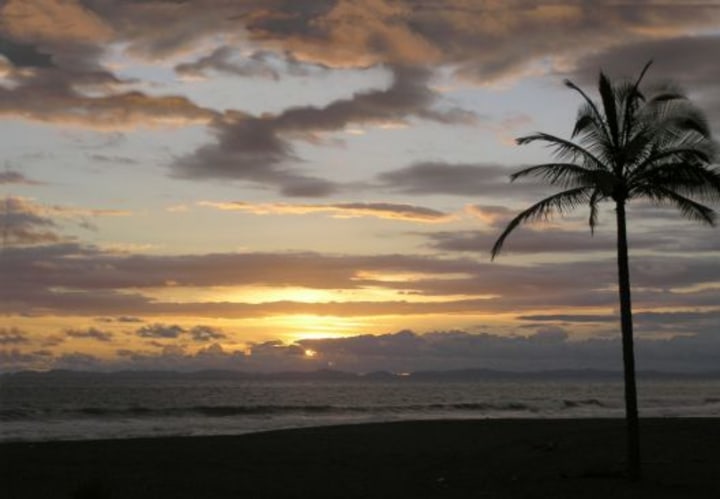 Good beach front living is not easy to find in Chiriqui – I know, I have tried, and between title problems and bad road access, just looking can be a nightmare. A ready-made option such as Las Olas is by far the easiest way to go.
Unfortunately, popping in to Las Olas Resort for a casual lunch can be pricey. I previously turned down their $100 a couple option. Perhaps, if you are a truly interested buyer, a more modest fee can be arranged. I suggest you dwell over lunch and take time to walk the beach and gaze at those majestic waves. You may find this is a place you can hang your hat for a very long time.