Bocas del Toro off-grid community sites for sale
This 60-acre, off-grid, oceanfront property in Bocas del Toro, Panama is ready to be shared with you.
Howler Mountain, Bocas del Toro, is offering 100' X 100' ocean view sites. Our 60-acre, oceanfront property is just 30 minutes from Bocas Town by boat. Howler Mountain is on the mainland with boat access only. We offer a private, members-only, get-away community for off-grid enthusiasts, for small cabin living in a beautiful, natural setting.
The property has a year-round spring and members can also collect rooftop rainwater. Members will have 35 acres for community use; at least 3.5 kms of community trails; community secure storage building; sturdy community transportation system up to and down from members' sites; community dock; community boat; and cell service (already on property); all for $10,000 USD. There is also an annual fee of about $300 USD to maintain the property. Build your off-grid Bocas del Toro, Panama get-away in 2024! Email: bfmvillages@gmail.com for an information package.
We are a group of Canadians who have purchased the property to build an off-grid winter get-away community. Our company has developed 4 affordable, off-grid lakefront communities in northern Canada to allow us to travel back and forth from Canada and Panama. We now welcome the world to join our Panama project. Please visit our Facebook page: Mobile Moose for project updates. Mobile Moose | Facebook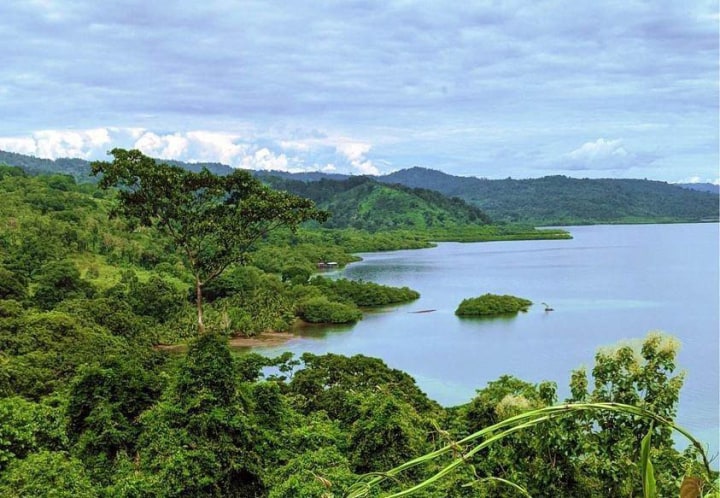 Howler Mountain is a 60-acre, oceanfront property ready for your off-grid cabin, or yurt/tent. This is the view from a second level building site located 200 feet above the beach front.
Left: south-east corner of property totalling 600 feet of sea access. Right: Coral reef just off the property for snorkeling adventures.
The town of Almirante in the distance is about a 20-minute boat ride. The Left image is from the third level. The right image is at the fourth level (400 feet) above the beachfront on the property.
Sample images (renderings) of a hillside cabin we would like to see to maximize our member's views from their sites. Private cabins are not included in the purchase.
Left: One of the creeks which run through the property. Right: an example of a dock, hut and boat house which will be built on the property for all members use.
An example of a 6-seater all-terrain vehicle to be used to bring our members up to and down from their sites. Trails are now being cut to accommodate the hills. Our staff will operate our community vehicles and motor boat. Vehicle use (excluding fuel) is included in your purchase price.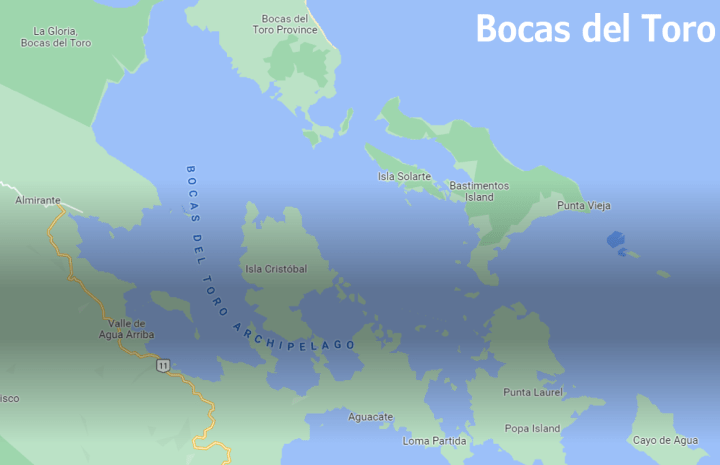 Our 60-acre property is located on the mainland, in the Valle de Agua Arriba area close to the #11 highway marker. Howler Mountain will offer boat service from Bocas Town (Airport) to the property and will organize community outings to the surrounding beaches and other tourist destinations.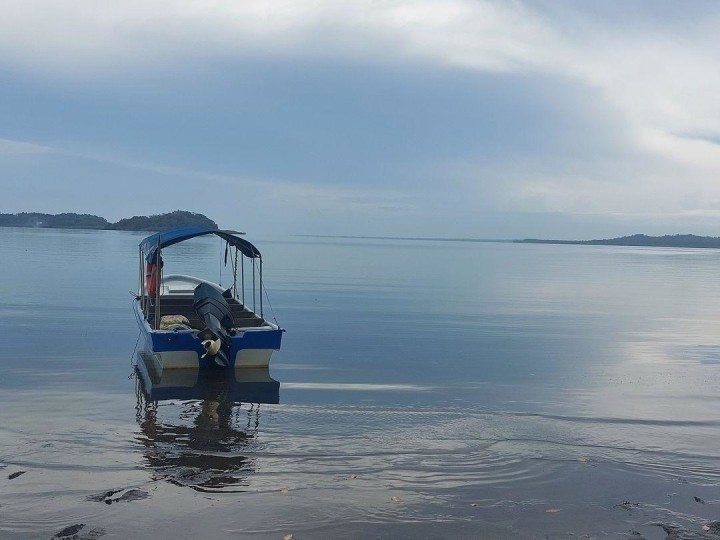 This calm and serene oceanfront property is waiting for your arrival. Please email us: bfmvillages@gmail.com for more informaton and to view the property.
$ 10,000
Contact:
Email: bfmvillages@gmail.com