High Dining in MANA'S new Cerro
Punta Restaurant.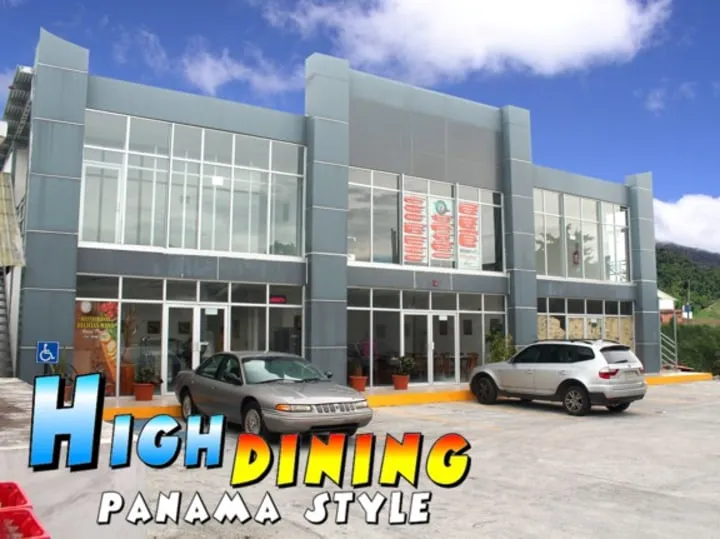 Local restaurant owner Jorge Anguizola has high hopes for his latest culinary adventure. On Monday the 10th of September he opened his newest eatery in the mountain village of Cerro Punta. At 6,500 feet he can possibly claim to have Panama's highest restaurant. The restaurant is located in a shopping plaza behind the towns' only gas station – and more importantly at the foot of the 11,400 foot Baru Volcano – Panama's highest mountain.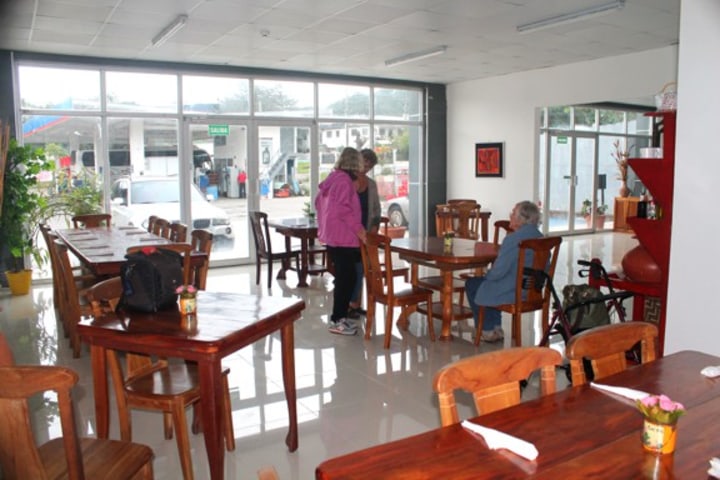 On Friday of this week, with my wife and two lady friends we drove up the scenic winding road that leads to what, some writers have called "The Shangri-La Valley". If you plan to visit Panama then make sure you have the Chiriqui Highlands on your itinerary. I promise it has the most spectacular scenery in all of Panama. A frequent comment I have heard from tourists is, "This is tropical Panama? I thought I was in the Austrian Alps."
Pictured above: Cerro Punta, this peak gave its name to the town and the area. (See Wikipedia footnote)
The restaurant is named "Delicias de Mana de Cerro Punta." As we sat down to eat I asked Jorge why he choose this location. He had studied the local tourist traffic and found many of the tourist buses passed right through Volcan. These tourist buses come from as far away as Santiago and Panama City – no doubt to enjoy the fresh clean and cool mountain air and to enjoy this regions unique and stunning beauty. Obviously these people need to eat and most local eateries are known as "Fonda's" that serve simple rice-and-beans type meals. Simple business principle: find a need and fill it!
Delicias, seats about 30 people and has good handicap parking. The restaurant is very bright and roomy and the décor is still being decided upon. Our group ordered some chicken wraps and fries and Jorge's famous Aztec soup with a green salad. One important aspect of any of Jorgé's eateries is that food is always good and consistent. His restaurant may be the highest in Panama but thankfully the prices are not. Four of us sat down for a meal, three of us had two glasses of wine with our meal and the fourth had a smoothie – the bill came to just $37:00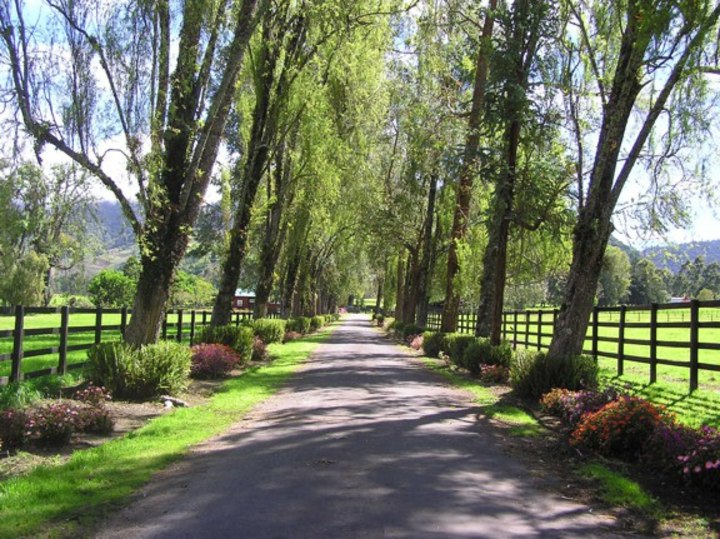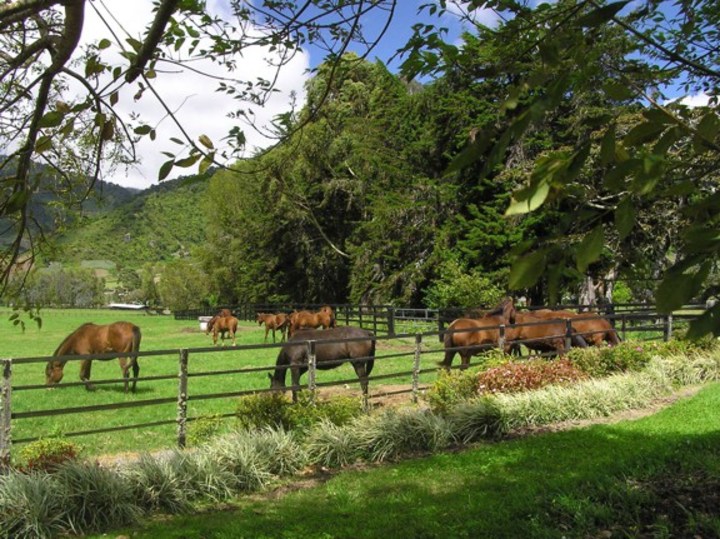 Pictured above: Harras Cerro Punta horse breeding farm. Visitors are welcome and see where some champion race horses have been bred.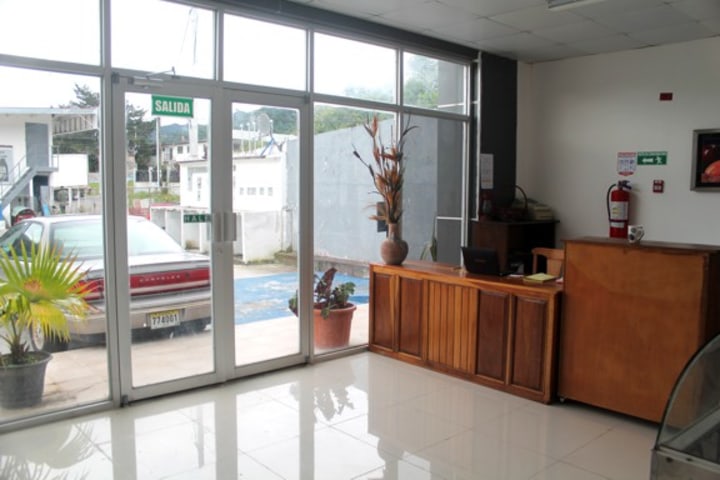 Jorge is debating whether to open for breakfast, but initially the hours will be from 11:00 to 7:00.
Mana Cerro Punta is easy to find. Take the Cerro Punta road from Volcan. After a 20 minute scenic drive you enter Cerro Punta and there is a DELTA gas station on your right. Turn into the gas station and the restaurant is in a plaza to the rear.
The meals will be good and reasonable priced but the views up and down the Shangri-La Valley are … well, priceless!
Interesting facts from Wikipedia.
Cerro Punta is named after a hill with that forms the highest point of the village at 2300 meters. The original name Cerro de Punta, is credited to the Chiricana poet Caval Beatriz Miranda, who taught grade school in Cerro Punta. In the 1940s in a meeting to choose the name of the town she is reported to have said: "Cerro Punta your name is written in your mountains."