El Valle de Anton revisited
El Valle is one of the leading retirement destinations in Panama. It has two main things going for it – first, it's location, just two hours west of Panama City means that world class shopping, restaurants and first rate hospitals are a short drive away. The second feature is the altitude – at just under 2,000 feet El Valle is cooler than the nearby coast which averages 94F, but not too high so as to loose all the great tropical warmth.

Dial a temperature
At 4,700 feet, Volcan is the highest of the mountain retreats followed by its sister town of Boquete at 3,500. El Valle's altitude is perfect for those who don't want to escape entirely the warmth of the tropics but would still like to have the night-times cool enough for sleeping.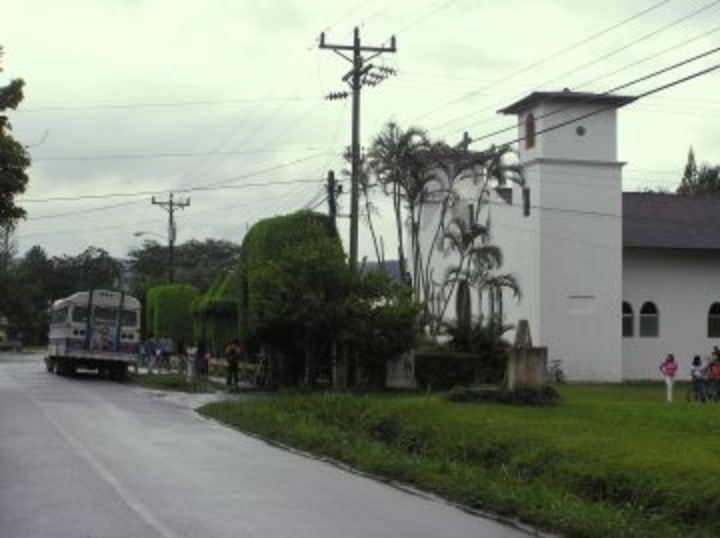 Please no gated communities
I spoke with local resident Judi Gordon about possible Boquete style developments. She told me in no uncertain terms that El Valle doesn't have them and doesn't want them either. Inevitably they will come, she confessed, but for the moment ex-pats and residents alike prefer things the way they are.
This mountain valley community has not been immune to the rising prices of the rest of Panama. The base price per square meter here is $20 (if you can get it) the average however is $35 a square meter - and rising.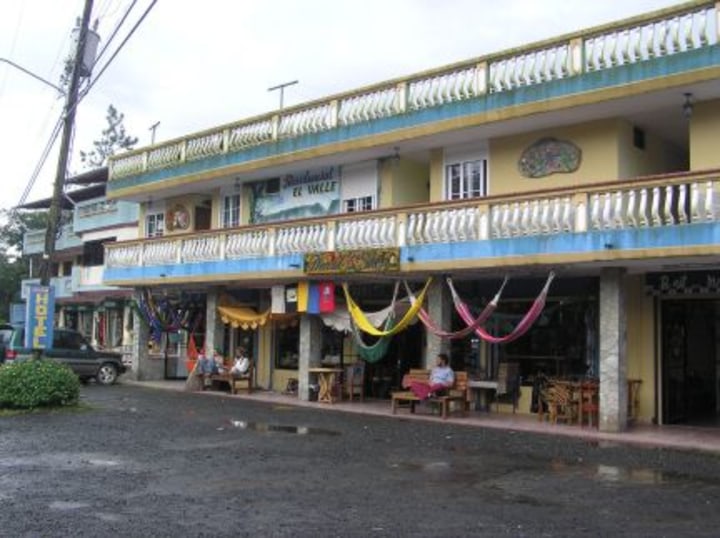 The purpose of my visit this week was to take pictures of the giant petroglyphs that the town is famous for. If you follow the signs for "Piedra Pintadas" you will eventually find your self at a small car park. The Panamanian tourist board, IPAT have very wisely laid down a short concrete footpath to guide visitors to the large rock that has many strange Carvings and symbols. Some of the carvings it is believed are part of a map system that the ancients used to possibly direct themselves to religious sites.
There is even a small carving of a man with rays of light emanating from his head (ancient space aliens anyone?)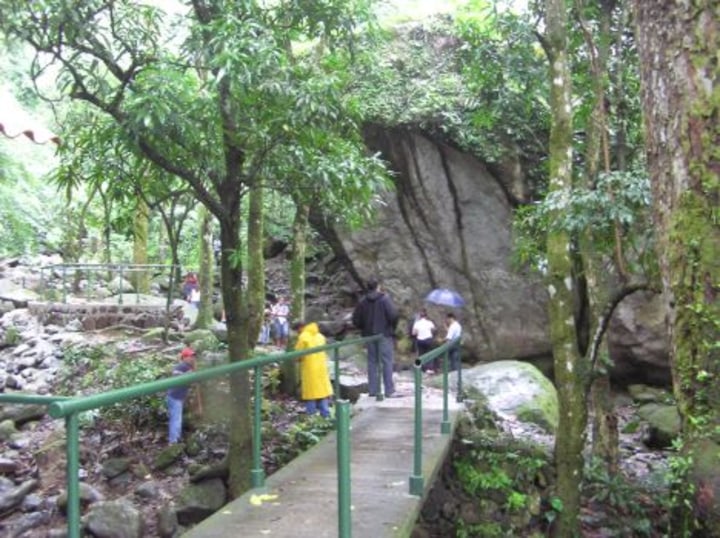 While I was there I met with IPAT architect Gilberto Barrio. He says that the plan is to make the site accessible to the handicapped and further to this they will soon build some toilets. I applauded him and IPAT for this, as I believe this is what Panama needs – safe and convenient access to our archeological sites.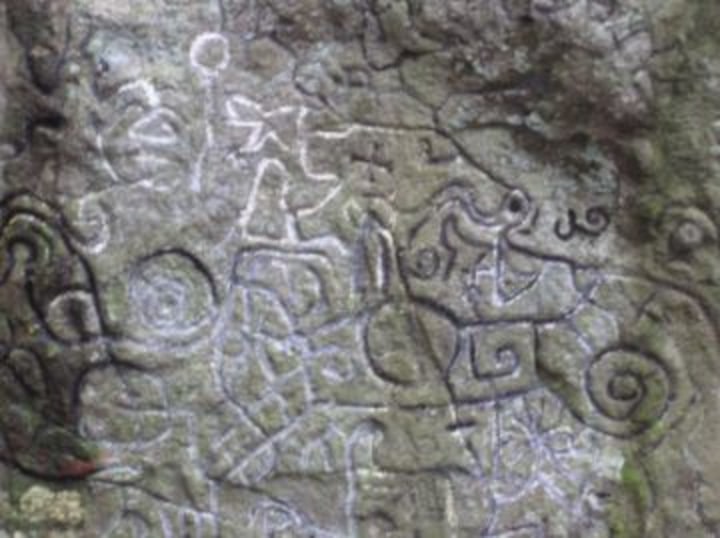 El Valle has five supermarkets, 2 gas stations and three Internet café's plus a several good restaurants including Pinocchio's and Bruschettas. There are several hotels and bed and breakfasts to stay at – prices range from $20 to $45 per night.
There is however one shortcoming – the 25 kilometer drive up from the Pan American highway. The road bends back and forth like a roller coaster. I don't think there is a hundred yard straight and level stretch anywhere on it. Still a road like that has an advantage – only the nice people will bother to drive it. El Valle may be the most innocuous "gated" community in Panama.
My wife and I loved El Valle and plan to return and stay for several days. There is a small zoo, waterfalls and a ton of other things to see and do. For retirees looking for a location I definitely recommend checking out this valley Shangri-la.