What's it cost to live in Panama?
Eight years ago I wrote an article for an international retirement newsletter where I stated that in Central America you could live like a king on $1,000 a month. Prices have changed somewhat - but not by much - today in Panama you can live well on less than $1,200 a month.
Cost depends on lifestyle
My wife and I eat out for breakfast everyday and eat out for lunch or dinner maybe 5 times a week. In Volcan its almost cheaper to eat out than to cook at home. For example, in a local, typical restuarant, a lunch of chicken, beans, rice and platano can cost less than $2.50. My breakfast coffee at Daily's restaurant (the best breakfast place in Volcan) costs 60 cents for a bottomless mug of locally grown coffee. A beer will cost a dollar and a generous glass of imported Chilean wine will set you back $1.75.
HOUSEHOLD COSTS These are some figures from our household costs for July 2012.
Groceries: $400
Eating out: $230
Monthly utilities: $322
Electric $70.00 (electric washer & dryer)
Water $5.00
Phone & Internet $30.00
Cable tv $50.00
Med Insurance $117.00
Garbage $4.00
Car Insurance $55.00
Cooking gas:$2.00
Bottled drinking water:$11.00
HOUSE PRICES:
In Volcan you can still by a comfortable 2 bedroom home for under $60,000.
We own our home (pictured below $148,000) and under a previous Panamanian law we are exempt property taxes for 20 years.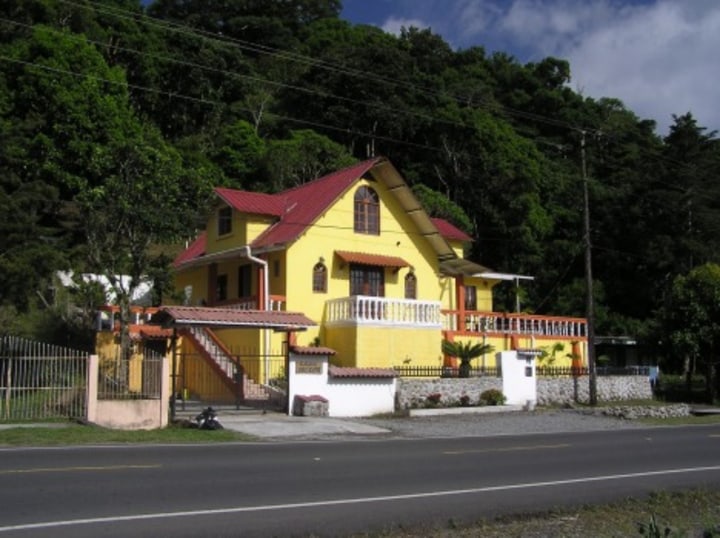 PROPERTY RENTALS:
Rentals can cost anything from $175 to $450 per month. However, If you want to live in Panama City in a high rise apartment, add a zero to the end of these figures.
It's also possible to rent a three-bedroom U.S.-style apartment for $400 set in green space in Clayton, 15 minutes from the city center. I lived in one. Next door, a house was offered for rent at $3,500. Quite reasonable housing on new developments on the outskirts of the city can be bought for around $100,000 and up. In parts of El Dorado, 15 minutes from the city, look to spend around $250,000 in a quiet residential area.
No accounting of the cost to live in Panama would be complete without considering food. Food is a lot cheaper where I live in the mountains of Chiriqui province near the Costa Rica border, especially vegetables and fruit. This is where much of the produce is grown for the rest of the country. But even in Panama, prices are a bargain compared with the U.S., unless you insist on eating imported products.
Copy Panamanians
I eat pretty well, and if imported products are clearly better, I don't hesitate to buy them. But much of Panama's produce is just as good as the imported brands. After a while, you get to know what's what, and how to shop to some extent as the Panamanians do. Most have to pay close attention to the cost to live in Panama.
For instance, a place in the tiny village of Volcan attracts shoppers from all over the region. It sells paper products, laundry detergent and a variety of items from a small warehouse at unbelievable prices. I look there before the local supermarkets.
You can also buy shoes for $2 and t-shirts for the same price. The stuff arrives in bulk, much of it with designer labels. Yesterday, I saw Pot of Gold chocolates for $3 for a large box, a price for which you could also get six boxes of Kleenex.
Fresh trout for $1.25 Up the road a few miles, at a fish farm, I can get a fresh one-pound trout for $1.25, filleted.
CARS & GAS:
Gas is a little higher than in the US or Canada. A good used car will cost about $8,000 to $10,000. Try and get a Toyota or Nissan as parts are plentiful and any local mechanic can fix them.
GARDENER:
We get a gardener once a month and pay him $20. He arrives with two helpers and cuts the grass, trims the weeds and takes care of the flowers.
If you want a general answer to the question is Panama affordable, the clear answer is yes. Remember that living in the highlands of Chiriqui means you do not need air conditioning, fans or heating (although some rainy nights we do put on our electric heater).
GROCERY PRICES:
These are prices from a supermarket in Volcan. (collected less than an hour ago. Doesn't get much fresher than that.)
Bread: $1.49
Milk:$1.39 a litre.
Eggs:$1.95 a dozen.
Cereal: Local $3.50.
Rice: $2.29 for 5 lbs.
Sugar:$1.99 for 5 lbs.
Wine:$2.15 a litre.
Butter: (Lucerne)$3.45 250 grams.
Chicken breast fillet: $3.09 a lb.
In addition Bananas will cost just 5 cents each, papaya 39 cents a lb. pineapple 35 cents each and potatoes 55 cents a pound.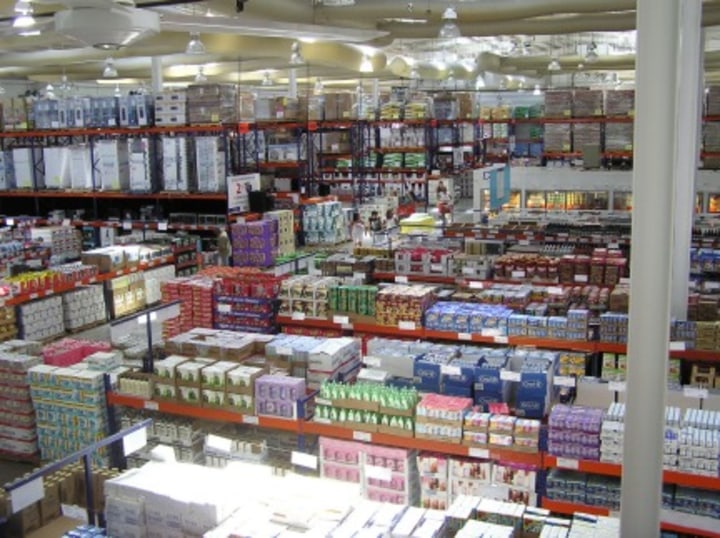 The Pacific ocean beaches are just an hour's drive away and in the City of David you now have excellent first world shopping.