Bocas del Toro Panama
Welcome to Bocas del Toro, Panama! Whether you're planning a visit to this enchanting destination or considering it for your future home. We're here to guide you through all the wonders this vibrant place has to offer. From getting here with ease to exploring the best activities, accommodations, dining, and real estate options. Bocas del Toro has something for everyone.
Getting to Bocas del Toro
Getting to Bocas del Toro couldn't be more convenient. If you're departing from Panama City, you've got two options. You can either opt for a swift 45-minute flight from Marcos A. Gelbert Airport to Bocas Town on Isla Colon. The other more lengthy option is a 9-hour road trip from Panama City to Almirante Port in Bocas del Toro. From there, a short 35-minute boat ride or a slower 1.5-hour ferry trip will transport you to Bocas Town on Isla Colon.
If you're coming from Chiriqui, brace yourself for a 4-hour car ride from David to Almirante Port. Followed by either the quick boat ride or the ferry ride to reach Bocas Town. It's all part of the adventure to this breathtaking locale!
Things to Do in Bocas del Toro
Snorkeling and Scuba Diving: Dive into the wonders of Bocas del Toro with some of Panama's finest snorkeling and scuba diving spots. Whether you're a novice or a seasoned pro, you'll find a plethora of dive shops and tour operators ready to cater to your underwater exploration desires.
Breathtaking Beaches: Bocas del Toro boasts a collection of breathtaking beaches, each with its own unique charm. Whether you're seeking a serene spot to soak up the sun or adventurous waves to surf, you'll discover a variety of coastal wonders to explore and enjoy during your visit.
Surfing: For the wave enthusiasts, Bocas del Toro is a surfing haven. With numerous surf shops and experienced instructors, you can catch the perfect wave regardless of your skill level.
Hiking: Nature lovers will be thrilled with Bocas del Toro's stunning hiking trails. These trails cater to hikers of all levels, offering a chance to immerse yourself in the lush landscapes of Panama.
Nightlife: When the sun goes down, Bocas del Toro comes alive with a vibrant nightlife scene. Explore a plethora of bars, clubs, and restaurants in the bustling Bocas Town. Just remember to bring cash, as many establishments prefer this payment method.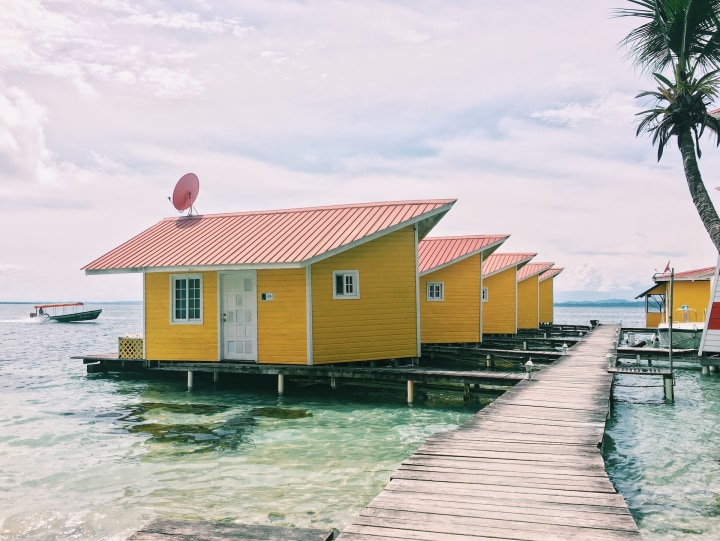 Hotels in Bocas del Toro
As a popular tourist destination, Bocas del Toro offers a wide range of accommodations to suit your preferences. Whether you're seeking a luxurious hotel, a budget-friendly hostel, or a cozy bed and breakfast, Bocas del Toro has the perfect lodging option for you.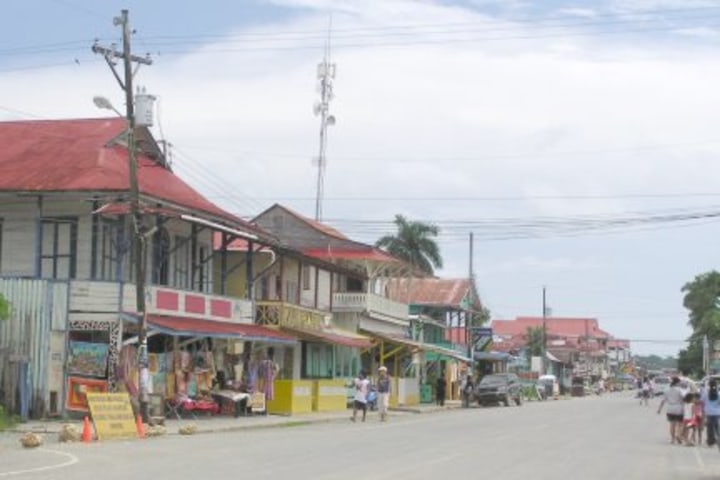 Restaurants in Bocas del Toro
For food enthusiasts, Bocas del Toro is a culinary paradise. Delight your taste buds with a diverse selection of restaurants, cafes, and bars catering to every palate and budget. Prices on average range from $5 to $30 per person, depending on the establishment and menu.
Real Estate in Bocas del Toro:
For those considering a move to Panama, Bocas del Toro offers an attractive destination for expats and retirees. Explore a wide array of real estate options to match your budget and lifestyle. Whether you dream of a beachfront condo, a luxurious villa, or a cozy cottage by the sea.
At YourPanama.com, we're proud to showcase many active listings in Bocas del Toro. Whether you're in the market to buy or rent a property in Bocas del Toro, we have many active listings on our For Sale by Owners or Rentals page. Your dream property in Bocas del Toro may be just a click away!