Big Daddy's restaurant bounces back
Big Daddy's bar & hotel in Puerto Armuelles, Panama has been a fixture for both Expats and local Panamanians for the past three years.
Most weekends there was something going on-either live music or just the boisterous noise from the local American and Canadian expats in the upstairs beachside patio. Life looked rosy for this eatery right up to March 2020 when the worldwide pandemic brought its ugly show to town.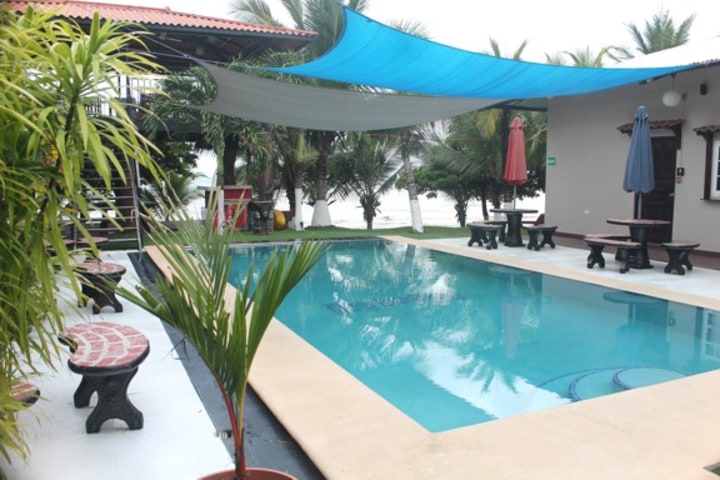 Owner, 47-year old Dave Loeffler, from Denver, Colorado initially said he felt quite concerned. Then he put his back into renovating the hotel. He put in artificial grass, painted the side of the pool white and spruced up the concrete patio tables and seats. With the hotel looking decidedly neat and spiffy he grew slightly hopeful, now he says he is quite optimistic.
Restrictions on restaurant opening were finally lifted this Monday, October 5th. However, Dave says he will not officially open until Wednesday. Work contracts have to be sorted out after the lockdown.
There is a new menu, which still features all the old favourites plus a few new tasty treats. The "new normal" does mean changes; In the restaurant there are now just 4 tables instead of the normal 6. There is the mandatory sanitizing station in the entrance with disinfectant foot wipe and hand sanitizers.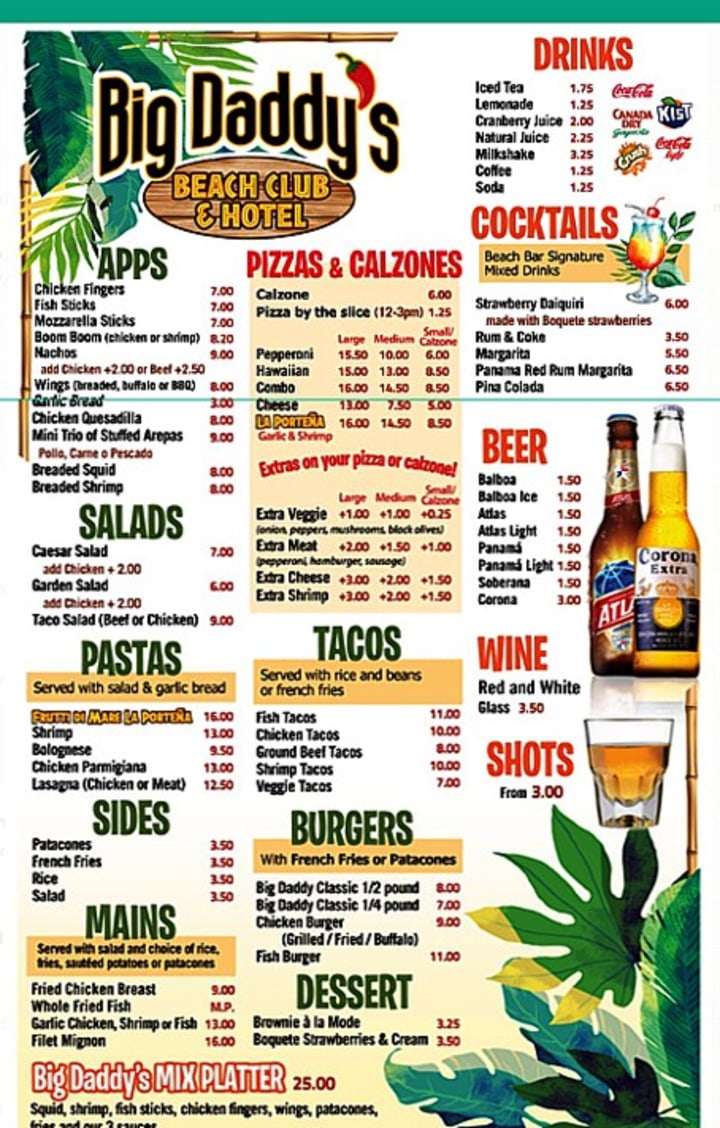 Wait! there's more there is also a BREAKFAST menu.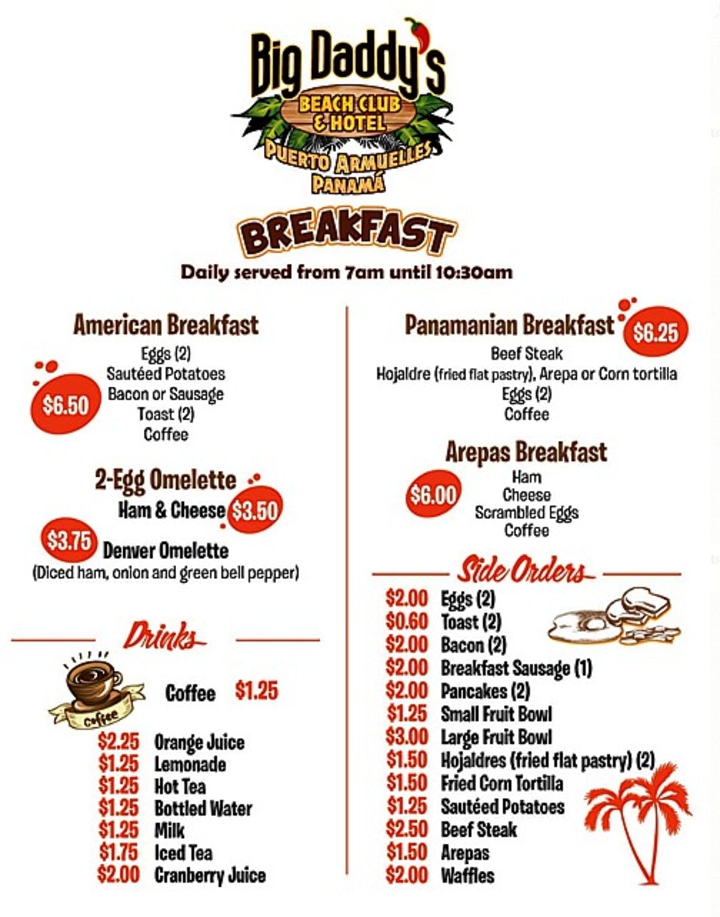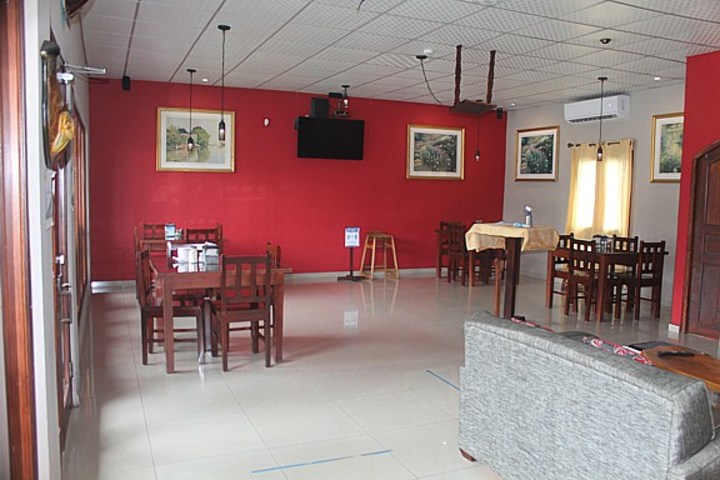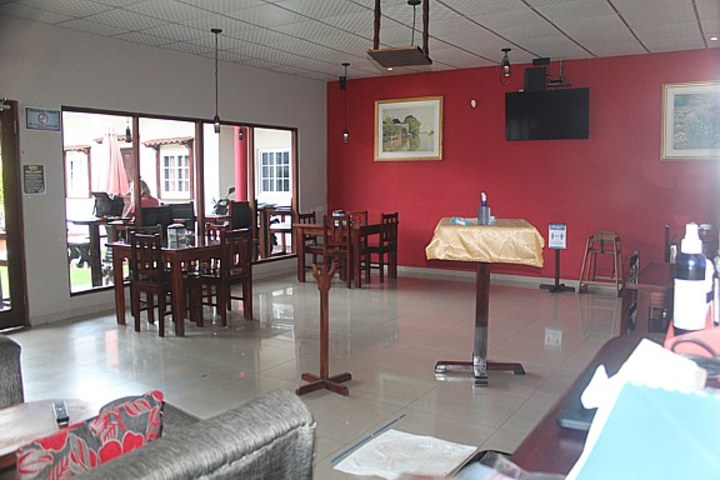 Also customers will have to wear face masks. That's the law in Panama. However you can dine outside in the fresh seaside air on the beachside patio.
Dave has launched a strong anti-Covid sanitary policy that in someways goes beyond legal requirements. The kitchen has an upgraded cleansing policy and each night the bar and restaurant has a sanitizing fog released. Also when clients leave the hotel rooms they also use the same cleansing fog. Finally, all Dave's employees will have to wear face sheilds.
Customers can be assured on their return this Wednesday that everything that can be done- has been done to ensure their safety.
Dave has great plans for Big Daddy's as he is keen to capitalize on Puerto's great historic past.
Few people know that this sleepy little "Key West" of Panama was a favourite hangout for Hollywood greats such as Pat O'Brien, William Holden and the legendary John Wayne.
The infamous author of the book and movie "Papillon" graced a local bordello here in the middle 1940"s.
The story goes he begged a ride to California from UFC official Mark Trafton, on a Banana boat from the United Fruit Company.
In exchange he promised to send a signed copy of his book. Con man to the end Henry Charriere reneged on his promise.
Nobel prizewinner Albert Einstein came to Puerto Armuelles in January of 1933, on the cargo ship SS Oakland.
His visit was secret and he travelled up to the banana plantations in Esperanza with MARK TRAFTON Jr. from the United Fruit Company. He was the guest of local UFC head, Hank Blair.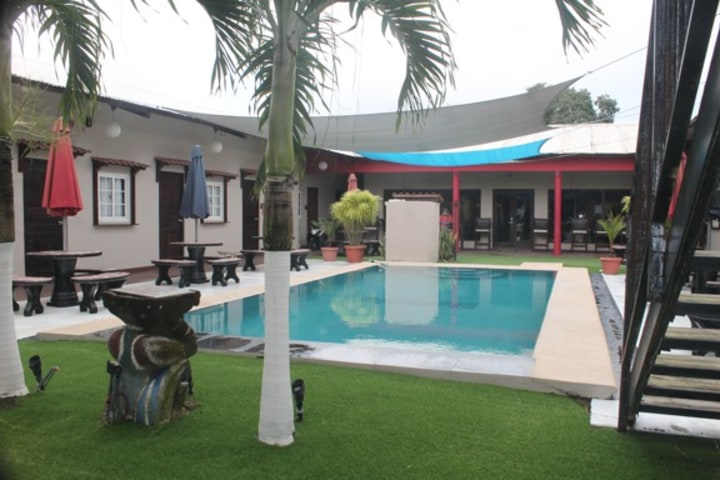 Dave tells me the new mayor is still keen to continue with planned malecon. This hopefully will bring Puerto back to as near normal as the new normal will allow.
I just hope all of Big Daddy's old and loyal customers will grace this little oasis once again and hopefully Covid-19 will become just a slowly fading and ugly memory.