The best places to retire
in Panama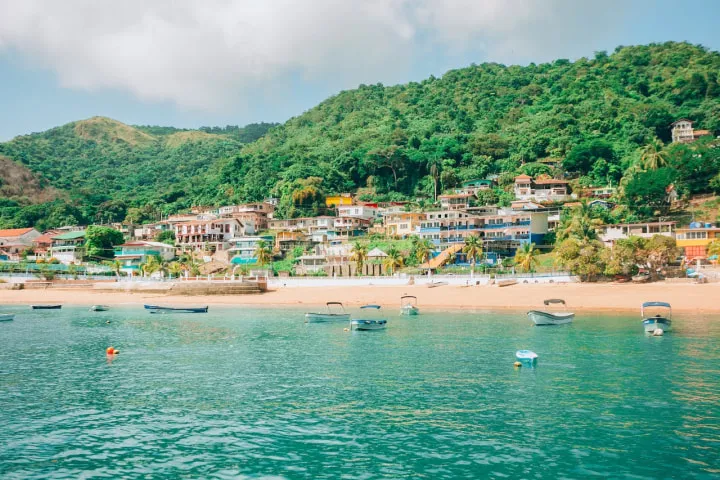 Every year thousands of retirees choose to retire to Panama. There are several reasons for this decision, among them: the attractive pensioner programme, the safe environment and the pleasant tropical climate. If you too are considering this decision, then you are probably wondering what are the best places to retire in Panama.
You should know that there is no single answer to this question, as Panama has multiple retreat areas. Choosing a place will be an exciting but difficult journey. Before deciding you need to be well informed.
In this post we present a list of the top 8 places to retire in Panama, as well as the most outstanding features of each one of them. This way you will be able to quickly identify which one best suits your preferences and needs. Read on!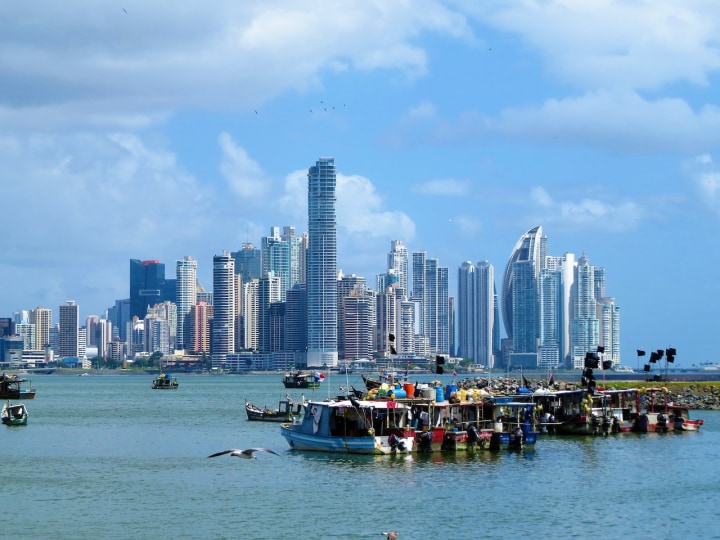 Panama City
Panama City is the capital of the Republic and may be the ideal place for you if you are inclined towards urban life. Like any other capital city in the world, it is home to the seat of government, as well as the country's main medical, economic and cultural institutions.
The Tocumen International Airport and the Panama Canal contribute significantly to the development of the city and make it a cosmopolitan and modern place.
The city's first major tourist attraction is the Panama Canal, considered one of the wonders of the modern world. Both national and international travellers visit this monumental work of engineering, admiring not only the canal itself but also the natural environment that surrounds it.
Walking through the streets of the Casco Antiguo you will also enjoy a marvellous encounter with history. In this area the colonial past resurfaces with incredible vigour due to the presence of churches, squares and even palaces converted into museums. The Casco Viejo is the second most attractive tourist site in the city.
If you decide to enjoy your retirement in Panama City, you will add a great deal of rhythm and vitality to the city, as well as plenty of social interaction. The city has many other attractions, but we'll leave you to discover them for yourself.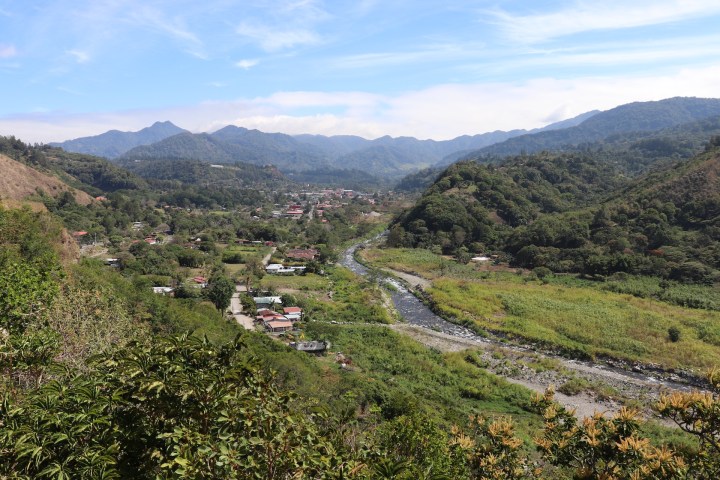 Chiriquí
If you are leaning towards a wilderness setting to retreat to, you can find it in Chiriqui. The province is noted for the beauty and diversity of its landscape. Every year the Baru Volcano and the Chiriqui River attract countless tourists.
This is the only place in the world where you can find the quetzal, a bird in danger of extinction and whose presence in Panama attracts more than a few travellers. In addition, the fresh mountain air will be beneficial for your health.
Remember that while tourists enjoy this province for a short period of time, you as a retiree in Panama can do it all the time, whenever you wish.
The capital of the province of Chiriqui, David is the third most significant city in Panama. So, the wilderness of Chiriqui and the vibrancy of the city of David are both within easy reach and cheaper than Panama City, so what do you think? Is it what you're looking for?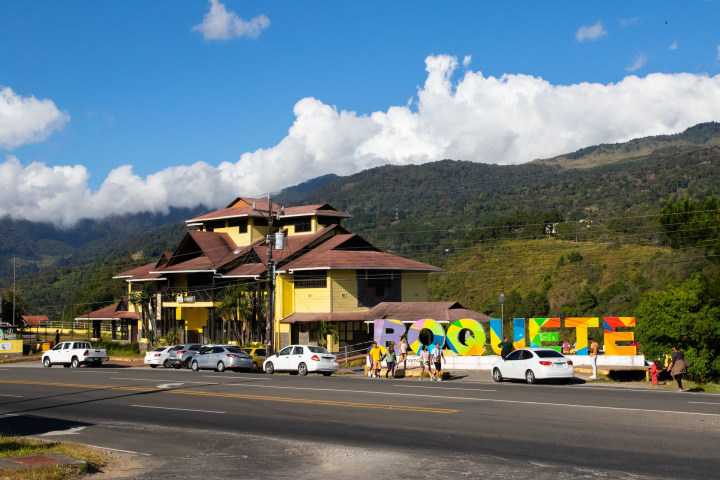 Boquete
Boquete is a sort of Eden in the mountains. If you love rural life, this is one of the best places to retire in Panama.
In Boquete you can make plans with your family and friends to hike the trails that lead to the top of the Baru Volcano. You can also enjoy the pleasant climate and contemplate the natural beauty that surrounds the valley. You can also hike the Quetzal Trail, one of the most famous trails in Panama where you can find this beautiful endangered bird.
But Boquete is much more than mountains, it is a celebration of beauty. Every year the spectacular Feria de las Flores y el Café (Flower and Coffee Fair) is held here as a tradition. A place where people from different backgrounds gather to admire the colourful flowers grown here and taste the different types of coffee harvested in this area.
If you choose Boquete for your retirement in Panama, you will enjoy the treasures that make thousands of tourists travel for miles and want more. Are you up for it?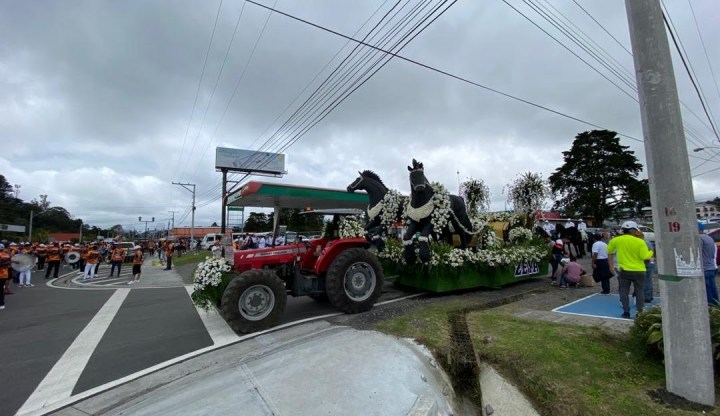 Volcan
The town of Volcan is, of all the villages of Chiriquí, the closest to the Barú volcano, which explains the reason for its name.
The most incredible thing is that the Baru volcano remains active, yet more than 14,000 people refuse to leave this paradisiacal location. Why? Well, it has been 500 years since its last eruption. Moreover, we are now technologically equipped with better tools to safeguard our lives.
Even so, the cool temperature, mountain air, scenery and thermal spas may persuade you to choose this place for your retirement, as many pensioners have done. Not to mention the low cost of living for a couple of less than 1200 dollars a month. Do you dare or not?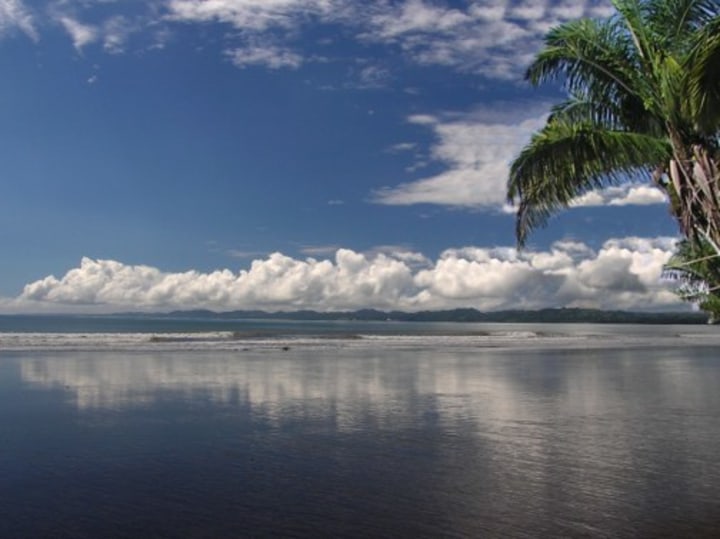 Puerto de Armuelles
Puerto de Armuelles is a coastal town that belongs to the Province of Chiriqui and is located near the border of Costa Rica. If you like small towns, you will appreciate this place that has a small population.
Puerto de Armuelles is attractive for its warm and safe swimming beaches, but the dark colour of its volcanic sand arouses the curiosity of locals and tourists.
The streets of Port Armuelles are lined with trees, as well as shops and pharmacies. For those seeking a quieter retirement, village life is suitable. If this is your case, then you can take advantage of Panama's Pensionado Programme to retire in Puerto Armuelles, one of the cheapest and quietest places on this list.
Coronado
Coronado is located on the Pacific coast of Panama. It is a coastal town quite popular for its beaches and infrastructure, capable of satisfying even highest demands. For this reason, Panamanians and pensioners gather in Coronado to shape this growing community.
In Coronado you can enjoy a country club, a golf course, a shopping centre and several supermarkets on a moderate budget.
Coronado is located 1 hour away from Panama City. This is an excellent option in case you want to get away from city life for a breath of fresh air or simply have a different quality time with your spouse or friends.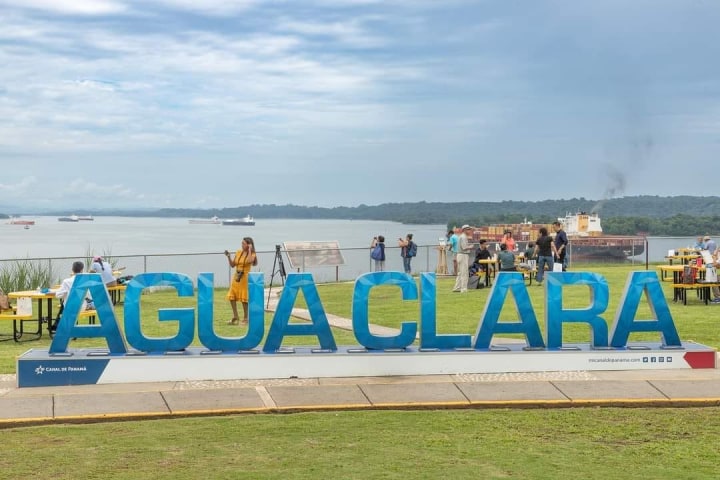 Colón
The city of Colón has multiple dynamics for daytime and evening recreation. Due to the incessant visit of tourists, at any time of the year or time of the day the city is full of life. In addition, Colon enjoys incredible beaches and a warm but pleasant climate.
In Colon you'll find the UNESCO World Heritage forts of San Lorenzo and Portobello. You can also enjoy the Agua Clara Visitor Centre, which is part of the Panama Canal expansion. Life in Colon is entertaining and enriching.
In Colon you will find an urban atmosphere combined with the possibility to enjoy beautiful beaches. This is one of the best places to retreat to in Panama and experience the Caribbean in all its splendour.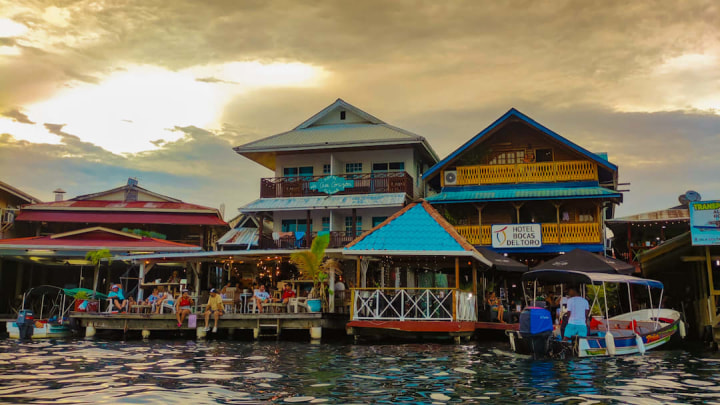 Bocas del Toro
Bocas del Toro is a natural paradise. On the one hand, the mainland is predominantly green and on the other hand, its archipelago in the Caribbean Sea, is a vivid blue color. This explains the great touristic interest that this place has acquired in the recent years. There is also a large growing community of retirees who live there.
What do other foreign retirees and visitors find that might catch your attention?
Beaches. Bocas is full of enchanting beaches. For example, if you love snorkeling and diving, Bocas del Toro will satisfy your expectations. It will also do so in case you want to sunbathe while contemplating the calm movement of the waves.
If you decide on this site, there is even more for you to experience in your new life as a retiree in Panama. The biodiversity of this region is impressive, both in its flora and fauna, and to discover more of it you can walk a different trail every day.
Finally, you need to know that the food in Bocas del Toro is exquisite. So you should give yourself the opportunity to enjoy it at least once a week. Prices depend on the menu and the establishment you go to, but they are usually affordable and range between $5 and $30 per person. Amazing, isn't it?
There is no doubt that Panama has excellent places to enjoy your retirement. Many of these are obligatory and frequent visits for locals and foreigners. If you decide to retire in one of them you will be able to permanently enjoy the treasures of each area. It all depends on whether you prefer urban, rural or coastal settings. Each of the places we present in this post has a unique charm and are the best places to retire in Panama.